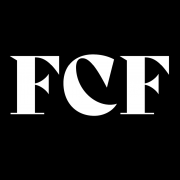 Let's be realistic! How many of us have ordered something online over the past month?
Electronic commerce, better known as e-commerce, refers to the buying and selling of goods and services by transferring data through an electronic medium such as the internet. The history of e-commerce dates back to the 1970s where CompuServe, a major e-commerce company, provided services to consumers. However, a revolutionary change was brought by Netscape Navigator that introduced a Web browsing tool that became the primary web browser. Soon after, e-commerce opened its door for businesses to become more accessible to the consumer. Consumers could now conveniently purchase goods without the need to step out of the house. The Introduction of the internet completely changed the way businesses were operated.
A lot of businesses however did not adapt to the changing times. At the time, the consumers did not always trust the products seen online and wanted to see, feel or experience the product before they made a purchase. In the course of time, things started to change there was now-massive information available online about the products along with options, competitive prices and reviews from other buyers that made purchase reliable. Much exposure was received by small companies that helped to build their businesses.
Due to the pandemic, there has been a great shift towards the digital market. According to McKinsey & Company's survey during the COVID-19 crisis consumers are spending more time online. About 35% of consumers browse for fashion inspiration in online shops once a week. This gives brands to broaden their reach and stay relevant in these changing times where consumers are more inclined towards online shopping.
Digitalization & Personalization
The future is about providing consumers experience that will be personalized. About 56% of consumers are inclined towards a retailer that provides personalized experiences. Analyzing and collecting available data gives insight on the consumers, providing them personalized offers, promotions and benefits that ensure brand loyalty. Over the years with the help of analytical tools a huge data is available that has made it easy to understand consumer needs, behavioral patterns and their buying habits. Once analyzed the data can be applied to make necessary changes to wards optimizing the customer journey and improve buyer satisfaction.
Digital and analytics can not only drive the growth but also significantly improve, speed, cost, flexibility and sustainability across the supply chain. Furthermore automating the logistics through digital warehouses would provide better management that can notably increase efficiency. The benefits will be passed onto consumers in the form of better product availability and faster, cheaper and more accurate deliveries.
Artificial Intelligence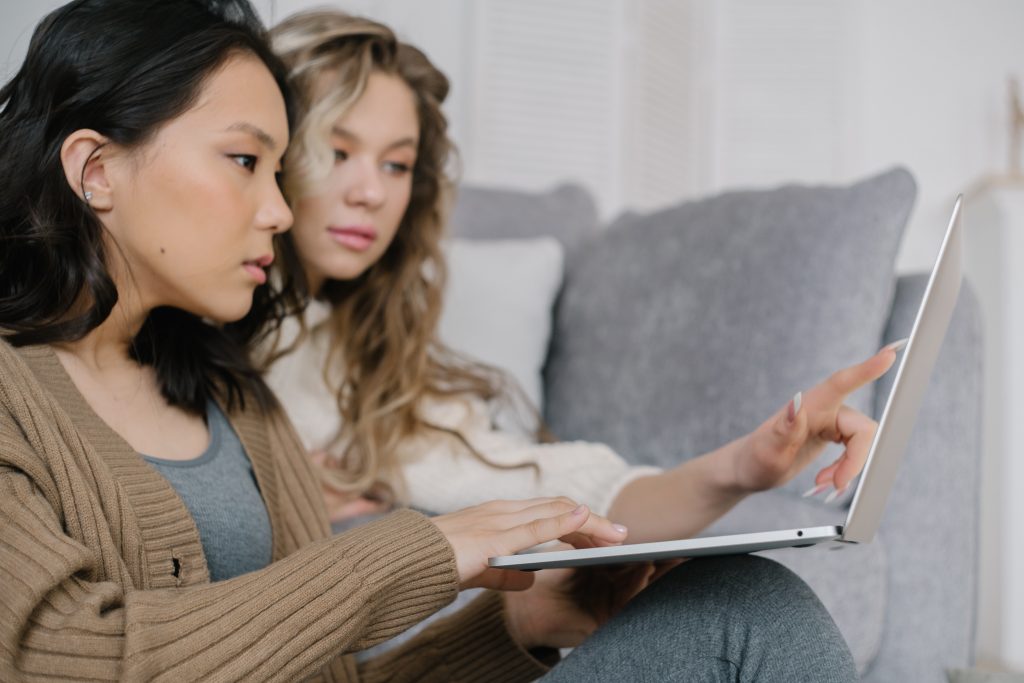 Artificial Intelligence (AI) also provides a defined way to buyer profiles that can analyze the buying pattern and make suggestions similar or complementary to the taste. The mixed reality of augmented and virtual reality (AR/VR) are bound to dominate e-commerce. AR and VR will provide consumers with immersive and interactive experiences to understand the product and services. For example, a makeup brand with AR providing virtual try-on products that consumers can try on their scanned face and make the purchase. This helps consumers make the right choice without actually visiting a store. In addition to delivering experiences through all screens, the future will see experiences delivered through touchpoints such as voice, wearables and kiosks. Similarly, digital marketing and technology in advertisements will see an upsurge.
M-commerce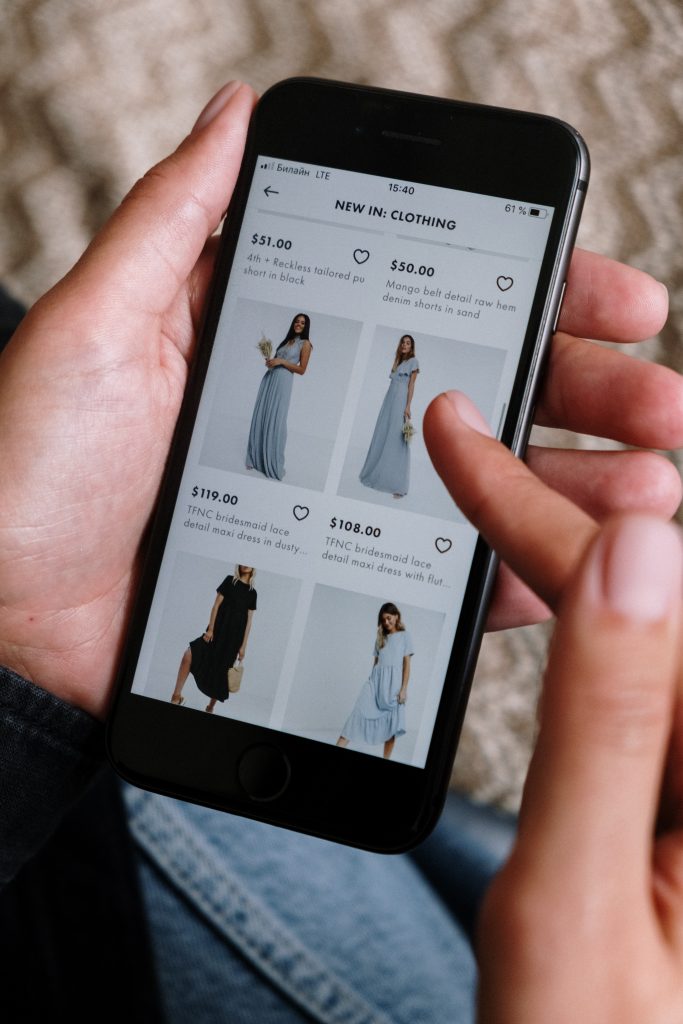 M-commerce transcends from mobile commerce which is buying and selling of products through a handheld device that can either be a tablet or a mobile phone. Consumers prefer shopping that is convenient and hence, having a phone application helps consumers to get a better experience of the brand.
The amalgamation of e-commerce with social media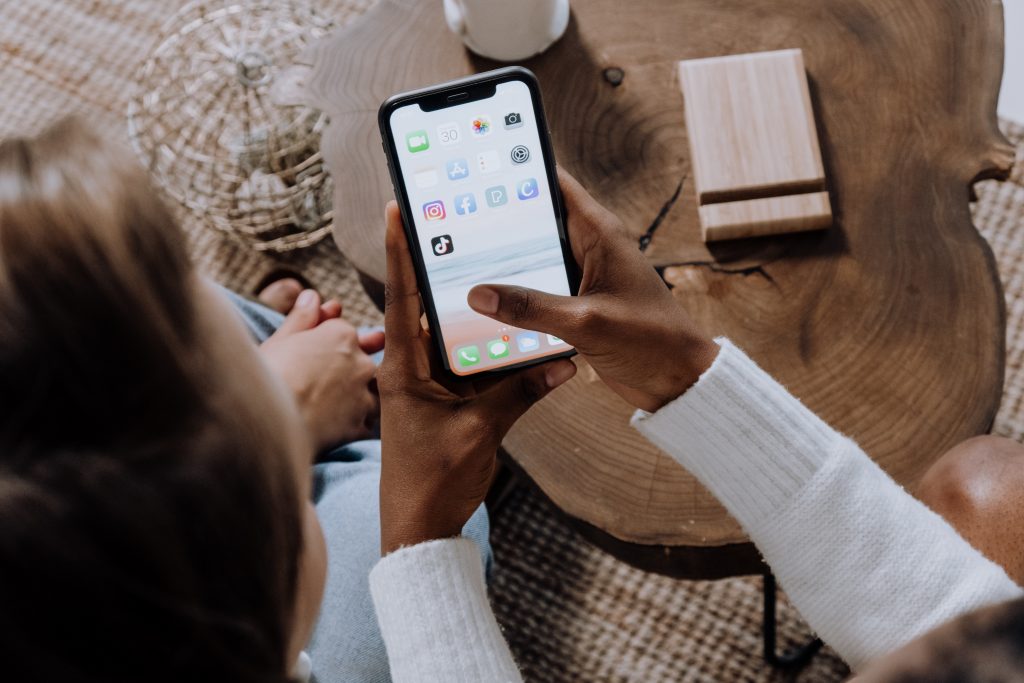 Once a medium of connecting friends and chatting, social media has become a strong medium for e-commerce. Social commerce blends e-commerce with social media as an exciting, lucrative evolution in the retail market. An adult spends about 5 hours a day on their devices and 43% of the time consumers spend online discovering new products and about 18.2% directly buying the products. Amid the COVID-19 crisis, the social commerce market is expected to rise by 31.4% by 2021. It allows a diverse shopping scenario ranging from browsing, product search, marketing, influencers and mobile pay.
There will be a shift towards a consumer-centric approach by providing them elevated experience such as the interface and design of a website that gains the attention of the customer. Digital currencies like Bitcoin are expected to be the new method of payment that allows both parties to have more control over how they do business without an intermediary institution.