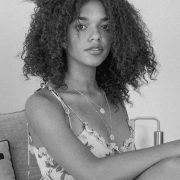 Have you ordered something on Amazon this past month? Have you placed multiple orders? I would answer "yes" to both of these questions.
Amazon changed our way of consuming. Whether you need a new pair of socks for your Saturday Pilate class or the latest John Green book for your next trip, Amazon has you covered. Now, the Prime advantages made everything convenient, affordable, and available within 24 hours.  In the US, over 95 million people have an Amazon Prime subscription. Needless to say that for many, Amazon is the first retailer that comes to mind as they think about online shopping.
Amazon did not use to offer such a wide selection of items. When the company started 25 years ago, it focused solely on selling books. They eventually expanded and started selling home supplies before branching out to all the other categories offered nowadays.
The buying behavior is undeniably changing drastically. There is a significant shift from in-store shopping to online shopping that is affecting the fashion industry. No need to specify that the last year only accentuated this progression. The multinational changed its strategy and gained its customers' trust by partnering with renowned influencers and brands to bring exclusive trendy collections to the platform.
A luxury fashion retailer?
Amazon has been attracting more and more brands as the brand pages now create a custom storefront. Out of the 28 other categories on Amazon, clothing is now the 11th most popular category among third-party sellers. But would you order a brand new Marc Jacob bag or Elie Saab Dress on Amazon? Mmmh, I don't know either. For the past few months, Amazon has tried to shift the customers' perception from everyday convenient purchases and added a luxury selection to its fashion section. You can now find a Luxury Stores tab, including designers such as Johnathan Cohen, La Perla, Altuzarra, Elie Saab, Mark Cross, The Conservatory, or even Oscar de la Renta. Thankfully Amazon also offers
Prime Wardrobe: the best of both world
Since 2018, Prime Wardrobe brings the convenience of online shopping with the hands-on experience of in-store shopping to your home. It is actually complimentary for Prime members. You can receive up to 8 items to your doorstep and pay only for the clothes you decide to keep.
The only thing I can say is "watch out", because even if you can't imagine yourself shopping for clothes on Amazon yet, it will probably happen sooner than you think.