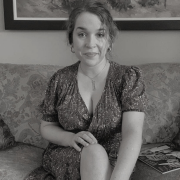 Julia Dolinish
Julia Dolinish is the owner of her own business, Julia…
Makeup, hair products, skincare, and more – singers spend a large amount of their time interacting with the beauty world. Does that mean they have the knowledge to start their own beauty company? With the number of singers launching brands the past few years, it seems Hollywood thinks the answer is YES.
So how is the celebrity endorsement different from the celebrity brand?
With the endorsements we see celebrities take part in ad campaigns, and promote products from already established companies. Oftentimes these endorsements are woven into their own work, like back in 2011 when fans could get a free Covergirl lipstick at Taylor Swift's concerts. I remember this as one of my first introductions to the beauty world! Endorsements let the singer's audience cross-pollinate with the brand's users – hoping to gain more fans (and money) for both. Nowadays we still see celebrity endorsements, but with the growth of social media and the influencer, established brands are no longer required to find a well-known star for their endorsements. The options have opened up to include a wealth of influencers: from major ones like Lele Pons to micro-influencers with under 10K followers on Instagram.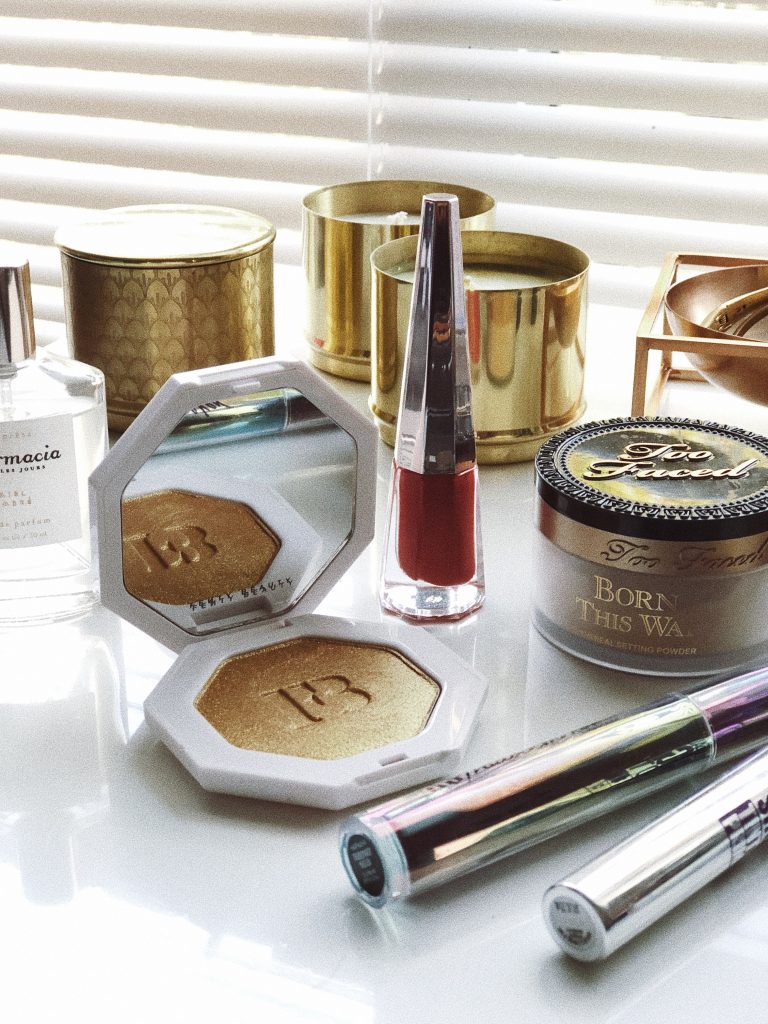 Now the celebrity beauty brand is not a new concept. Especially in the perfume realm, singers like Britney Spears have been "owning" brands in the beauty industry for several decades. While we are very used to seeing singers endorse beauty products – from Taylor Swift's stint with Covergirl to Selena Gomez for Pantene – being CEO or founder is a whole new ballgame. Owning the brand used to be the exception but now it seems to be the trend.
Possibly one of the easiest to notice turning points in the industry came when Rihanna launched Fenty Beauty in 2017. Making a splash with its inclusive foundation shade range and chic lip glosses, Fenty Beauty quickly gained traction and was able to hold onto it. Four years into its run as a business, Fenty has continued to grow and prove itself as a brand not just a fun celebrity side project. Another beauty brand owned by a singer that has been around for a while is Madonna's skincare brand MDNA which launched in the US in 2019 but had been out overseas since 2014.
From 2019 on we have seen a major influx of singers adding "Founder" to their resume and taking part in the beauty industry. Just this year we have seen so many jumps on the bandwagon. Harry Styles launched "Pleasing" which currently has two skincare products and a nail polish line. Jennifer Lopez launched "JLo Beauty " after the iconic interview where she claims all she uses to look THAT good at 52 is olive oil. Halsey launched "About-Face", Madison Beer joined Vanessa Hudgens to create "Know Beauty", Becky G came out with "Treslúce Beauty," Iggy Azealia is coming out with a line called "Totally Plastic", Ariana Grande dropped "R.E.M Beauty", and MGK launched "UN/DN Laqr" a "genderless nail polish brand". It has gotten to the point it is almost impossible to keep track of which singer has their own beauty brand side hustle!
Editor's pick
If you have even been a casual consumer of beauty content for a while, you can't deny there has been an explosion of the industry over the past decade. Creators who started making videos in their bedroom teaching how to do a smokey eye have turned into beauty moguls with the help of sites like Youtube and the audience there to eat that content up. Brands took notice and started working with these creators, some going off to do partnerships like James Charles with Morphe, and some started their own brands like Huda Kattan with Huda Beauty. As the beauty industry grabbed its new internet-grown star power, our makeup routines got more and more complex. Suddenly it felt as though you needed 15 different brushes and an art degree to complete your makeup each morning. Talk to anyone growing up in the 90s and before and they will tell you how routines used to be a few products and their fingers to apply them.
What does this have to do with singers' beauty brands?
Well, they sit and watch the industry explode and grow through the 2010s, then they see Rihanna successfully become a beauty CEO and her brand become a household name. Do they think maybe they can take this gamble and reach the same level of success? It's not like the market is just legacy brands anymore, and fans these days love anything from their favorite singers' universe.
Are some singers hopping on the bandwagon to get in on the beauty industry's growth, and make a buck? Probably. Are some singers highly invested in every aspect of their brand, passionate about what they are creating, and really putting in the work as CEO? Probably. Are some singers just slapping their name on a brand and paying a team to do the rest? Probably.
While singers starting beauty brands is one trend, singers maintaining those brands is a whole other. Only time will tell if Pleasing, R.E.M. Beauty or Haus Laboratories has the staying power of Fenty Beauty and only time will tell if Fenty Beauty has the power to become a legacy brand like MAC or Maybelline. Celebrity-owned beauty brands are definitely the current trend for the industry and Hollywood. Whether or not they are to be the future of the industry depends on the next few years of success for these companies. A brand takes more than a face with a fan base attached to have continued success (looking at you, Tyra Beauty).
See Also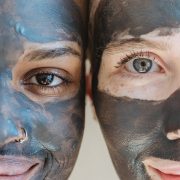 So what does this mean for the beauty consumer going forward?
Look at brands, products, and reviews with a critical eye. Fans of a celebrity may bring unearned praise to items that without their label or marketing would not hold up at the price point. Follow creators you trust to give honest reviews of brands and products, and if you can – try out samples of the products (Sephora gives out foundation samples for color matching). If you are really interested in a certain singer's brand or want to support your fav, do some research on what specific product may be the standout. Finally, if something is calling to you – whether it's because of the brand's messaging or the pretty packaging – don't be afraid to treat yourself!
Brands to watch and give a try
If you haven't jumped on the Fenty Beauty train yet, the time is now! Rihanna drops new products frequently but the main standouts are the face makeup and lip glosses. I highly recommend the Eaze Drop Blurring Skin Tint for your skin but better vibes!
Rare Beauty – Selena Gomez is using her brand to promote positivity and champion mental health in more than just words. "Rare Beauty donates 1% of all sales to the Rare Impact Fund and raises additional funds with philanthropic foundations, corporate partners, and individuals in our community to increase access to mental health services in educational settings," I recommend the soft pinch liquid blush!
R.E.M. Beauty – If there is one thing Ms. Ariana is known for (other than her ponytail and power vocals) it's her winged liner! While still fairly new, her "At the Borderline" eyeliner is getting praise for its skinny precision and has been compared to the Stila Stay All Day Liquid eyeliner.
How do you feel about the singer-owned beauty brand trend? Is there a singer you would kill to see start their own beauty brand? Or should artists leave the beauty to the professionals?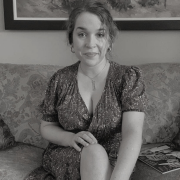 Julia Dolinish
Julia Dolinish is the owner of her own business, Julia Anne Virtual Assistance, and specializes in social media content, and copywriting. Her interests include fashion, beauty, and lifestyles of twenty-somethings.