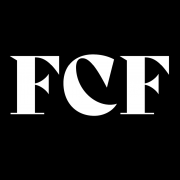 The more you consume Beyonce's artistry, the more you crave
While she prefers to keep her personal life elusive, her creative alchemy is anything but clandestine. The camaraderie of Beyoncé with breathtaking works of art is a tale as old as time, and she is here to reinforce that, yet again.
It's been six years since the Queen released her full-fledged album, Lemonade, a pinnacle of Visual Storytelling. With tracks like Formation, Queen Bey accentuated conversations around Race, Police Brutality, and much more to the public discourse with dominion. 
Yet again, the queen's visionary finesse is doing wonders. Yoncé's Renaissance has been heralded No. 1 on over 23 Billboard Charts. The audio tracks of the album were released a few days ago, and the melodies have since then taken charge to take people to the dance floors, in their homes, clubs, on the roads–you name the territory and you'll find the track's reign there. 
Continuing her penchant for breath-taking artistry, Queen Bey released a minute-long teaser of one of the album's songs, "I'm That Girl," and the internet was set on fire. 
And, Rightfully So !!!
The teaser initiates with a beat magically transcending our feet out of mundanity to groove, all while glancing at Beyonce in a Silver-Hued, Body Hugging, Futuristic Attire that drapes around Bey's body like a dedicated devotee. Polka-Dot Tights play companion to her struts.
In her Avant-Garde Ensemble, Beyoncé casually strolls her way into the kitchen, boiling eggs while holding a wine glass. You blink. She's inside her wardrobe now. The very next second, on her blush-hued bed, posing with her legs apart, donning her silver-varnished boots.  
With bouffants and Orange Gloves making way on her hands, she sings, "Please, motherfuckers ain't stop." She then proceeds away from her kitchen and sets foot in another reign. Her sanctuary, perhaps, is dominated by sheer curtains and red-velvet furniture. Her garment has switched to a custom-made, breastplate embossed Mugler, but bouffants stay. 
She chants,
I pull up in these clothes and look so good
'Cause I'm in that, hoe
You know all these songs sound good
'Cause I'm on that, hoe

When Beyoncé's voice amalgamates with raw words, indestructible tales are weaved. But it's not just perpetual vocals, it's the entirety of everything she does. Garments have played a huge part in the Majesty's storytelling, and this time too each regalia embodies expressionism. As rightly quoted by The Guardian, the world's voracious appetite for fashion content can no longer be satisfied by the politesse of the catwalk. Beyoncé's here to make fashion fantastical. 
She's not just a mythical archetype in music. She marvels at the entire spectrum of Pop-Culture. Her albums are a treat for all senses, momentarily transporting us into a world of enchanting glamour, where nothing is extreme. Not even donning an endless echo hat with exaggerated talons.        
This teaser, for instance, does not merely introduce us to the preface of one music video but rather acts as a glimpse of an Artistic Masterpiece she is about to deliver. In a split-second montage, we're bombarded with over fifteen looks, each establishing her a Fashion Pantheon.
In what appears to be the visual narratives of various Music Videos for songs in the Renaissance, we visit all the corners of the Fashion-Pedestal, Multi-Layered Head Pieces, Crescent Sunglasses, Encircled Halos, and seek the stories behind each.
Distinct, yet a common attribute, each demeanor resonates – "Disruptive." 
Her foil flora ensemble by London-based artist Melissa Simon-Hartman is straight out of Modern Fantasy Literature. A Deity is perhaps donning an exoskeletal structure made from thousands of gilded floral cutouts. Her Natalia Fedner, full-bodied fur coat with Swarovski Crystals at the torso yet again, chimes, escapism. Just like her disco-heavenly, sonic-bequeathed album.  
The video continues, and she holds a Bullet for her Microphone. Her art, after all, is a weapon, a metaphorical reference to her Undisputed Iconography.
The beat then drops, and Beyoncé whispers, "I'm Deadass," in a black latex bodysuit which she pairs with similar-hued Stockings. With her braided hair, she rocks a Historic Flip, sitting on a Bar Counter while a horse casually stands adjacent, drawing parallelism from her Album Cover. 
She then sings, "I'm that Girl," holding a glass of drink in her hands. 
The evolutionary preview seamlessly reaches its conclusion, an ending you wished never arrived. You replay the video, search on Twitter hoping to obtain more details, and find some about her garments and accessories, but nothing about the release date of her new Music Videos. 
As always, the more you consume Beyoncé's Artistry, the more you crave. It's Beyoncé, we should have known she'd keep us wanting for more. She surpasses her greatness herself, shattering previous records with her new ones. Renaissance is a glorious celebration, the kind which makes dull lands glittery. Buckle up, people: the fireworks have just begun!
Excuse me while I play Renaissance on loop while manifesting her Music Videos to arrive swiftly.