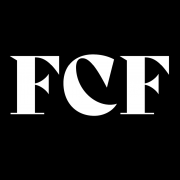 Tiktok stars made millions in 2021, and among the highest earners and must-follow creators are the fashion Tiktokkers that inspire creativity daily and help push the boundaries of what personal style means. Tags like #ootd have 37.5 billion views, and more and more people are finding inspiration in expressing their style on the app, whether it be through well-edited transition videos or simple one-shot outfit checks. These OG Tiktokkers have been among those setting these trends and encouraging others to follow suit, and the follower counts that they've amassed from their content speaks for itself in terms of their success.
Here are some of the Tiktokkers you need to be following in 2022 if you're interested in fashion, style, and clothing.
Thrift queen and native new Yorker Chelsea is everything Carrie from SATC wishes she was. Chelsea somehow manages to find the best pieces, and style them effortlessly with retro-chic flair. Her posts and videos are incredibly creative, with looks that are colorful and often bold monochrome. "Thrift or Pass," a trend circulating around thrifting creators on social media, was created by her, and that's only a fraction of where her influence extends. With nearly 100k on Tiktok and 115k on Instagram, she
Drake only recently came up on my FYP this year, but he was an instant follow for me – and should be for you too. In a niche that usually sees thin, white women (it's true Fashion Tiktok!), male creators are beginning to get more attention and inspiring their own audience of fashion lovers and ootd, and Drake curates plus-size, cozy-casual outfits that anyone and everyone can love and relate to (sometimes even with his boyfriend, Kevin!). One user commented that they've never seen someone who looks like them doing outfit videos on Tiktok and that his videos are really making an impact – and over 110k people would agree.
One of the OG's most creative social media fashion icons, Nava Rose takes every trend and immediately bodies every sound, every transition, and every outfit, and leaves no crumbs. Her style as a fashion-forward baddie easily makes her one of the must-follow Tiktokers, from her character styling outfits to her tutorials for clothing she makes herself – yes, she's that talented!
I found Deepa's account on Tiktok when it was still relatively small, and something about her chic effortlessness is insanely captivating, from her outfits to her personality. Her monotone, to-the-point styling of her videos and her impeccable style makes it hard to look away – and over 250k and counting haven't. She removes all the fuss from outfit videos and not only has an incredible vintage closet, but an eclectic-chic style too that feels retro and new at the same time.
Bridging the gap between men and womenswear is creator Zuose, who has the most incredible genderfluid style. From heels and dresses to button-downs and slacks, he does every look effortlessly and throws away the idea that anyone should stick to one way of dressing. They style so many great looks that everyone watching can find something they'd wear, and his confidence and baddie-mentality really rub off when you're watching their videos. Definitely check him out if you haven't already!
An absolute queen at only 23, Jessica not only styles beautiful thrift and vintage pieces, but advocates for fat-positivity and seeing all body types in fashion. Their style is an eclectic mix of y2k, trendy pieces like corsets and vintage. She's always serving truth, confidence and lots of love to go around; not to mention her earthy, feminine aesthetic that looks straight out of a summer meadow.
One of my more recent follows is Princeton student Griffin Maxwell, who oozes confidence and styles seemingly mundane pieces to "make them gay" – a hilarious serious where they take traditionally heterosexual, masculine things (like a football jersey or a snap-back) and "yassifies" them into flamboyant, extra and incredible outfits. They also speak frankly about their self-expression in a school like Princeton and push that being yourself is always the best option.
Easily one of my favorite creators from day one who absolutely stand out in the fashion niche. Especially as a man in a space where there aren't too many, I was hooked on Joshua's videos and creativity since his "Today's Trend" series in 2020 where he styled outfits based around a trend. His outfits and styling are always on point, a mix of edgy and street style that never fails to provide #outfitinspo.
Another one of my favorite creators has an eclectic style, tons of funky prints, and dresses modestly – something that Tiktok hadn't seen much of in the fashion niche, especially with bigger creators. Toiby may be known for her modest style and incredible skirts and button-downs, but this creator also recently became a mother to an adorable baby boy – with whom she now also occasionally matches her outfits too. You wouldn't believe a baby has a better style than you do until you go to her page and see their outfits!
If you're in search of preppy, upbeat, redhead Elle-Woods kind of content, Christina is your girl. Not only is she always wearing fantastic outfits (usually pink), she always takes viewers with her through her journey at law school – and doesn't compromise one bit of who she is to fit in. It's easy to fall in love with her style and her optimism – her bright personality certainly matches her colorful wardrobe.
These fabulous sisters (and their fabulous mother) seemed to blow up overnight with their eclectic style and high-fashion looks. Now amassing nearly 140k followers, sisters 20-something Marlo and teenager Ingrid style funky looks based on color, holidays, and more. They often coordinate styles and outfits, and each individual piece that they own is a piece of art on its own. Whether you're 20-something, in your teens, or in your 50s, the way these women style the same piece in different ways is sure to give you a ton of inspiration.
When you think of fashion stars of Tiktok, Wisdom should be number one on your list. Vogue literally cited him as the "best-dressed man on Tiktok" – and he's only barely 21. He blew up in 2020 with his modelesque, futuristic outfits that were high-fashion, designer and completely unique to the app when he was only 19. He's now signed with IMG, and has a whopping 7.5 million followers on Tiktok – no one is doing it quite like he is.
When you think of the word "aesthetic," Isabella might be one of the first things that come to mind. Ultra-feminine and straight out of your favorite "Romantic/Parisian" Pinterest Boards, Isabella is known for her outfits and general aesthetic across all of her platforms.