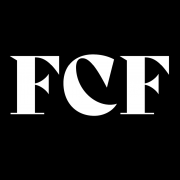 No cliches, we promise
In the wide demography of shades, nothing accentuates the essence of Spring as vividly as LILAC. Hail Bridgerton, we've all been fawning over Kate Sharma's "Lavender Corset" in her highly-anticipated sex scene with Jonathan Bailey. But that's one of the many ways to proclaim Lilacs this Spring. The hue which has been dominating the Spring-Season for quite some years is here to foray into any aesthetic you'd like, whether you want amped-up or hued-down. A Fashion favorite of the likes of Naomi Campbell, Cara Delevigne, and Dua Lipa, here are a few ways you can affix Lilacs to your wardrobe, which by the way has been heralded as the Crown of the Colors this season by Cosmopolitan.
Get in that Pant Suit Girl, we're talking Business
Gone are the days when sharp-tailored Pant Suits and Dramatic – Overcoats were winter companions, they work with Sprig just as fine. If Power-Dressing is your aesthetic, a tint of lilac to your pantsuit is all you need. Take a cue from supermodel Cara Delevingne who wore a Lavender-Pantsuit and complemented it with a similar-hued Overcoat underneath a White Tank-Top at the Milan 2020 Boss Runway Show.
Wear the shade to your Promotion Meeting, when consulting your Potential Client, or on a Breakfast Date. (As Naomi Campbell says, it's on them if they find it intimidating). Cara professed pointy-white boots to strike the orchid shade distinctly. Pair it up with white broad sunglasses, and get bossed up lady, we're talking business.
If you'd like to tap into the experimentation summons, cutouts are an absolute Godsend. What better way to amalgamate this omnipresent trend with a classic, well-tailored Pant-Suit? Maddy Perez would be so proud.
Editor's Pick
Boys, if you aren't flaunting Lilacs, you are losing the game, kid. Listen to the lavender chimes from the Boss's 2020 Fall Ready to Wear, and you'll see exactly how to Rock Lilac Suits. We're sure Barney Stinson would approve. Content Creator Elliot Small flaunts a Lilac Suit and the overall look screams Spring. What are we waiting for Boys? Go, get a lilac suit made, pair it with your white sneaker, and serve Springs with a fresh perspective.
Embellish 'Em
All the ladies in the house who are fond of embellished ensembles, but think it's too much work, we resonate. But hey BFF, we got you covered. We're here to help you consolidate the best of both worlds. After all, the mauve silhouette can do both, minimal, as well as regal.
Take Fashion Blogger Massom Minawala for instance, who drenched in a bead-detailed Papa Don't Preach Skirt and took the majestic grandeur to the roads. To make the entire look as stellar as spring, she paired the opulent French-Violet skirt with a Strapless White Top and donned a statement Roger Vivier Cube Strass Heel. Oh, the drama !!!
This Fashion Year encrusted rhinestones have been ubiquitous. So gear up, and wear your lilacs adorned with Crystals, Stones, or Sequins. You might wanna tone down the entire disposition of the apparel by complementing an embellished Skirt/Jeans/Shorts with a minimal top, like Masoom, or vice-versa.
Jump-Suits and Co-ord Sets
Co-Ords are having a Fashion moment, and what better to elaborate your fashion hegemony than bestowing it with an amethyst shade. For the "Comfort over Chique" ladies, they are a no-brainer. How do you throw an illusion of an ensemble which has taken tremendous efforts, but in actuality, has been as effortless as emanating Fearlessness after tuning in a Beyonce Track? Simple, by putting on a Co-Ord Set, or a Jump-Suit.
Like us, if you too like to assert a Fashion-Statement with your ensembles, choose a lavender-hued Co-Ord set with an exaggerated collar. If you lack inspiration, take cues from Christian Siriano's 2019 Pre Fall 2019 Collection, which is a Lilac Heaven. There are countless ways to do a Lilac Cord-Set, but in our opinion, strapless ones share camaraderie with the Spring. If you prefer to conceal more, take a jacket over it, and rock the streets.
Now for the ones who don't do subtle, confirm your trendy reign in a "Lilac mesh top, and append an Iris or Violet co-ord set. Choose a darker shade of violet for your Co-Ord to make your ensemble striking, and redempt the mundane streets with pitch-dark footwear (Black Boots, Chef's Kiss).
Joyous Color Combinations
Want to underscore the narrative of Lilac Entirety and play with joyous color combinations? Pair it well with a Pitch-Dark shade like black and embrace your take on the Lilac Trend. The refined lavender shade when paired with the vibrance of a darker one, makes the garment a pilgrim, and your skin, a holy mansion.
This Fashion season, Lilac is salvation, you know, and you can never ever go wrong by pairing it with either a darker or a lighter shade.
See Also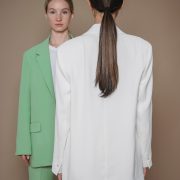 You can never go wrong with a Dress (ofc)
I know we said no cliches, and though a dress during Spring is not entirely groundbreaking, the dress in itself can be. Anyway, some cliches are a Wardrobe-Necessity and a dress is certainly one of those. From Dua Lipa to Rihanna or even Nicki Minaj, lilac is everywhere on our Instagram feed.
Editor's Pick
Lilacs, Head to Toe
Now, this is not for the faint of hearts, but you can follow the "All-Lilac" Trajectory, by wearing the tinge head to toe, and leveraging purgative imagery, which is as surreal as spring itself.
For the top, choose a darker variant of the color, something on the lines of Violet, or Amethyst, whilst for the bottom, skirt, pants, or trousers, choose a shade that resonates towards the softer end, like Orchid, Iris, or a Lavender. Pair with light-hued lavender footwear to complete the entire ensemble, and take over the roads in a Richly-Imagined Visual attire.
Accessorize, Bestie!
Another way of inculcating the shade to your wardrobe is to accessorize. Think Handbags, Bracelets, Nail Arts, Sunglasses, Pumps, Boots, to dramatic eye beads, from as subtle as you'd wanna get to as wild as you like. Lilacs emerge as a Fashion Movement, and a psychedelic escape, all at once when used as Accessories. From Dior to Michael Kors, all have donned their connection with this hue by emanating the shade in their collections, and now it's time for you to prowess over this shade, and master Springs.
Editor's Pick
Makeup
One of the most understated and remarkable ways to incorporate the lilacs this spring is via the Makeup Route. Think Lilac Eyeshadows (like Lady Gaga wore at the House of Gucci's Premiere), or Fenty Beauty's Colossal Purple Highlighter (we're drooling over it, you know). A little icy, a little whimsical, and definitely groundbreaking, Lilacs when shimmered through makeup, promulgate a subtle declaration of Spring's inception.
Editor's Pick