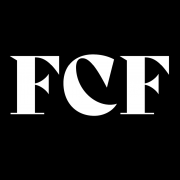 The most sustainable clothes are the ones you don't buy. A great way to reduce our own carbon emissions is to limit the number of clothes and goods we purchase. According to McKinsey, the fashion industry was responsible for 4% of the world's greenhouse-gas emissions in 2018, with the United Nations estimating it could be as much as 10%. A 4% share would equate to 2.1 billion tons of emissions, more than the combined annual emissions of Germany, Brazil, France and the United Kingdom!
With regards to clothes and shoes, limiting the amount you own and extending their lifetime use can save you money and reduce your environmental impact. However, there comes a point where we need to buy new ones as we grow out of them or if they wear out.
I might have taken this to the extreme as some of my friends like to remind me. A friend recently realised I was wearing the same t-shirt I had when we first meet in high school, 7 years ago! There's no doubt I need to change my wardrobe. However, when I do, why not purchase from companies working to improve their environmental sustainability performance and transparency?
Allbirds is one of those companies. Founded by Tim Brown and Joey Zwillinger, Allbirds produces shoes and apparel with sustainability at the heart of their offering. The company shies away from using plastics and fossil fuel-derived materials, favouring more natural resources such as wood, wool and sugar.
The full life-cycle emissions of an Allbird pair of shoes
Allbirds aims to be a piece of the puzzle in the fight to reverse climate change. To do so, they first recognized the need to measure their impact. They measure and transparently disclose the full life-cycle emissions of their products. This involves calculating the carbon emissions associated with the use of materials, manufacturing, transportation, product use and end-of-life treatment of their goods. This granular data can help companies understand the carbon hotspots at different stages of the life of their goods, as well as where they should focus their efforts and resources to achieve carbon reductions.
I respect their approach to offsetting carbon emissions as Allbirds recognizes that it's not the final step of their environmental sustainability journey, with driving emissions reductions being the pivotal element. The company acknowledges that it's causing pollution and that it's not yet in a position to cut its emissions to zero. However, thanks to the analysis of its carbon footprint, Allbirds has identified key ways to reduce its carbon footprint, which will involve:
Sourcing their wool from farms with regenerative agriculture practices.
Investing resources to develop innovative materials to replace ones derived from fossil fuels.
Supporting renewable energy projects and sourcing clean energy for their operations.
Allbirds is already following best-in-class sustainability practices as they are a B-Corporation. More importantly, they are paving the way for other fashion companies to improve their own sustainability performance. Earlier in April, they released an open-source tool to encourage industry peers to measure the carbon footprint of their products.
In my opinion, sustainability in the fashion industry extends beyond the green credentials of individual companies. An industry that pushes for wasteful consumption cannot be considered sustainable. Leaders such as Patagonia are shaping what true sustainability could look like for the industry.
Patagonia's ad on the left is not your average fashion call to action. Rather than promoting fire sales, Patagonia is reminding us about the importance of being mindful about our consumption, extending the life of our clothes, and ensuring they are disposed of sustainably.
I hope and believe we will live in a world where carbon labeling will be visible on every good and service to help consumers make informed decisions. I also dream of a world where environmental externalities are integrated into the price of what we purchase. Of course, it deserves the consideration of how these externalities could widen wealth inequalities and how to prevent that from happening, but that's a different conversation!
Repost from Medium.