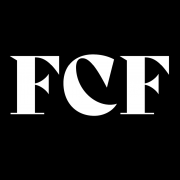 Or how to look like champagne on a beer budget
Everybody wants to live a glamorous life while looking as glamorous as possible. But if we were being real, glamor costs quite a few coins! There are hacks to almost everything and please believe if there is one thing that I can hack as a fashion stylist, it is certainly a wardrobe. Below are my 5 tips and hacks on how to dress and look like a million bucks even if your checking account may only be a few coins shy of a few hundred.
Get Thrifty
Thrifting has always been a good idea and a worthy resource in the styling universe but the masses have caught on to its wondrous treasure in recent years. The key to thrifting is to locate shops that have luxury pieces and pieces that can be transitioned into providing the high-end look you seek. Many thrift stores have decadent pieces ranging from genuine fur coats, and runway dresses to vintage designer handbags and accessories. L train Vintage and The Cru Look (brands that can both be found online) are two of my favorite go-to thrift stores for clientele, editorial shoots and most importantly when I want to turn up my own wardrobe without breaking my entire bank. 
Find your Focal Point
Sometimes we're so caught up in keeping up with fashion ever-changing trends that we forget to find a focal point in our ensembles. It's important when seeking to achieve that high-end energy in your visuals to pick a portion of the ensemble to focus on and build around it. One expensive piece (or a piece that appears expensive can balance out other pieces that may not give the same decadence but collectively says everything you want you look to say. Examples of a focal point piece include but are not limited to: a decadent bright-colored jacket or blazer, textured or skin boots or shoes, printed pants or skirt.
Editor's Pick
Shop Labels for Less
Everyone has heard of or shopped high-end labels for less by now but the true key to nailing the luxurious look of your favorite celebs with these same labels they frequent is to shop the right labels for less at the right times. Shops like Nordstrom Rack and Saks off Fifth provide the same designer brands that their signature stores offer for less. A Lot of the pieces that are in the Rack and off-fifth extensions are priced lower because the pieces are considered "out of season" and are now valued lower nevertheless, luxury has no real season! Gucci is always "Gucci-ing" and Prada is still "Prada-ing" despite how many seasonal weeks one piece arrived in-store or on the last European runway. With the approach of each new season, stores like the ones mentioned above have an influx of "new to us" delish designer pieces for you to get your hands on for almost half of the original price. 
Luxury on the Lend
They say those who can't do, teach and those who can't buy, borrow. The luxury industry has thought of a multitude of ways for almost anyone to get their hands on a coveted luxury piece even if you can afford to actually buy it. Sites like Bag,  Borrow or Steal and Rent the Runway allow you to rent haute couture gowns and almost every designer handbag known to man for a portion of the retail price. The sites offer a vast catalog of designer decadence as well as a myriad of payment methods and rental time frames. Renting designer items is a great way to embellish your wardrobe and get that expensive visual photo op for the gram without sacrificing next week's groceries.
The Art of the Remix
When in doubt and your checking account is on "dry", opt to take a second look at the wardrobe you already have and dare to wear a piece or two more than once just in a whole new way. Contrary to popular belief, clothing is made to be worn more than just the one time you were out and brunch and were photographed in it for every site you have an app for. This wardrobe remix doesn't come naturally to everyone so it's important to know the basics before beginning to make an old wardrobe new again. It's essential to have "versatility" pieces. This can be everything from LBDs (Little Black Dresses), classic tanks, belts, broaches, and items made to layer. Once you take a brief inventory of what you have, you'll know how many times you can recreate a look to remix it into a completely different and often even more decadent look than when you first wore it.
Be it "lent" luxury, late-season luxury, or a remixed ensemble to look luxurious; the idea of appearing expensive is truly a state of mind that lies first within one's confidence, effort, and ability to find luxury hacks like the ones mentioned above. So once you've taken these tips and turned them into a million dollars worth of social media pictures, share the knowledge and the style!