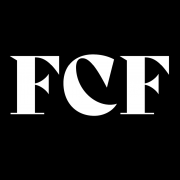 It seems that we will finally welcome the return of the "live" New York fashion shows! The whole world has been living under strict guidelines since the beginning of the COVID-19 pandemic in March 2020, and a significant number of fashion events have been postponed or canceled for the ending of 2021. Since the Spring/Summer 2022 season collections were supposed to be shown this September in New York, there were many uncertainties about whether or not some physical shows would be held. Luckily, it has been confirmed that there will be physical shows happening in New York live.
The New York fashion week will be held from September 8th to September 12th with a detailed schedule for physical shows, as well as those held on a new digital platform. The world's most popular fashion event will have an opening in the form of a virtual press conference held a day earlier than the initial start date.
Guidelines for social distancing are likely to exist for designers, participants, and guests. This means that events may look a little different than what we are used to. Of course, in order to be able to attend any of the live shows, fashion lovers and organizers must be fully vaccinated and have their vaccination cards. The goal is to create a safe, worry-free space for all guests and all contributors. While there are still no announcements about whether masks will be mandatory inside, the vaccination card is something all personnel on the New York fashion week must have at all times. Guests without one will not be able to attend any of the following shows.
Among the most popular names that will present their collections during the NYFW are Tom Ford, Michael Kors, Ulla Johnson, Oscar de la Renta, Carolina Herrera, Maisie Wilen, Moschino, Puppets and Puppets, Christian Sirano, and Altuzarra. Some names are having a major comeback on the New York fashion scene. Some have decided to present their collections at this luxurious event rather than on some previous fashion shows. As mentioned before, the virtual conference will be held a day earlier, while Ulla Johnson will open up the New York fashion week's doors, presenting one of her newest collections. On the other hand, Tom Ford will have the privilege to close this year's top-rated fashion event and wow the guests by holding a spectacular.
Some of the earlier mentioned designers will be attending the Met Gala, held right after the New York fashion week- on September 13th. Surely, those designers will be in quite a rush to finish their collections and present them in the best light possible to the audience of both events.
See Also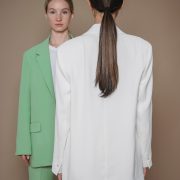 If you plan on visiting one of the NYFW's live venues, don't forget to bring the hottest accessory for the fall, your vaccination card, and enjoy your COVID-free shows.
To find out more information about the upcoming shows, the full list of designers attending, news, and all of the announcements, visit the official New York fashion week website.