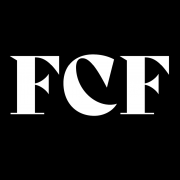 Editorial credit: andersphoto / Shutterstock.com
Trends come and go. It's a part of the fashion world and a reason why we love it. We're used to seeing a dozen influencers carrying the same bag one day before abandoning it in their closet the next. When the Jacquemus Chiquito first hit the scene, people assumed it would be one of those trends, but it defeated the odds. Instead, Jacquemus ushered in a new era for the 'mini bag' with their infamous Chiquito bag bringing the brand into the mainstream. We're telling you everything you need to know about Jacquemus and what makes the brand so unique.
Meet Simon Porte Jacquemus
Jacquemus was founded in 2010 by Simon Jacquemus, who used his mother's maiden name in homage to her after her death two years earlier. From the early days, it was clear that Simon understood the power of influencer marketing. He promoted his new brand during Vogue's Fashion Night Out in Paris in 2010 by asking his friends to wear his clothing. By 2012, he was presenting his first Paris Fashion Week collection. Simon won the 'Special Jury Prize' at the LVHM Prize in 2015.
Unlike other designers who have an easier path into the industry, Simon was born into a farming family in Mallemort, France. When he was 18, he set off for Paris to study at the ESMOD, leaving to become an assistant to an artist manager at the Citizen K fashion magazine. The unexpected death of his mother refocused his attention back onto his love for fashion and inspired him to launch his brand in her name.
The Growth of Jacquemus
The Jacquemus brand has quickly expanded, gaining a footwear line in 2017, followed by its menswear collection in 2019. While the brand focuses on using natural fabrics, it doesn't bill itself as a 'sustainable' fashion label. What stands out about Jacquemus is the brand's unapologetic love of color – often pastels and bold shades – along with its size-inclusive clothing. The minimalistic aesthetic of the brand means it fits seamlessly into the closet of any fashion lover.
For a relativity new designer, Jacquemus is already outshining established fashion houses. Although their primary focus is on clothing, the brand is synonymous with its Chiquito bag. By now, the bag has brought itself into fashion legend.
Shop Jacquemus' Chiquito
Although the Chiquito is one of the most trending bags in fashion, the brand remains at an attainable price tag. Simon explained in an interview that the price point is "the price of the contemporary design brand" as opposed to the heritage fashion houses of Saint Laurent or Givenchy.
Jacquemus has positioned itself as a fashion brand loved by influencers and fashion editors alike. The brand has 3.3m followers on Instagram – and we all remember the viral video of the contents of Lizzo's mini Chiquito. You can't scroll through the fashion side of Instagram without seeing at least one person carrying a Jacquemus bag.
The most remarkable thing about Jacquemus is its humble beginning and how it's gone from a start-up to an iconic fashion label within a decade. With no signs of slowing down, Jacquemus is one brand worth watching (and investing in!) for the future.