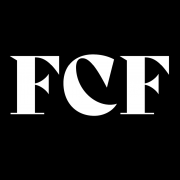 Another week. Another TikTok fashion trend to explain. #BamaRush seems to be everywhere we look on TikTok and beyond. The latest trend to come from the viral video app is makes us think we've entered a time machine to the early 2010s when preppy fashion was in its prime. Alabama Rush is a trend on TikTok that happened seemingly by accident (like all great trends!) thanks to sorority wannabes at The University of Alabama.
These freshmen students were sharing their #OOTD on TikTok – remember those? The University of Alabama had 2,000 students that could be sorority hopefuls, and it felt like every one of them was on our FYP. These videos encapsulate everything that Legally Blonde taught us about sororities. The #BamaRush videos already have over 375 million views and climbing – so what's the appeal?
Why has #BamaRush become a trend?
The consensus is that #BamaRush became a trend because the videos hit TikTok at the right time. The lack of in-person teaching in 2020 meant events like sorority rushes haven't happened since 2019, helping to fuel the success and interest in these videos.
There's no denying that there is nostalgia behind these videos. If you grew up watching films like Mean Girls and watching early fashion influencers like the former @sarahbelle93x (who has swapped her preppy style for a Dakota Johnson-inspired look), you'd feel right at home with these videos.
#BamaRush isn't the first time sorority fashion has gone big on social media, but it's the first major reappearance of it in the age of TikTok.
The fashion trends behind #BamaRush
If you want any of the #OOTDs or 'day in the life' videos on the hashtag, you'll start to notice some similarities. These videos usually start with the user explaining that their "dress from a local boutique…earrings from my Mama…this necklace is from my favorite Insta small business…" – you get the idea.
Fashion trends are often a repeat of the past as a new generation discovers trends that were everywhere 10 or 20 years ago. It's how similar trends like '2YK' have entered into the mainstream as Gen Z explores the era's trends for the first time. Will our look into the world of sorority rush season translate to a fashion trend inspired by the aesthetic? It may be too early to tell.
With brands like LoveShackFancy, Kendra Scott, and Lululemon being name-checked in virtually every #BamaRush video, these brands are experiencing a boost in popularity thanks to the viral trend. The publicity for Kendra Scott alone generated an estimated $4 million in earned media in just one week – the same as a major campaign. 
Is #BamaRush going to make us reach back into our closets for those long-forgotten Kendra Scott earrings and Kate Spade bags? Stranger things have happened. If Cottagecore is anything to go off, we know that TikTok has a record for turning fashion trends into lifestyle aesthetics, all while breaking into the mainstream.
If you watch a few too many #BamaRush videos, you'll be saying "hi y'all" and wearing head-to-toe Lululemon. In an age of comfort and nostalgia-driven fashion, #BamaRush might be the next fashion and lifestyle subculture to skyrocket on TikTok and beyond.
What are your thoughts on the Alabama Rush trend? Do you think it'll cause a resurgence of 'preppy' fashion trends? Let us know in the comments below!