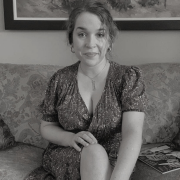 Julia Dolinish
Julia Dolinish is the owner of her own business, Julia…
Who is Blair Waldorf?
September 2007, the world tuned in to see privileged Upper East Side teenagers and the debauchery that ran their lives. Little did we know over a decade later we'd still be getting style inspiration from them and shopping their closets.
The original Gossip Girl was iconic of the late 2000s to early 2010s fashion. While we are not seeing the 2010's back in style (yet) like so early Y2K fashion there is something long-lasting about the fashion of Gossip Girl.
The IT girls of the show became the IT-style girls of the era. Serena Van der Woodsen, played by a young Blake Lively, gave a more effortless boho essence. Blair Waldorf, played by Leighton Meester, gave a more preppy put-together look. They provided us with endless fashion inspiration for the entire show run. 
Serena was the messy waves, blond girl vibes which were very much reminiscent of cool-girl chic a la Gigi Hadid, Zoe Kravitz, and Alexa Chung. Blair had the more conservative, old money look reminiscent of a young Kate Middleton, or Caroline Kennedy. If Serena was the messy rich party girl of the 2000s, then Blair was the ambitious, serious girl, destined to make a name for herself. She came from a fashion dynasty, her mother owned a fashion line that she was slated to inherit so she didn't have the choice to show up and not look put together.
An iconic fashion style still shaping the next generation
While still very much of its time, Blair had the most timeless looks of the show. The late 2000s and early 2010s trends show up in the more business casual-inspired looks, tights, 60s mod vibes, and the ever so iconic headbands. Even with the hints of trends throughout her pieces her closet comes forward as aspirational, upper crust, and elegant.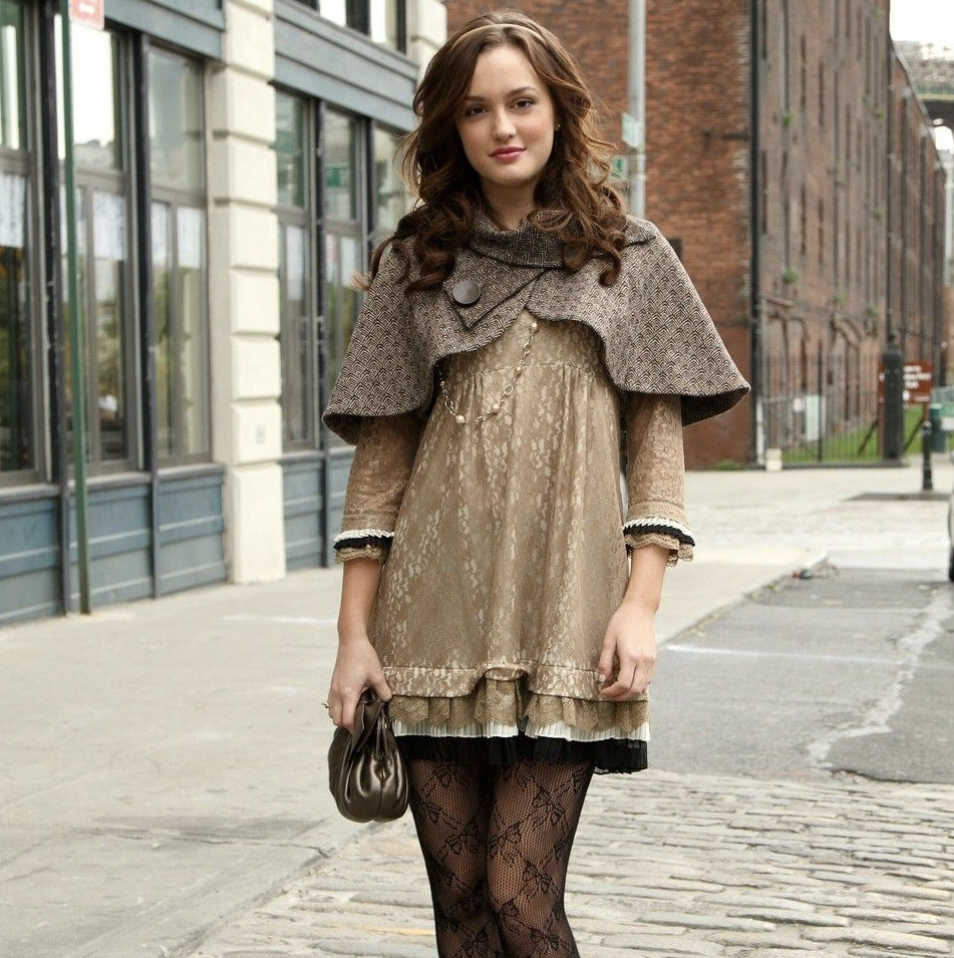 Some of Blair's most iconic looks were the Marc by Marc Jacobs Dita dress from the first Thanksgiving episode, a blue and black houndstooth skirt that lends to her upgraded schoolgirl look (also Marc by Marc Jacobs), and her green Nanette Lepore coat with yellow Pour La Victoire pumps from the iconic "3 Words" scene.
All of these are hot pieces in the burgeoning reseller world of Blair's wardrobe. You heard that right, there is a niche online world made up of fashion collectors who scour the world for pieces of Blair's iconic closet. With the show being over for about a decade, most pieces are in limited quantity – leading to their higher value.
While a designer dress from 2008 itself may drop from retail price as soon as the trends shift, these Blair closet collectors have created an economic demand that tends to exist more in legendary designer eras, like John Galliano at Dior.
How to put your hand on Blair's closet?
This world of vintage collecting has made anything Blair wore in demand, so even something as basic as a Zara cape that went for originally between $40-60 can be found on resale sites for $200-400.
Instagrams such as @waldorf_in_midtown and @whatwaldorfwore share their love for the fashion of the show and resell their finds to the world. A peek into their shops and you can find labels like Diane Von Furstenburg, Alice and Olivia, and plenty of Marc by Marc Jacobs.
Those of us who don't collect vintage fashion may be worried about scams, and such with resellers. Those in the world will tell you that it is a risk you take buying online from unverified sources, but there is such a community involved that it really helps them combat the fears. They share tips, swap pieces, let others know when some listing seems too good to be true, all while sharing their love and bonding over the show's fashion! Thanks to the pandemic, the reselling community has grown exponentially over the past few years.
Shop your Blair Waldorf inspired outfit
Just like the issues within thrifting, this Gossip Girl fashion niche deals with higher prices for bigger sizes. An avid reseller, on the curvier end, laments that "sometimes people will buy larger sizes to get them tailored down and make sure they fit", which means that the pieces that can be found in a size 10 may go for double the price. The market for the bigger pieces is larger because you can always get something taken in by a lot while the smaller pieces and sample sizes have fewer people that can fit them.
Blair Waldorf's wardrobe has had massive staying power with its fans, those growing up with the show now being women in their late 20s – 30s. While the 2010s might not be back itself, Blair's clothes lend themselves to the office or a nice cocktail party that fits the demographic of the show's early viewers. The women who collect her clothing have been able to grow into an elegant and adult style as they grow into their own, with the help of Blair's fashion to guide them. Her fashion means a lot to the fans of the show, and getting to "walk in her shoes" literally is a way to feel like they have succeeded. To get to own a piece of the wardrobe of a character you looked up to feels like the ultimate "look ma, I made it" moment for these collectors.
Blair Waldorf is a style icon for the ages. Though her look has evolved over the years, there are some key elements that have remained constant. Her preppy, understated elegance and ultra-feminine aesthetic have slowly come back into fashion in recent years, and I predict that even more of her style will make a comeback in the near future. Her style, along with Gossip Girl's use of fashion really shows how the clothes make the character just as much as the script.
If you want to emulate Blair's timeless style, start with pieces like classic trench coats, pretty blouses, and tailored trousers. Keep an eye out for Blair-inspired outfits on the runway in the years to come! What do you think? Will Blair's look make a comeback?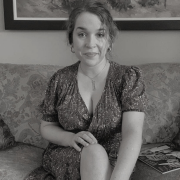 Julia Dolinish
Julia Dolinish is the owner of her own business, Julia Anne Virtual Assistance, and specializes in social media content, and copywriting. Her interests include fashion, beauty, and lifestyles of twenty-somethings.