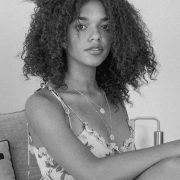 We all have a pair of Airpod. Unless you are a cool Pinterest girl and wear cord headphones. Now, let's take it to the next level. Airpod jewelry is in and is here to stay. The best part is that this addition may even prevent your AirPods from slipping from your ear while running around. 
Apple sold over 100 million Airpods in 2020. Yes, honey, that's from you and me stress shopping during quarantine. As a result, jewelers saw an opportunity on the market and created a solution to make Airpod more comfortable and fashionable. 
Shop the Editor's Pick
Wearing AirPods jewelry is basically having an accessory for your accessories. As a true believer that fashion comes first (most of the time), I can't do anything else but approve.
Now, let's deep dive into it!
Mara Paris, a Parisian-based jewelry brand, was one of the pioneers in this field. The brand is known for its unique approach to jewelry design. Ayça Özbank Taşkan, the creative director, uses her background in architecture to create unique and bold pieces.
Mara Paris' website states that the "concept blends functional art and design to facilitate modern human connection and experience."
However, even though fashion does come first, I can admit that the AirPod jewelry phase can be a bit … inconvenient. I might be missing an important point, but how do you charge your AirPods once they run out of battery? You'll tell me: Just remove it. Yes, right… but knowing myself, I would immediately lose my AirPod charms too. It seems like a fatality.
See Also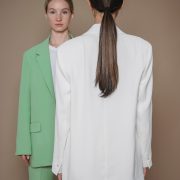 For those of us who would like to ally fashion, comfort, and convenience, the Nova H1 audio earrings might be the solution for you. Even though they are not available for purchase yet, the projected price is a bit spicy. I have yet to try them myself, but I believe that this is such an ingenious innovation.
Watch to learn more
So what do you think? Ready to splurge?