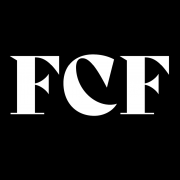 May is getting to an end but it is never too late to support Asian American and Pacific Islander Heritage Month.
Our editors compiled a list of 14 AAPI fashion brands to support. However, there are many other ways to support this community all year long.
1. ABACAXI
Abacaxi was created by Brooklyn-based South-Asian American designer Sheena Sood. The bold and colorful collections are inspired by travel and feature feminine silhouettes.
2. MIKOH
Designed by the perfect sisters duo Oleema and Kalani Miller, MIKOH is a trendy and durable swimwear and ready-to-wear brand. We don't know about you, but we will for sure be wearing them this summer.
SHOP NOW
3. PRIVATE POLICY
Designed by Haoran Li and Siying Qu, Private Policy is not only a cutting-edge fashion brand. It is an authentic and socially engaged label.
4. MISHO
Misho is lead by creative director Suhani Parekhb. You may have seen these amazing sculptural jewelry designs on Kylie Jenner or Beyoncé. (Psst…Make sure to check out their AirPod Jewelry line).
SHOP NOW
5. Adeam
ADEAM's motto, 'East meets West' is perfectly illustrated in their elegant lines.
SHOP NOW
6. Sani
You may have seen their iconic leopard set all over social media. Sisters Niki and Ritika bring South Asian craftsmanship to North Carolina (and to your closet).
7. Kara
After working as an accessory designer for GAP, Sarah Law takes off with a beautiful label that showcases fashion-forward simplicity and functionality.
SHOP NOW
8. Amesh
Sri Lankan fashion designer Amesh Wijesekera designs a vibrant and gender-inclusive label to help address the violence against the LGBTQ+ community.
9. Love Closely
Why read poems if you can just wear them? Loves Closely incorporates Urdu and Arabic poems into its clothing. Each item is meaningful and conveys history, culture and tradition.
10. Syro
Heels for all! Syro breaks the rules and make heels available to men (and everyone else). Cofounders Henry Bae and Shaobo Han redifine masculinity
11. Sacai
Chitose Abe creates a classic but yet unique label. Through innovative fabric use, asymmetric staples and layered fabrics, the Tokyo-based label realizes hybrid collections.
SHOP NOW
12. Boyy
Boyy not only pushes the boundaries of creativity but also minimizes its impact on the environment. Cofounders', Jesse Dorsey and Wannasiri Kongman, goal to reinterpret luxury.
SHOP NOW
13. PH5
PH5 is a fashion-forward label that pushes away the codes of knitwear. The label's colorful, futuristic designs challenge the conventional style.
SHOP NOW
14. Suketdhir
The label where every details matter. Suket Dhir's sharp and minimal aesthetic reflects perfectly the modern Indian fashion industry.