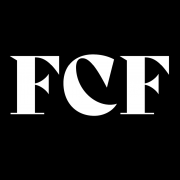 This is a very unique time in fashion. Everything appears to be trendy, regardless of decade or category. It wouldn't surprise me at all to see someone dressed as a goth flapper on the streets today. Nostalgia is the current trend and this may explain why thrift stores have experienced such a surge in popularity. It could also be that we're becoming more conscious shoppers. Below are the main reasons why vintage shopping is the way to go.
Unique Finds
Originality has become the name of the fashion game. Shoppers today seem to be on the hunt for heirlooms, not just nice accessories. The best place to get an original one-of-a-kind piece is from a vintage store. Vintage shoppers seem to love turning their unique find into something more personalized. Perhaps they sew two opposite-colored denim legs onto a pair of old jeans to breathe new life into their closet. That's the added fun of thrift shopping, the challenge to your creativity!
Nostalgia
It seems that the nostalgia factor knows no bounds. Recently I saw a girl wearing shoulder pads and saddle shoes, and another wearing a skirt over her jeans. The best place to get an item from the past is obviously a vintage store. In five minutes you can weave yourself through the decades, and slip into a world of your own creating fantastic tales behind the clothing. Maybe this suede halter top danced to Janis Joplin at Woodstock, or perhaps this fedora was in a film noir!
Conscious Shopping
I personally feel this surge in thrift shopping can largely be attributed to the information age. Every day we are bombarded with news and more information than we can store. But without this access to all this news maybe we wouldn't become better and more conscious shoppers. One reason why people support thrift shopping is that they see it as a form of protest. A protest against child labor or cheap exploitation of workers.
Shoppers also see thrift shopping as a way to advocate against animal cruelty. They can purchase leather, fur, and feathered goods without the guilt of having caused any suffering.
The environmental benefits from thrift shopping are motivating factors as well. Not only do people disapprove of the emissions produced by factories, but the amount of perfectly good textiles rotting in landfills instead of being repurposed could probably make an earth-sized quilt. According to the House of Common Environmental Audit Committee in 2019, "Textile production contributes more to climate change than international aviation and shipping combined."
Affordability
Why pay department store prices when you can get almost the exact same item for 10 dollars or less? College students with loans, rent, health care, and insurance costs, need to save every penny they can, so thrift shopping is a fantastic option. For some people, it's all about getting the most bang for your buck.
Amanda Gallagher, founder of Closet Revival in Newport, Rhode Island has been working in this industry for 19 years. She let us in her amazing thrift store so that we could learn about an insider.
Why did you decide to enter into the resale market specifically?
Amanda Gallagher: When I was seventeen, I worked for a friend of mine who had a consignment store and I just loved it. I met a lot of great people, especially the consignors, and I just loved the vintage clothes. But I decided to venture out and I worked for The Limited Corporation for seven years. I was starting to feel burnt out when a friend of mine asked me what I would like to do and I said I'd love to open my own consignment store. So I talked to my previous boss and she coached me through the whole process.
How do you get your inventory?
A.G.: You don't have to search as much once word of mouth starts, then consignors will come to you. We have consignors from all over New England. From Massachusetts, Connecticut, and New York.
Do you think resale is becoming more popular?
A.G.: Resale has its ups and downs. I think right now, with the environmental movement going on, it's definitely making a big comeback, especially with the younger generation. My clientele is typically older, but now, more than before, a lot of younger people because thrift shopping is perceived as cool. People will ask 'Where did you get that?' and the fact that you got it from a consignment store means people know they can't have it.
What are the most popular things you sell?
See Also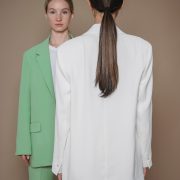 A.G.: The trendy items sell a lot better. Denim always does well, whether it is the high-waisted denim shorts or the mom jeans.
How has the Pandemic impacted your business?
A.G.: We took a major hit. As a business owner, you don't plan for a pandemic. I've always worked, so it was hard to hear you can't go to work today or there is nowhere for you to work.
I'm very lucky that I made it through, there were a lot of businesses that had to close and I couldn't imagine if I had to give this up. The fact that I still love it after nineteen years says a lot.
What do you love most about working in the resale industry?
A.G.: The fact that I'm a woman and able to run my own business. Most of all, I get to do something that I love and create amazing relationships with my consignors. I've met so many amazing people from all over the world.
Sell what you love. It's really hard to sell something you don't like … it's fake. You would have to be fake all the time.
The Reviews Are In
The fashion industry seems to be made up of 3 facets: Resale, Haute Couture, and Fast Fashion. I think the resale industry can safely be called the most authentic of them all.