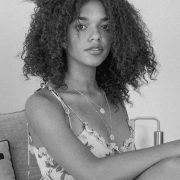 Have you ever dreamed about a bag or a pair of shoes, but once you finally decide to commit and buy the piece, it's out of stock absolutely everywhere? Well, I have. When this happens, I can't stop thinking about it for days. I spend hours browsing online, going to the stores, and calling the brands often without success.
Hanna Hardman, a 25-years-old Australian fashion business graduate, decided to solve this problem for all the fashion lovers who are looking for a specific piece but can't get a hold of it.
Earlier in January, Hanna launched The Find Studio, a luxury fashion concierge specializing in personal shopping, product sourcing, and personal gifting. Doesn't it sound amazing? The Find Studio assists their clients with all their fashion queries, from gift or trend advice to gaining access to pre-order from upcoming collections, or even assistance in securing the most sought-after investment pieces.
What career did you have prior to starting The Find Studio?
Hanna Hardman: Prior to launching The Find Studio, I worked for two major magazine publishers. In my most recent position, I was the commercial and editorial Production Manager at GRAZIA Australia.
What was the hardest or craziest order you had to fulfill?
HH: I truly feel that every single piece that we source for our clients is something so special, and I put my heart and soul into ensuring that each client is 100% satisfied with their experience with The Find Studio.
Since the launch of The Find Studio, I have been so overwhelmed with the number of requests that we have received for some very highly sought-after pieces – think the Chanel Dad Sandals, the Louis Vuitton Multi Pochette Accessoires or the Amina Muaddi Glass Begum Slings. Due to their VERY high demand, these cult pieces become hard to find, very quickly.
There is no better feeling than that moment when we locate a very highly-sought-after piece for one of our clients… speaking of, I actually just received the Louis Vuitton Multi Pochette Accessoires in Khaki for a lovely client today!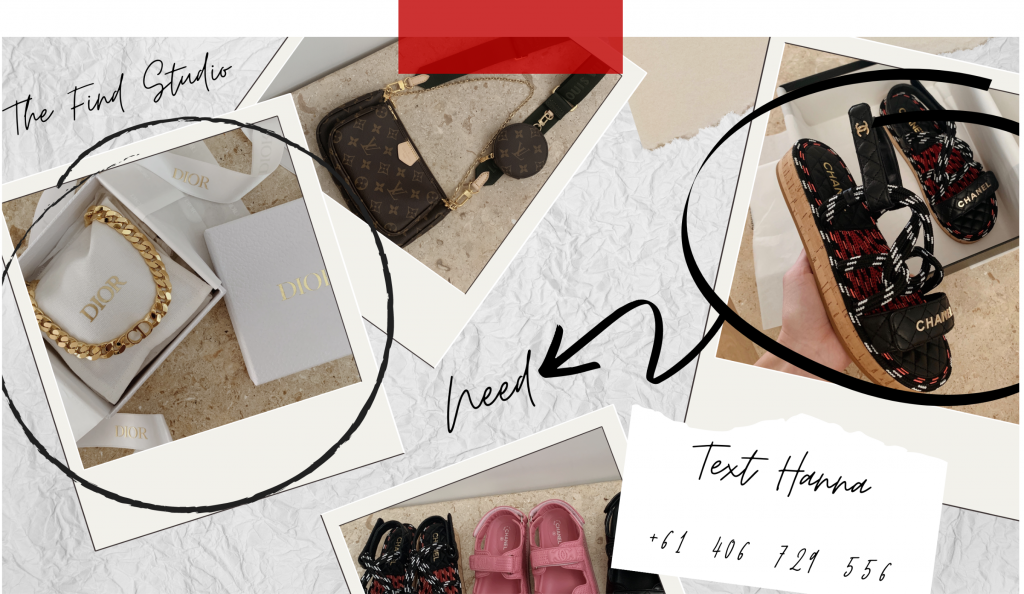 The fashion industry is extremely competitive. What advice would you give to someone who wants to start a career in this industry?
HH: The fashion industry is extremely competitive, and it is really important that you absolutely LOVE fashion as you are going to be surrounded by it 24/7. The fashion industry is huge, and there is so much knowledge to learn. It is super important to do your research and to do it well. Don't be afraid to try out a few different roles before you find where you truly want to work within the industry.
Who are your favorite designers and why?
HH: There are so many! Bottega Veneta has quickly become the 'It' label at the forefront of the industry, and I have very quickly fallen in love with everything New Bottega. I really appreciate it when designers take a step outside of the box, which is exactly what Daniel Lee has done since being appointed as the brand's creative director.
I also really love The Row, for their timeless and classic pieces that can be worn for years to come.
What are the must-have that you would suggest anyone own?
HH: An investment bag – think Chanel or Hermès. A beautiful luxury handbag can be the key to elevating any outfit.
What are your favorite trends at the moment?
See Also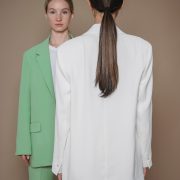 HH: There are so many new trends currently circulating, which I think has been hugely impacted by the worldwide COVID pandemic. Matching tracksuit sets have been my go-to daily outfit whilst working from home during the lockdown.
Otherwise, you will often find me in an oversized blazer, paired back with a chunky sneaker (my current favorites are the WARDROBE.NYC x Adidas Yung-1 sneakers) or a chunky combat boot (my current favorites are the Zipped Boot I by The Row).
I have formed a love-hate relationship with the 'Dad' style sandals. At first sight, it was a definite NO, but the more pieces that I source in the Chanel 'Dad' Sandal, the more I fall in love with them (and need a pair for myself!).
Influencers worldwide, such as Claire Rose Cliteur (@clairerose), are already obsessed with The Find Studio and do not hesitate to solicit Hanna to fulfill their fashion needs.
GET IN TOUCH WITH HANNA
Instagram – @thefindstudio
WhatsApp – +61 406 729 556
Email – contact@thefindstudio.com
WeChat – @thefindstudio