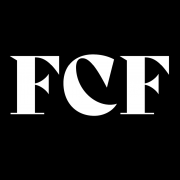 "You can't waste even a day subscribing to what someone thinks you can do versus knowing what you can do".
Words from an eternal optimist and visionary powerhouse. This level of creative cultivation is something that occurs very seldom in a lifetime. Described as a "beautiful soul of great wisdom and a genius designer" by his peers, Virgil Abloh's impact, imprint, and inspiration to the fashion world is incalculable at best. Characterized as "Hype beast culture meets the luxury world", Virgil viewed clothing as "totems of identity". Much of his identity can be seen in the story he has told with his curation of style throughout his illuminating career.
Born in 1980 in Illinois to Ghanaian parents, Virgil grew up in the suburbs of Chicago and attended school at the University of Wisconsin Madison where he obtained a bachelor's degree in civil engineering. Virgil went on to study architecture at the Illinois Institute of Technology where he obtained a master's degree. Virgil's mother was a seamstress who taught him her trade. Even at a young age, Virgil believed in the power of art. At the age of 22, Virgil met Kanye West. The two connected in a synergetic soulful way. They shared a love of vast creativity the world needed to see.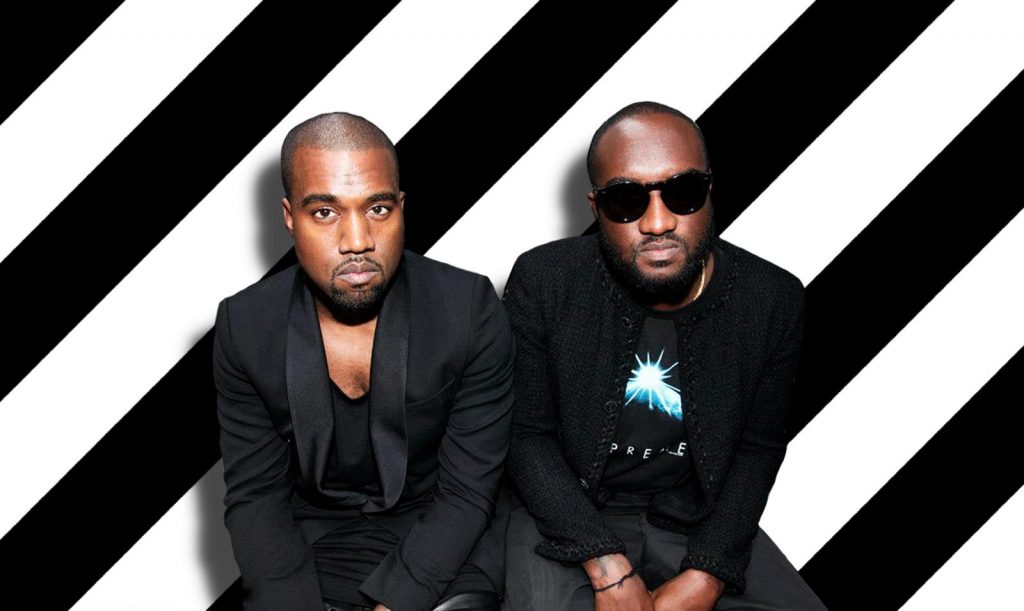 In 2009, Kanye and Virgil interned at Fendi making only $500 monthly. They began to hone in on learning every facet of the fashion house and the business which served as the foundation for their conglomerate to come. This same year, Virgil joined the creative team for Kanye's sneaker collaboration with Louis Vuitton and went viral on account of his conversation piece ensemble during Paris Fashion week.  In 2010, Virgil became the creative director of Donda; a "creative incubator" cultivated by Kanye. At Donda, Virgil aided Kanye in bringing his creative ideas to fruition. From this incubator birthed Been Trill, a DJ collective. From this collective, in 2012 came the Pyrex Vision brand. The origin of the brand was intended to be a clothing art project of sorts. This brand evolved into the ever-popular OFF-White brand in 2013 which included a partnership between Virgil and the New Guards Group. The OFF- White brand manifested into one of Virgil's most significant fashion and style career staples.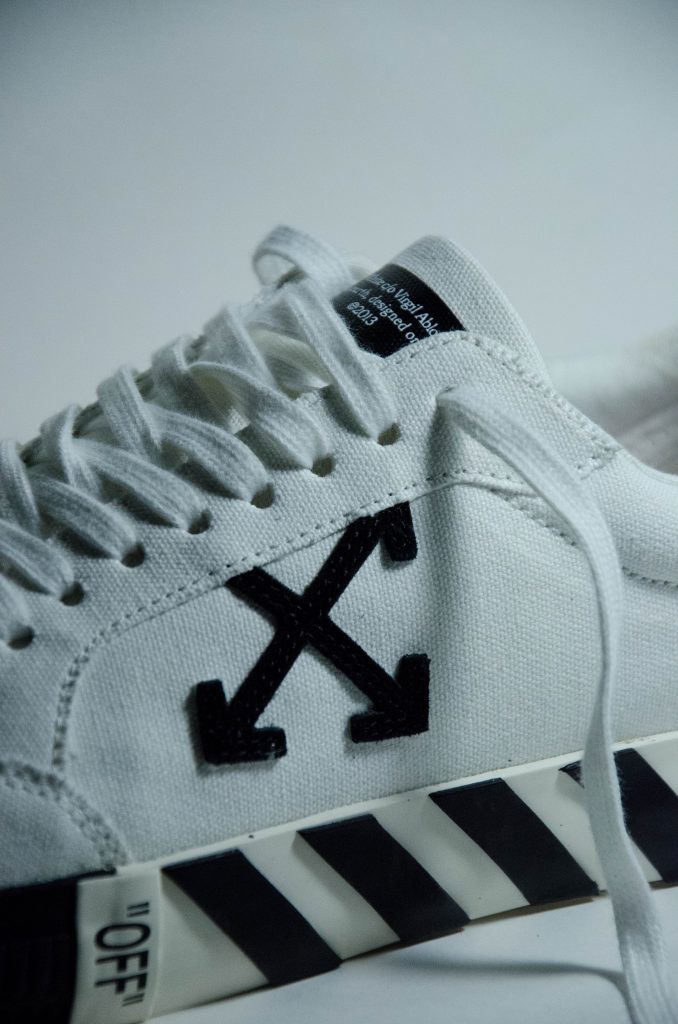 Virgil was adamant about not characterizing OFF -White as a streetwear brand. He considered his brand a designer brand just like any there before it. He wanted OFF- White to hold the same "esteem and emotion" that other notable designer brands had attained. As a derivative, came his decision to bring his brand's runway shows to Paris. Virgil then applied for (and became a 2015 finalist) for the LVMH prize for young designers.
The OFF-White brand birthed Virgil's style philosophy for which he referred to as "cheat codes' ' and "trails of information". These concepts included the idea that one can make an existing design, alter it slightly, and in turn, it will be considered new.
The beacon of collaborations arrived in 2017 when Nike and Virgil curated an elite sneaker collection together. The collaboration included ten of Nikes signature sneakers deconstructed to include the Virgil touch. In 2018, dreams became actualized as the messiah of opportunities presented itself in the form of the artistic director position at Louis Vuitton.
Virgil's first Louis Vuitton Show was "Wizard of Oz" inspired and served as the emergence of a new era for the brand. The symbolism of the "yellow brick road" is reflective of Virgil's very own creative journey and ascendance into the abyss of fashion and fantasy personified. Virgil forged a new route to a path in an industry that had long traveled the same old roads. His refreshing and innovative take on the Louis Vuitton brand and all of his creative endeavors solidified him as one of Time Magazine's most influential people the same year that he embarked on the LVMH journey.
Ever the workaholic, Virgil secured a rigorous schedule and a work ethic that rivaled even the very best and busiest. Virgil spent much of his time between Paris and Chicago. Ever creative, he never missed an opportunity to spread his artistic genius to the likes of his peers and all who were blessed to indulge.
Virgil could be seen moonlighting as a DJ and even as an occasional furniture designer.
Virgil engaged directly with his followers and audience via social media. He thrived in the connections and correspondence with those on the ground floor of the culture. Virgil's perspective was to address the consumers directly as opposed to first addressing what he called the establishment. Virgil believed when one addresses the consumer, the establishment will soon follow. This perspective proved to be the perfect blueprint to a successful creative career as not only did Virgil organically grow his audience and social media presence to approximately 6.5 million, but he was also able to establish himself as by far one of the most influential creative beings of the past decade.
Virgil was an advocate for the voiceless and immensely passionate about the injustices that have long plagued the black community. Virgil was a champion of fostering community and believed that by doing so one could manifest and bring into fruition their success and that success of others. As a response to the marginalization he witnessed in 2020, Virgil raised 1 million dollars and created the Post–Modern Scholarship fund which was formulated to uplift black students in the fashion industry. Virgil's impactful "Figures to Speech" exhibit at the Museum of Contemporary Art in Chicago was well received with the captivating impressions for which it was intended.
Referring to himself as a "maker" as opposed to a designer, Virgil ushered in a new era of fashion and culture each time he climbed the ladder of style success. Virgil sincerely believed his art, like that of so many others, would inspire future generations of creatives. He made it a point to provide his cultivated "cheat codes" to the masses and up-and-coming creatives who sought to launch their own brands successfully. Virgil's lens as it pertains to art was "object Vs. environment". When speaking on his perspective as it relates to art and education, he stated that the object should not be the focal point of one's artistic expression but the environment should be. When we focus on the environment and its ambiance, this ambiance becomes key as it is reflective of all that said art could be.
In July 2021, LVMH took a majority stake in the OFF- White brand. This catapulted Virgil into the new role of the most powerful black executive of the most powerful global luxury conglomerate. The new position provided Abloh with the opportunity to launch new brands, work with the 75 plus brands under the LVMH umbrella, in addition, to expanding the realm of possibilities beyond the typical facets of fashion. If the pinnacle of success was a person, it would be Virgil Abloh.
The fashion bridge builder of the past and present fashion worlds, a cultural hero, innovative beyond measure, incalculably captivating, Virgil Abloh is the blueprint for creatives who dare to dream and make the journey to cultivate one's vision.
Virgil passed away at the age of 41 on November 28th, 2021, due to complications from rare cancer called cardiac angiosarcoma. Fashion industry figures and fans alike showed their devotion and immense love for Abloh in their outpouring of grief upon his passing. 
Virgil is survived by his wife, Shannon Abloh, his children Lowe and Grey Abloh, his parents and sister Edwina Abloh.
"Everything I do is for the 17-year-old version of myself" Virgil once stated. Every version of Virgil Abloh has proven to be a visionary personified. Every emerging and existing talent in the fashion industry will remain in eternal gratitude to him for his contributions. The imprint Virgil has left on the fashion and world as a whole is forever sewn into the fabrics of our hearts.