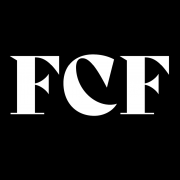 The impact of black creatives on the fashion industry is incalculable, to say the least. A vast majority of fashion's most coveted trends both past and present can be greatly attributed to black culture, black designers, black curators and black tastemakers. During the current "racial reckoning" (as some would categorize it) there have been necessary calls to action to rectify the demarginalization of Black Americans. As a direct correlation, we have also witnessed a shift in fashion culture as it relates to the acknowledgment of the contribution of black creativity and innovation to the world of fashion. In continuing with the newfound tradition of giving one their "flowers" while they can still smell them; here is a list of emergent "fashion flowers" more than deserving of their sunshine. These are seven Black Fashion Brands everyone should know!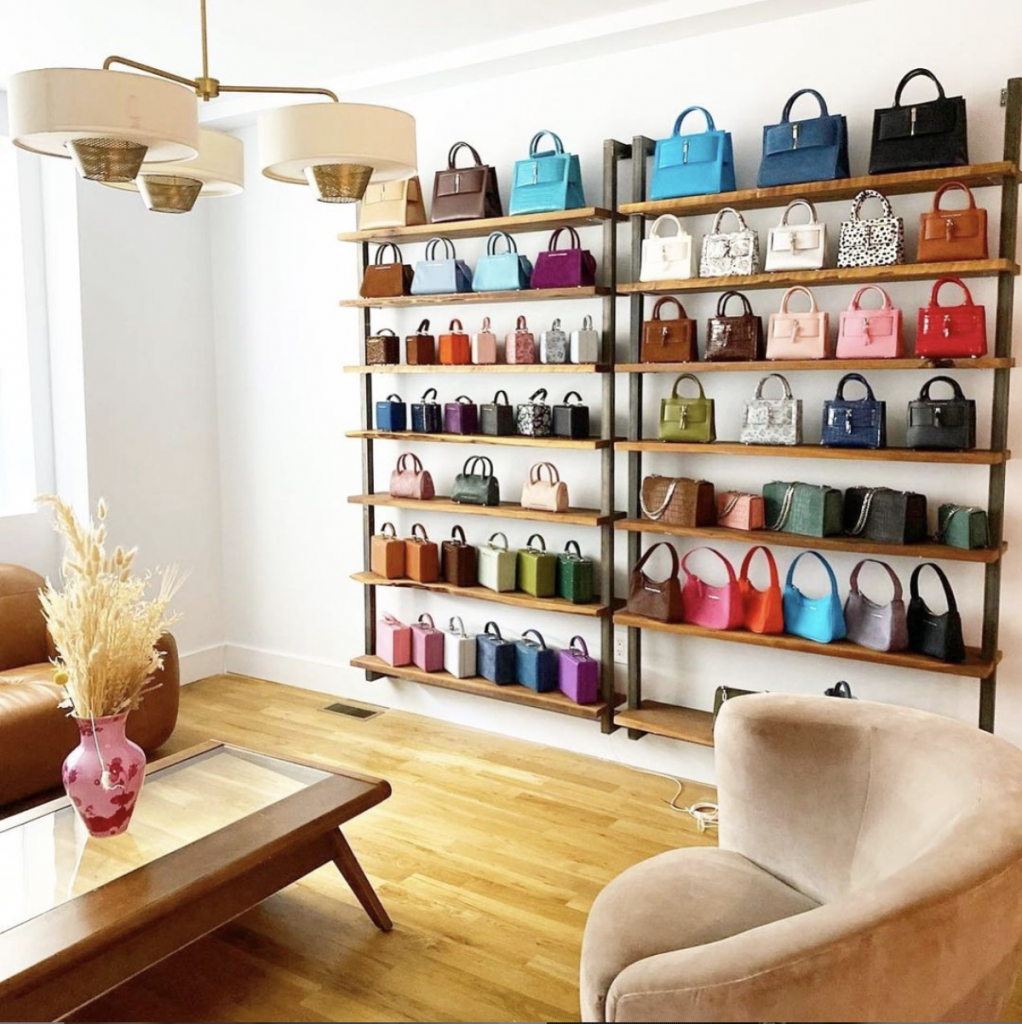 Brooklyn Born and blessed with the gift of handbag design, Brandon Blackwood launched his first collection of luxury handbags lovingly named after his best friends and loved ones in 2015. The first collection; comprised of just four significant pieces lead to the current collection of over 100 carefully crafted mini trunks, totes and other amazing accessories that are now worn by the world and top tier celebrities alike. The allure of Brandon's bags stems from the ability of the bags to make you feel luxurious, red carpet ready as well as equipped for a casual every day "slay" with friends.  Bold, beautiful and certainly breathtaking prints, patterns and skins are the Brandon Blackwood vibe. The luxury is majorly cruelty-free with vegan leather at the forefront of the majority of bags. The most notable piece in The Brandon Blackwood collection to date is one of the significant sentiments that so simply and strongly reflect the feeling of our current racial climate. The ESR tote which adorns the front of the bag with the words "End Systemic Racism" has become so coveted that they are known to sell out within minutes. All of Brandon's pieces have followed suit in that new drops and collections often do not last past the first hour they are released. Brandon's empire is surely emergent and ever-growing as you can find a BB bag in a multitude of boutiques and exclusive collections in Saks. The next official collection date has not been released however, hints of a fabulous fall collection have been mentioned via Instagram. Be sure to tap in before the next release as you will not be disappointed! You can view the Brandon Blackwood collection and all of its splendor at BrandonBlackwood.com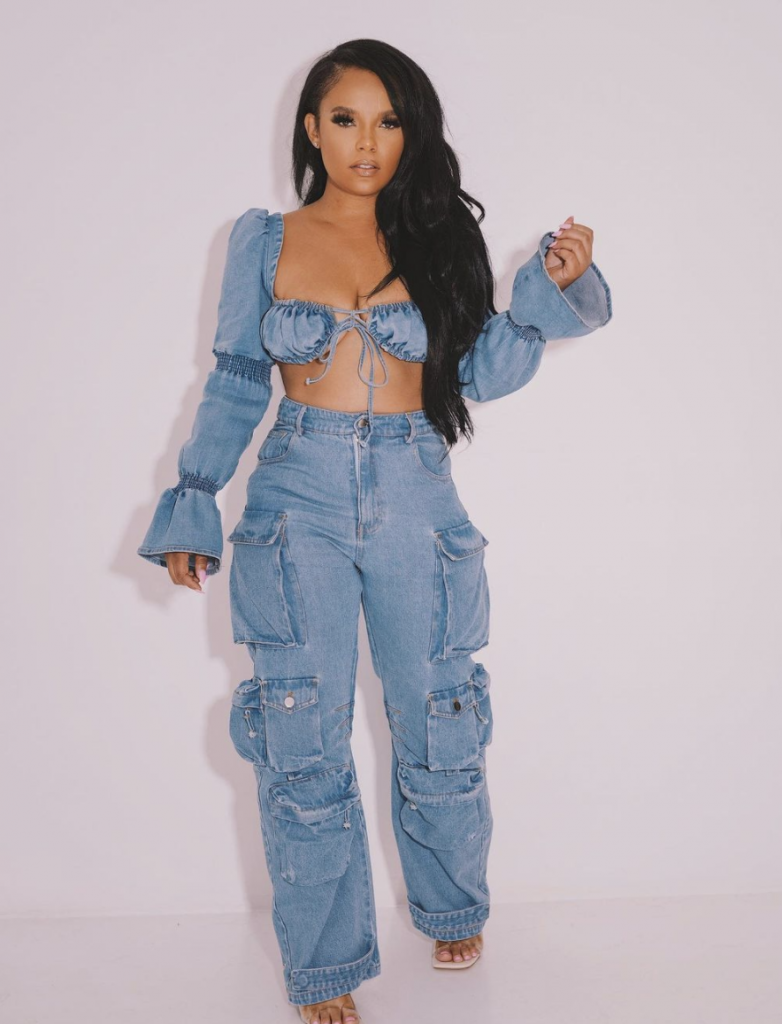 Fashion House curator and phenomenal Forbes named millionaire mogul Nichole Lynel is the woman behind a fashion brand that speaks to the souls of the fashion-forward boss babe who owns their sexuality and sustains their substance. With a myriad of collections equipt for every glamorous and go-getter occasion, these vibrant pieces make a statement while also providing a chic casual appeal. Nichole Lynel's collection includes but is not limited to: Luxury denim dresses for every mood, rompers, jackets that turn heads and special collections that turn a decadent day into an alluring night. Nichole has recently expanded her brand to incorporate signature handbags and Opulent pieces like the Glory Rhinestone jacket that is worthy of all the awe it provides. The Nichole Lynel brand is an excellent extension of the woman who cultivated it. Relatable yet rare, a true "girly girl" in pursuit of her dreams while inspiring others to chase their own. You can catch the vibe and enter the world of Nicole Lynel via ShopNicholeLynel.com.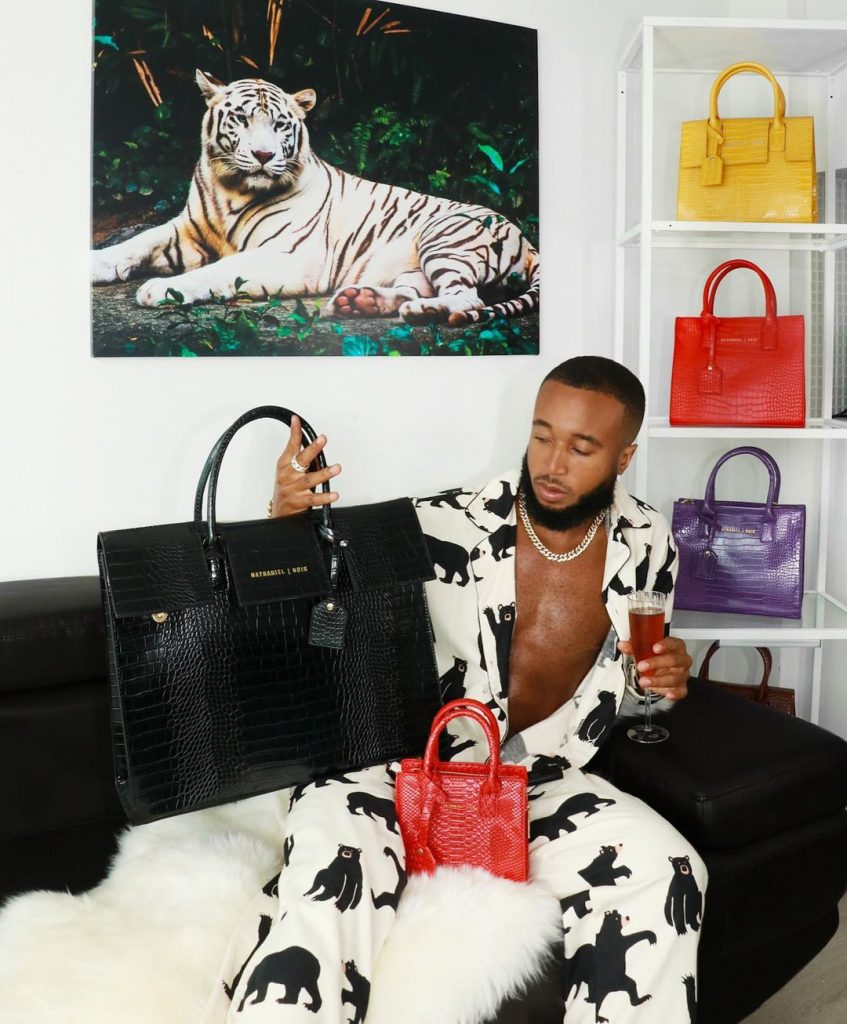 Handbag and fur curator Nathaniel Noir brings the very essence of Black Opulence to the masses with his Noir X collection. Adorned with cruelty-free vegan Croc and python skins and the very best of craftsmanship, the Noir handbags are a conversation piece at first glance. Ranging from mini's to luggage sized, these must-have bags are sure to upgrade any ensemble and are reminiscent of the most celebrated designer handbags in the world's most renowned fashion houses. Handbags aren't all that draw one into the Noir brand. Noir's unisex vegan custom fur jackets are show stoppers in their own right. Ranging from crop cuts to classic long lengths, the custom paneling and high-quality construction are worthy of wear. If you enjoy feeling like a millionaire without having to spend a million dollars, indulge in Noir X via noir-x.com.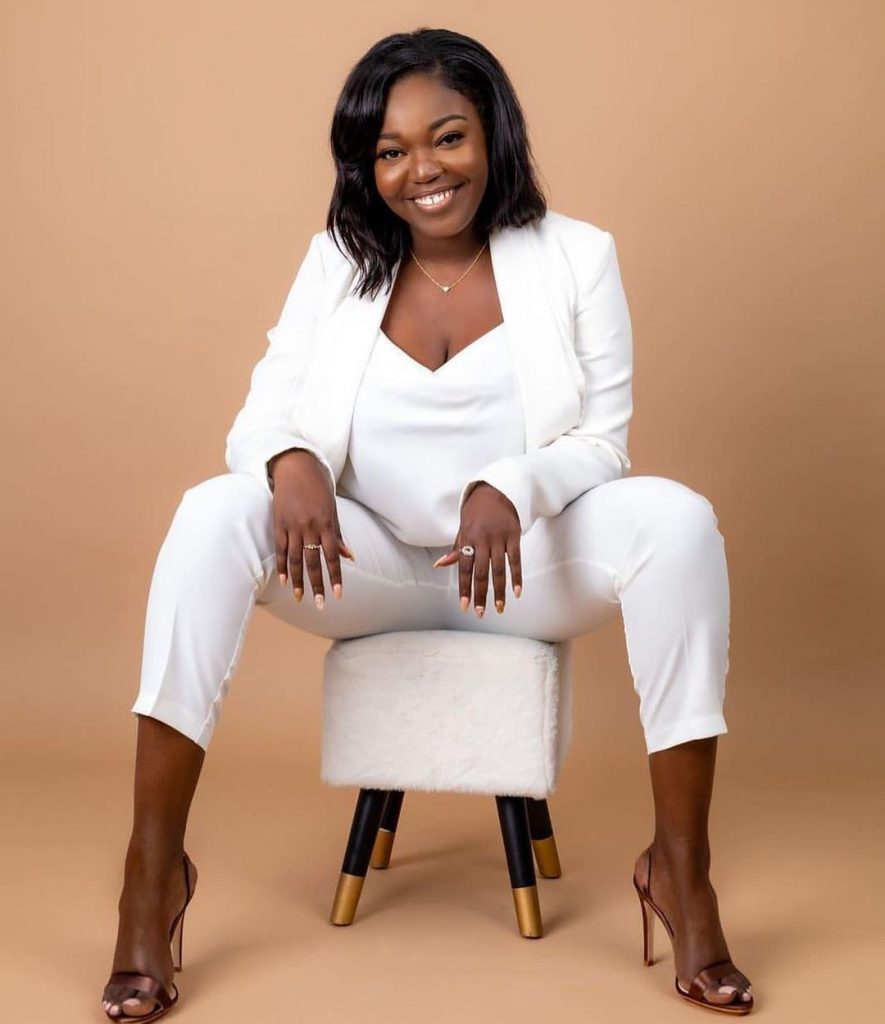 Sultry yet simplistically chic, the Salone Monet shoe brand is rooted in the beauty of melanin in all its many radiant shades. The Salone Monet shoe is the picture of sophistication and can accompany a variety of ensembles from black tie to a political powwow. The signature nude colors are representative of shades that are often overlooked and left out when nude products are developed for the masses. Founder Salone Monet sought to build a brand of color inclusion in the form of sophisticated shoes after a career in digital creation for the federal government opened her eyes to the deficit of color equality amongst nude shoe options. Salone soon mastered shoemaking in Brooklyn and launched the Salone Monet collection of shoes which include the JoJo formal flat, the classic Anita pump and the signature strappy Sable shoe. The Salone Monet brand views its shoes through the lens of a wardrobe staple enhancement, a trend immune investment and the most flattering of sustainable silk. If you're seeking a shoe that represents your unique shade of melanin while providing more wear than most, seek out Salone Monet via SaloneMonet.com.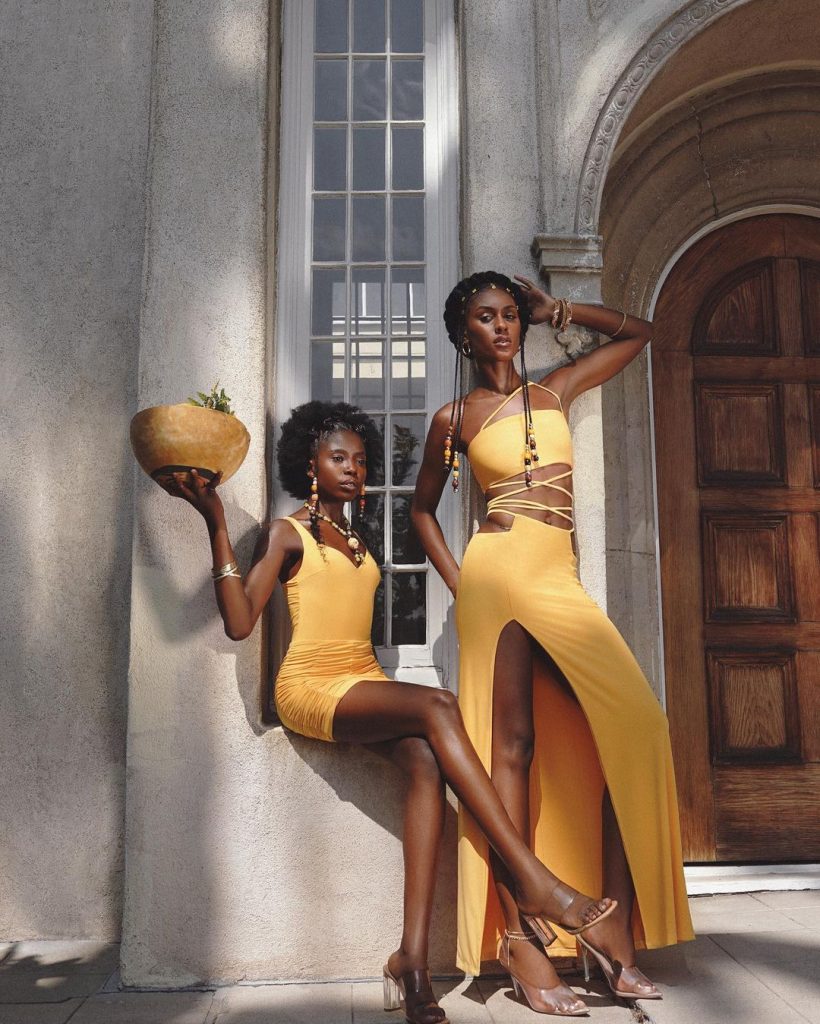 Celebrating the beauty of black women while reinforcing inclusivity, transparency and authenticity, founder Mariama Diallo cultivated the Sincerely Ria brand under the guise of boldness is beauty. The Sincerely Ria brand empowers women with vibrant colors and collections inspired by African Goddesses representing ultimate femininity and strength. Their latest collection celebrates the very opposite of what society's typical beauty standards are supposed to be. Sincerely Ria celebrates the comfort of beauty by choice as opposed to conforming to what others consider beauty to be. Comfortable, colorful and commanding in presence, Sincerely Ria is certainly worth seeing. Find the latest collection via SincerelyRia.com.
See Also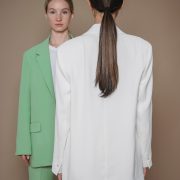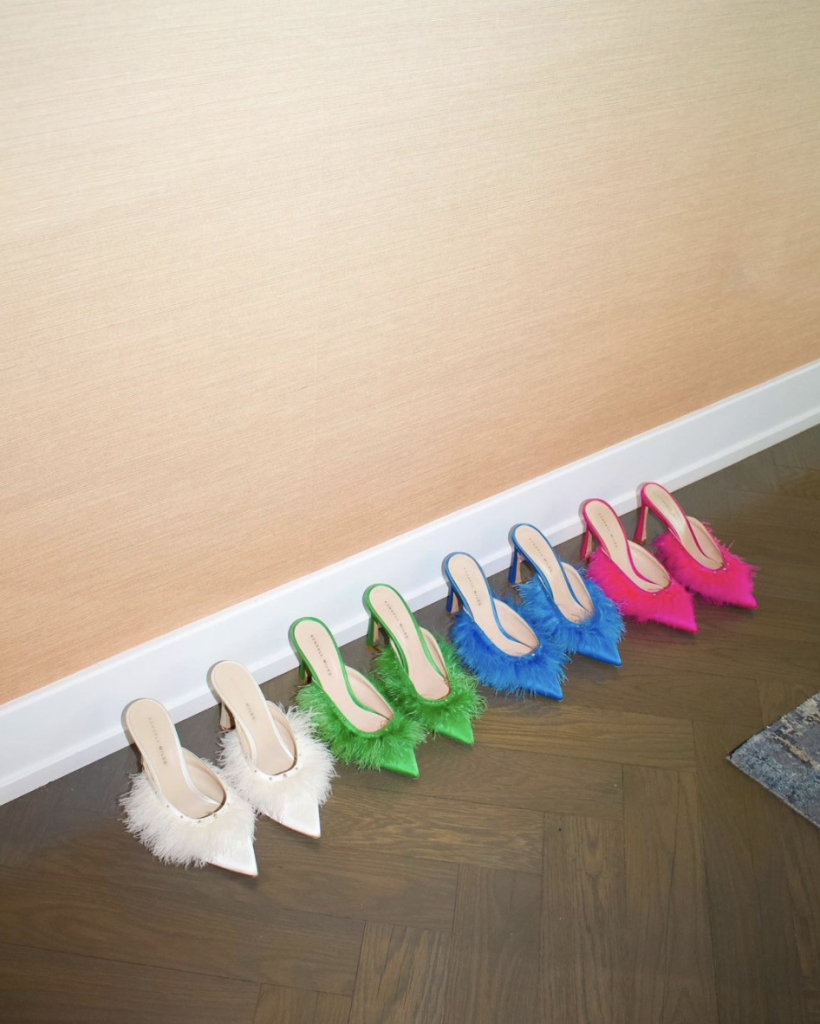 Making a statement is what Kendall Miles will always do with her brand of opulent footwear. Exotic furs, feathers and skins are accompanied by the best hardware is that you will receive when you invest in a Kendall Miles shoe. Handcrafted and sourced from Italy, the quality is felt and seen in each and every piece. Decadence doesn't equal monolithic as there is truly something for everyone and almost every occasion. Boot, mules, strappy's and fury flats are just the tip of the iceberg for the Kendall Miles finds. The decadence and attention to detail in each shoe is a fashion lover's dream. A Kendall Miles shoe is a worthy investment to any wardrobe and certainly one that screams "fashion is life" at every turn. Log on to kendallmiles.com for more!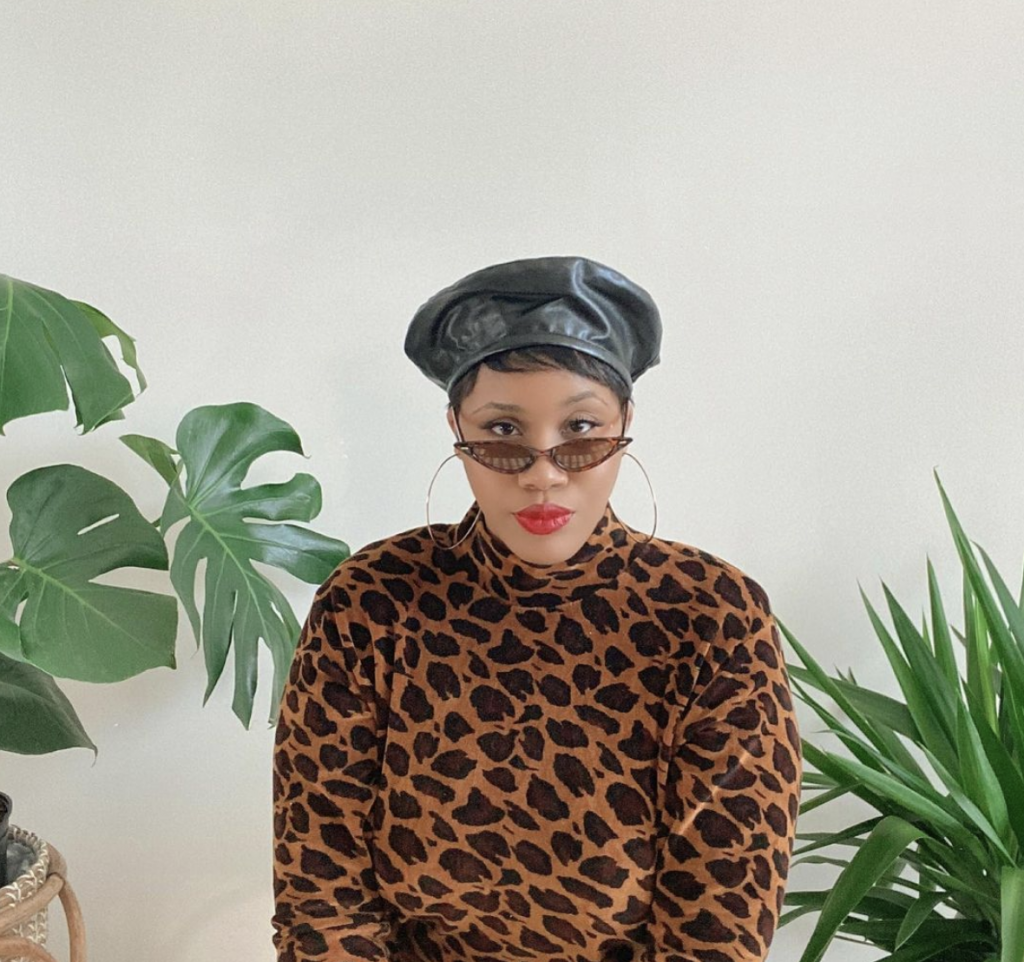 Vintage appreciation is at an all-time high these days however, OG fashion fanatics have known the true treasure that is vintage fashion. Repurposing pre-loved clothing is not only a great way to save your coins but a way to reinvent your wardrobe for each and every fashion phase that may arise. The Cru Look brand brings vivacious vintage pieces to the everyday consumer. The Cru Look lends itself to those in search of a striking statement piece while channeling nostalgic style rooted in the 80s and 90s aesthetic. The Cru Look's fearless pieces will allow you to pay homage to iconic eras in fashion while making a current style statement. CRU, the acronym for "Cool-Retro-Urban" truly describes the brand at its core. The Cru Look's sitcom and movie-inspired pieces lend themselves to the uniqueness of a timeless brand that shines effortlessly in the modern fashion world. You can get your hands on classic curated pieces at TheCruLook.com.