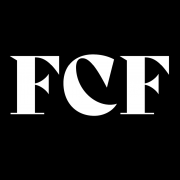 Fashion has become boring. There is no way to get around how absurdly stale the once vibrant industry, which had birthed true innovators such as Cristobal Balenciaga, Hussein Chalayan, and Rei Kawakubo, has become. Thanks to its cyclical and self-referential nature, fashion has come to a point over the last few years where it appears there is nothing new or engaging left to say with the medium. Iconic figures, films, paintings, the work of actual groundbreaking designers, and every other notable piece of culture all slink lazily down runways each season in a multi-year snail-trail of public consciousness, before finding themselves recycled again once the ever-spinning wheel of trend forecasting decides a new generation has yet to consume these aesthetics.
However, fashion as an art form has not been exhausted of true creative expression just yet. Whether it is the stale approaches taught in design schools or a simple lack of effort in response to the instant gratification the internet grants, I am not sure, but I feel confident that the issue is with the designers, rather than inherent to fashion and garment design. The work of one brand in particular highlights the fact that potential for generative creativity still exists in fashion, engaging with and addressing specifically the medium of fashion and clothing in their work in a nuanced way that has become increasingly rare with each passing season. Note that I am not claiming any one brand to be a "savior" of the industry, nor do I believe this to be the sole example of contemporary innovation in fashion. I simply intend to make a case study of one example for what I view as genuine creative expression in fashion.
Atlanta/New York-based menswear label Bstroy defines themselves and their work as communications from the future, or "A Time After Now" as they phrase it. The label produces a range of garments and accessories, from printed graphic t-shirts and hoodies to high concept cut-and-sew pieces and leather goods. What truly stood out to me as fresh and innovative from the brand was several of the cut-and-sew garments, which feel as if they were designed from an industrial design or consumer product design approach. That is to say, these pieces come across as designed with chiefly function in mind. Bstroy approaches the functionality of garments in a similar manner to industrial or consumer goods, but not in the typically utilitarian way. The conceptual aspect of the garments is indeed furthered by a focus on functionality, rather than lost to appeal to mainstream sensibilities.
Follow Kevin on Instagram @wehavecutethings