Developed in 2012 and updated in 2016, L'Oréal came forward with their sustainability scheme. The scheme includes 25 topics grouped into 6 groups which hold the most importance to the group and its stakeholders. Now the brand has elevated that by announcing their sustainability program titled "L'Oréal For the Future, Because our Planet is Worth it," which initiates the brands new set of goals for 2030. Global Brand President of L'Oréal Delphine Viguier-Hovasse declared, "Now is the time to reconcile innovation, sustainability and progress, to make shift to a circular economy and to reduce the impact of our products."
The French beauty brand stated on their website that they "will now embrace the ambitious mission of reducing its carbon footprint by 50% per finished product." They also announced that they will "contribute 10 million Euros to environmental projects whose beneficiaries are communities of women around the world." The ambitious plans has many goals L'Oréal plans on achieving such as optimising packaging to accelerate the shift to a circular economy which they plan on doing by reducing the weight of the products, using 100% recycled plastic, embodying change for their famous Elvive hair products and engaging consumers. By 2030 the brand hopes to reduce 20% in intensity the quantity of packaging and reach 100% in the use of recycled or biobased plastic. Consumer wise, L'Oréal Paris plans on joining the LOOP initiative and will take part in a project which will enable consumers to return their packaging to the brand so it can be cleaned, refilled and reused.
The brand also takes the initiative further by changing the formulars of their products to be more sustainable just like their packaging. Their website calls this "same products with more eco-friendly formulas." The products will be improved by upgrading the biodegradability of their formulas and reducing their water footprint. Two examples of this would include the Elvive Full Resist Power Mask and Men Expert Shaving Barber Club Crème de Rasage which both have levels of biodegradability exceeding a fantastic 94%. L'Oréal is also developing formulas that need less water to be rinsed and beauty routines that require less rinsing steps such as 2-in-1 products or non-rinse treatments.
Their mission statement also included statistics such as 76% of the PET plastic being made of recycled plastic, 100% of L'Oréal's renewable and mineral raw materials being sustainably sourced by 2030 and a 50% cut in CO2 emissions per product by 2030 compared to 2016. The brand also names two more goals on their mission statement such as producing beauty respectful of the environment and investing in environmental projects through programs that empower women. The brand also boasts another impressive statistic by declaring that "between 2005 and 2020, L'Oréal Paris factories and distribution centres have reduced CO2 emissions by 82%, water consumption by 44%, and waste generation by 35%." Viguier-Hovasse declared at the end of their statement, "We are not starting from scratch. There is still much work to be done but we will remain strong in our resolve to make a difference and play our part in this race against climate change. L'Oréal Paris has a significant role to play being the number one beauty brand of the world, it gives us the power and the duty to make positive changes."
See Also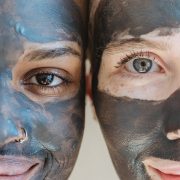 Despite ambitions to make their products more sustainable, the brand is still refusing to abandon animal testing completely. Bar the Vegan range, L'Oréal still tests on animals and continues to pretend otherwise. Even though the brand has stated that they stopped testing on animals over 30 years ago even before it became law, L'Oreal Paris is not certified cruelty free or completely vegan by any organisations and still continues to sell their products at markets where animal testing is still the norm such as China or Japan. The brand has also been accused of poor enviornmetal reporting, abuse of human and workers' right, irresponsible marketing and controversial technologies. L'Oreal also lobbied against the 2003 ban on animal testing in the EU and continues to push back on it. This unfortunately shows the insincerity of their mission statements and makes their word very unreliable because it did not take long to find information that states the opposite of what they are said to be doing.
Although all our hopes are that L'Oreal actually sticks to their mission statement, their statements must be taken with a pinch of salt because until the brand completely abandons animal testing they will never be sustainable. It is hypocritical to preach about sustainability by changing plastics used for their products while killing animals under the same breath all for the sake of makeup.