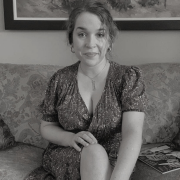 Julia Dolinish
Julia Dolinish is the owner of her own business, Julia…
As the world makes another turn around the sun, fashion lovers everywhere are looking forward to seeing what new trends the fashion and beauty world has in store for them this year. Everyone wants to be on the frontlines of a trend, especially with how fast social media pushes the trend cycles in fashion.
According to Pinterest, a big trend set to take over in 2022 is PEARLCORE. Now what is pearl core you may ask? Think a heavenly iridescent dream where classic (but could feel a bit stuffy) pearls make a comeback and are everywhere! From home decor to weddings to nail art this traditional accessory gets an update for the modern age.
Editor's Pick
Trend Alert
It seems the world is our oyster in 2022! Pinterest trend prediction comes from a sizable increase in searches with the word "pearl". The biggest growth was seen in the search for "pearl necklace men", a nod to the growth in acceptance of male jewelry and beauty aesthetics. Growing by 7 times the amount of searches the year earlier, one can hope we start to see more guys embracing pearls (think Harry Styles-esque) and more shops offering gender-neutral or masculine styles of jewelry.
Another search term that trended on Pinterest was "pearl gown" which saw a 3x growth. Barbie Ferreira's 1920s Met Gala dress from 2021 is hopefully a preview of the gorgeous pearl-encrusted gowns to come! "Pearl ring simple" and "pearl themed party" doubled in searches and "pearl wedding decorations" saw a growth of 185% on Pinterest.
Instagram and Tiktok are seeing the pearl trend also! Some highlights on Instagram are pearl veil wedding, baroque pearl necklace, and Tahitian pearl jewelry. Tiktok saw searches like pearl nails, pearl jewelry, pearls on hair, and "pearl necklace Vivienne Westwood"; the latter noting specifically trending pieces.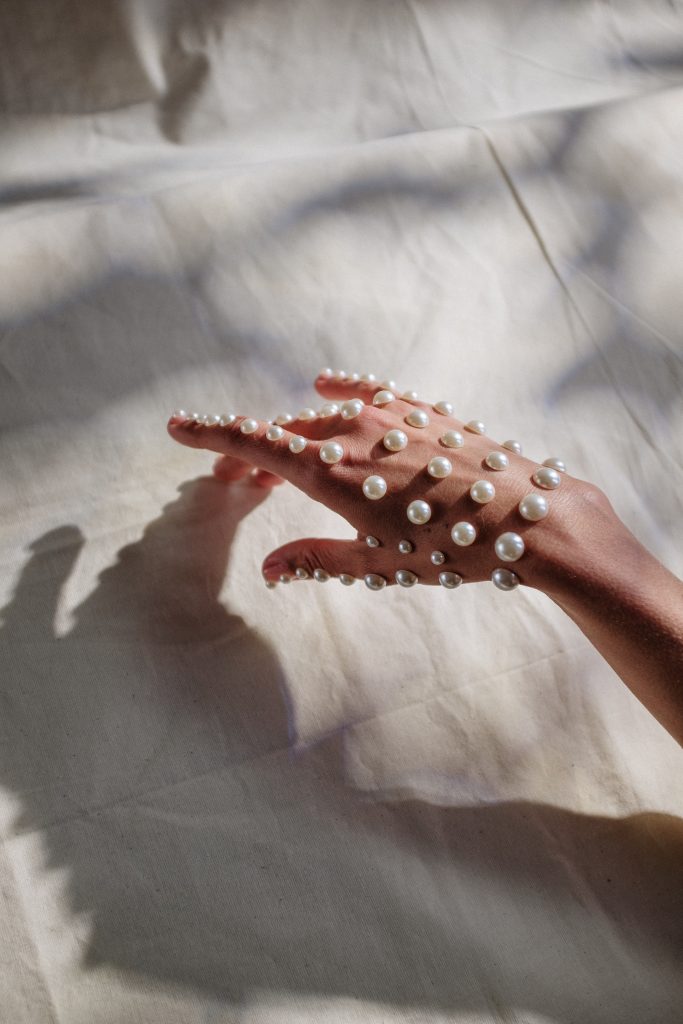 If you've been paying attention at all to fashion for about the last 2 years – you will have seen pearls slowly inching their way back to the mainstream. Just last summer, baroque (non-spherical) pearl chokers blew up, sometimes mixed half with colorful beads playing into the bright y2k jewelry look. Pearls have also shown up in the puffy headband revival we've seen these past few years. Baroque styles have also been appearing in earring trends, giving the traditional studs a new ethereal feel. While preppy styles have also been back on the trend cycle, creator Deni Todorovič says "pearls don't have to be preppy!" and recommends using them to elevate your outfit, and add texture to your look.
How to Style Pearls
If you are still struggling to imagine how not to see pearls as a stuffy old lady accessory, take inspiration from the references pearls are drawing on themselves! Pearlcore seems to be an offshoot of royal core (which grew around the time of the Bridgerton debut), cottagecore (which ruled 2020), and dark academia (another huge aesthetic of the past few years). Pearls call back to an old-world, old-money feel which can fit right in with that dark academia, secret society, and upper-crust styling. In the same vein, if you are called to a brighter preppy look, like tennis skirts and sweater vests, pearls fit right in! Pearls are a traditional accessory getting an update for the new age. It's making the old new again in true fashion cycle nature. Reaching for pearls shows the culture's desire to add a bit of class and elegance to an overall more casual public in the midst of our current state of affairs. Think of the at-home fashion shows of lockdown – if we are sitting at home, why not throw on some fancy jewelry to feel a bit better?
Now if you are like me, this trend has already grabbed a hold of your accessory cabinet. Baroque pearl drop earrings were on my Christmas 2020 wishlist, I bought a little pearl pinky ring this summer to add to the chunky enamel rings, and now I found myself buying a pearl headband just last week! The effortlessly chic, but still subtle and feminine glow of pearls has me in its bejeweled clutches!
If you have not hopped on the pearl train yet, here are some ways to take part in this fun trend. Go to the thrift store, or local vintage store and look at their jewelry sections. You may find some pieces there that you could use or upcycle into whatever you can imagine! Both real and faux strands of pearls and 1980s pearl earrings seem to be plentiful at many thrift stores.
Deni Todorovič's video gives easy ways to add pearls to your outfit.
See Also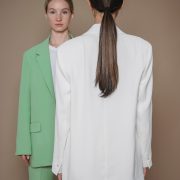 Take a strand of pearls and wrap it around into a belt
Add pearls to your classic jeans and a tee look to elevate the vibe
Find a bag with pearl detailing
Find pearl encrusted sandals and add some pearl earrings to your beach coverup for an effortlessly chic summer look
Get Started
Pearls are accessories, so the easiest way to get into the trend is to find a pearl version of accessories you already like. Think pearl hair pins/ clips, pearl headbands, a simple pearl bracelet, or pearl hoops. You can also venture into pearl cosmetics with stick-on pearls for nails and makeup!
Home decor may also be a great place to add this iridescent gem. Look for pearlescent floor tiles or pearl-toned wall paint for a major makeover! If you aren't ready to commit to that level of pearl core – try a pearl frame, pearl beaded throw pillows, or a pearl serving tray.
Now if you want pearls to be a part of a party, wedding or not, your options feel endless! A pearl-themed party would make for great photo ops, so faux pearl necklaces as party favors are a fun way to let everyone join in! There are also pearl balloons, pearl table settings, pearl wedding invites, and pearl cake decor! If you can imagine it, there is probably a way to make it pearl core.
If you are a brand and want in on the fun of this fancy af trend, incorporate it into your socials! Whether it's a flat lays in socials, showing how to style pearls, offering pearl party decor, or giving tips on how to bring the luxe pearl to feel into their homes – incorporate the trend and your business on socials.
Fashion is always cyclical – the old becomes new and the new becomes old. Pearls are a gorgeous and versatile gem, that don't need to be too expensive and can give your life a bit of elegance and class. These aren't your grandma's pearls!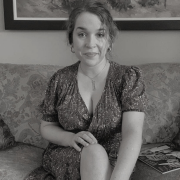 Julia Dolinish
Julia Dolinish is the owner of her own business, Julia Anne Virtual Assistance, and specializes in social media content, and copywriting. Her interests include fashion, beauty, and lifestyles of twenty-somethings.