It is probably a universal experience to go shopping and find clothes that just do not fit the way they should. Fast fashion samples are quite specific and can make it difficult to find clothes for those who do not fit into the small bracket that they are produced for. Although many would say that shops only have jeans for tall women, finding clothes that fit when you are taller than 5'8'' is nearly impossible.
If this sounds like your problem, meet Allta- a brand tailored just for those who got blessed with a height of 5'10'' or above.
We got in touch with the founder, Emma Stewart, to discuss her brand that she launched with her husband Colin, at the Henley Royal Regatta in July of 2018. Since then, Emma and her brand have been present at major British sporting events. They have recently become an online retailer due to the ongoing pandemic.
Emma is 6 feet tall and has worked in the creative industries in the past which do not require a specific uniform as hers was simply a t-shirt and jeans. On her website she has stressed the difficulty of finding the right jacket as a tall girl, therefore that is what Allta specializes in- office-style blazers and blouses which are perfectly tailored to suit a taller silhouette. The blazers and blouses are mature and look professional even when in turquoise or bright pink.
Allta's look is smart and polished and well, British.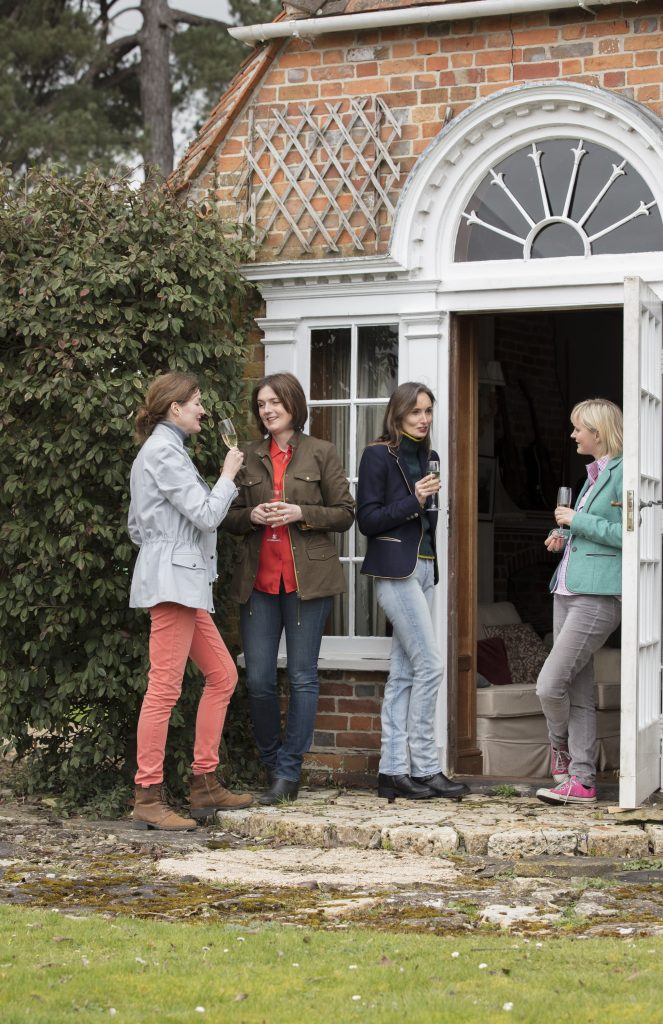 Your brand is called Allta. What or who inspired the name?
Emma Stewart: I wanted to move away from including the word 'tall' overtly in the brand name. I was inspired by a Scottish interiors company called Anta, when I read that they took 'Anta' from the word 'tartan' written out back to back: tartantartantartantartan.
I realised I could do the same with the word 'tall': talltalltalltalltalltall. It also tied in neatly with the fact that the Italian and Spanish word for tall (when describing a feminine noun) is 'alta', so that worked well with my idea."
Your brand is very British in its look, is it inspired by certain people or places?
E.S. I wouldn't say that the Allta brand is inspired by particular people or places. I am simply producing the clothes that I like to wear, which I would describe as classics. The wool blazer, the cotton gingham shirts and the broderie blouse are definitely pieces I would describe as timeless classics and never really go out of fashion. I tend to look at the things that are missing from my wardrobe and create a tall girl version of whatever that is.
You mentioned on your website that you live in Oxfordshire. Does your location inspire your brand look or help with creativity?

E.S. The people in our village tend to be the kind of people I am targeting: they have good jobs and often need to be smart for work, but also enjoy walking in the lovely countryside around us. I think Allta clothing is designed to appeal to both of those aspects of life, so it is the people more than nature around me that inspire the collection.
Do you have a specific target audience within the tall women bracket? (age etc.)

E.S. As I mentioned earlier, I am creating the kind of clothing that I want to wear so my target customer is very much like me in terms of age, body shape and purchasing power. I have found that my customers tend to be more mature than the average high street shopper, but the clothing is probably more expensive than the average high street brand, so that is not surprising.
See Also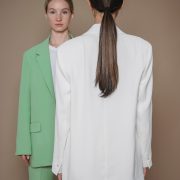 As a tall girl myself, I've always struggled with finding trousers or dresses that would be long enough. Do you ever see yourself expanding your business and selling trousers and dresses as well?

E.S. I would love to include trousers and dresses in the Allta collection. I struggle with trouser lengths and the positioning of the waist on most dresses, so that is definitely something I am conscious of and want to address. But we are a small start-up and it costs several thousand pounds to develop and produce just one item of clothing, once you've gone through the design, sampling and production stages. We need to sell a few more jackets before we can move onto the next idea.
Allta's tall blazers are made from 100% Shetland wool whereas the tall jackets are made from 100% cotton twill, all-natural and made in London with not a trace of polyester in sight.
I've read that you like to use natural fabrics where possible. Was this choice made concerning the durability of clothes or simply ethics?

E.S. Mostly it's an ethical decision. Like many people, I have recently become more aware of the damage that plastics do to our environment, both from the production point of view and the disposal/biodegradability aspect. This made me want to move away from using synthetic fibres such as polyester in my clothing. I also think natural fibres look good and tend to wear well and keep their shape. Regarding durability, I have used lining fabric for the jackets that does contain a small amount of synthetic fibre (the fabric contains 25% polyamide) because that does make the fabric more durable. Whilst I want to avoid plastics and synthetics as much as possible, I thought customers would be disappointed to buy a blazer for £250 and find the lining wearing out within a year or so.
What are your hopes for the future of your brand?

E.S. I would like to see reach more people and see more consumers connect with the ethics of what Allta is trying to do. A lot of consumers are now saying they disapprove of the disposable nature of the textile industry and the waste that fashion creates. However, when it comes to paying a bit extra for more ethically produced garments, they are less enthusiastic! But I don't want to lecture people. With Allta, I want to provide classic and sustainable clothing that people can wear and get pleasure from year after year.

Lastly, is there a certain message that you are trying to get across through your clothes?

E.S. I would like people who wear Allta clothes to enjoy wearing a good quality garment that fits their tall frames and long limbs. Much of the tall clothing available from high street names and the more popular online retailers are mass-produced in China from synthetic fibres and not designed to last. I am taking a conscious stand against that type of production and would like to produce garments that are designed and made with care and to last. 'Quality never goes out of style' is one of our slogans and I like to think that Allta garments live up to that claim.