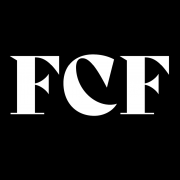 Meet Megha Rao, a young fashion entrepreneur who created a successful fashion label. Here is Holichic, your new favorite South Asian inspired label.
FCF: Can you introduce yourself and your brand?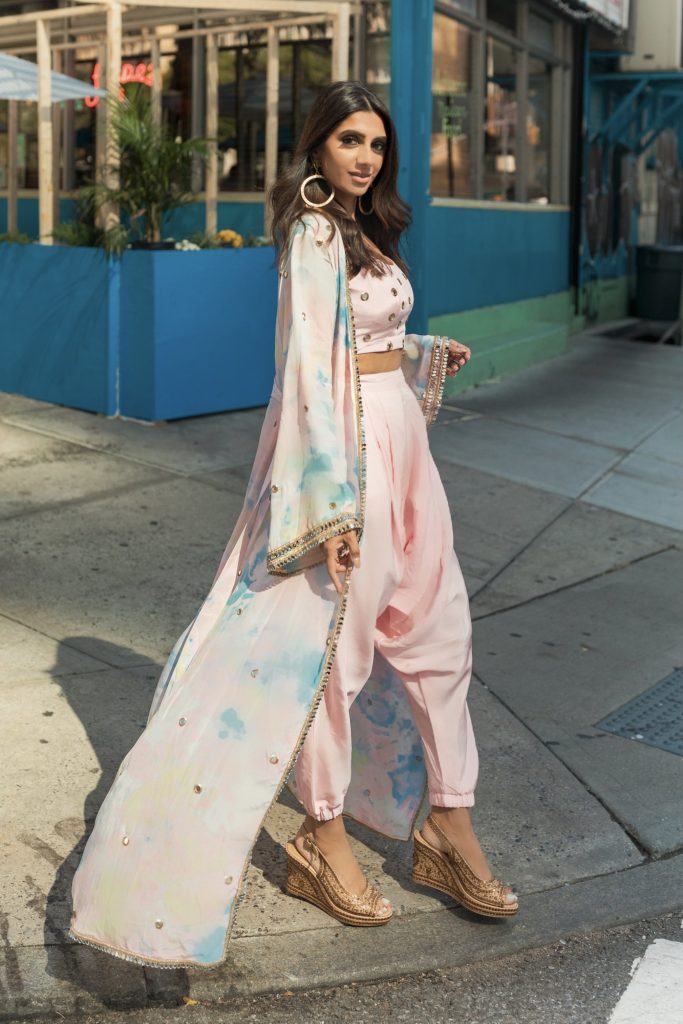 Megha Rao: My name is Megha Rao and I am the Founder & Designer of holiCHIC, a fusion fashion label that represents a thoughtful movement of designing garments for quality, versatility and longevity. Our goal is to offer a tasteful Indo-Western fashion experience, leaving you feeling empowered and proud of your dual identities. I launched my fashion label in 2015, however, my whole life has been leading up to holiCHIC.
As the daughter of Indian immigrants, born and raised in NYC, I often found myself inspired by both of my unique Eastern and Western worlds.
While I lived in NYC, I'd spend summers in Mumbai with my grandmother. Year after year, summer after summer, I began falling in love….with the culture, the food, the people, the magic, the fashion. My grandmother would take her to the market to find fabrics, trinkets, accessories, bindis, you name, all of which sparked my initial love and interest in South Asian fashion. Faced with a love for American fashion, and the love of South Asian culture, eventually I was inspired to create my own brand that filled the gap that my wardrobe was missing.
Eventually, I began curating unique looks for myself. Pulling pieces from my western wardrobes and complimenting them with the trinkets my grandmother gave me. From here, the concept of holiCHIC was born. The connection and fuse of Eastern and Western wardrobes, tastefully representing the modern South Asian woman.
Did you always dream of being an entrepreneur?
MR: Growing up I'd often find myself being a team leader, joining committees, dance groups… I enjoyed influencing others and seeing ideas come to fruition! I didn't always dream of being an entrepreneur but I was always an 'idea person so I think the notion was always inside me.
What made you take the leap into starting holiCHIC?
MR: I noticed a void. South Asian women (including myself) were always struggling to find relatable, trendy, affordable Indian clothing in the USA that merged both worlds we were living in. Normally we'd have to travel all the way to India to find clothing that had the South Asian influence we were looking for! Growing up, I would pull pieces from my Eastern wardrobe with trinkets from my Western wardrobe to merge those worlds. So after noticing the void me and many other South Asian women were facing, I decided I wanted to create a brand that would offer women the option to shop closer to home and create designs that represented their South Asian-American identities.
When you are creating a new piece, how does the process work? Where are your inspirations coming from?
MR: Traditionally we'd design 2-3 collections a year but we've been testing more "drops" or mini collections throughout the year allowing us to create a broader range of designs. This means I'm constantly creating! I draw inspiration from everywhere really. Sometimes by spending time in NYC, stimulated by the street style and everything around me … I also take a lot of inspiration from travel. The ability to experience fashion from all around the globe inspires me to think differently when it comes to what I want to wear, or what I think people are missing in their wardrobes. I also look to see what's missing in my own closet – things I can't find in a store – that's where the idea of holiCHIC started and it still inspires me to this day.
How do you manage order as everything is custom made?
MR: I have an incredible team who helps streamline and manage our open orders. It's kind of like project management!
Clothing isn't one size fits all or even three sizes fits all. So it's important for us to ensure our clients wear pieces that are unique to them – made to measure, made to order. Our customers know that what they're getting is specific to their fit, so they're familiar with the process and most of them understand "good things take time!'
Did you have a hard time getting recognition from non-south-asian customers?
MR: Yes, but the power of social media is making this challenge more manageable. Luckily, we have such a strong, supportive social media following that has helped us grow and reach those South-Asian markets that under other circumstances would be harder to achieve.
It's a small world and mostly everyone I know (South Asian or not) has attended an Indian wedding or event at least once, and all are looking for something perfect for the occasion. So we're finding a lot of customers are turning to Instagram to figure out and draw some inspiration on what to wear.
It's also important to note that I want women of all backgrounds, nationalities and ethnicities to experience South Asian fashion and celebrate our vibrant culture. Just because these designs have South Asian influence and were drawn from the need to bridge the gap between a lot of South Asian women's dual identities, it does not mean that we're exclusively for South Asian women. We encourage women from other backgrounds to appreciate and celebrate the vibrant fashion that comes with our vibrant cultures. Our garments are a true fuse of East andWest allowing for everyone to recognize and wear our designs.
How did you find balance between tradition and modernity?
MR: My upbringing was a major driving factor. I created this brand as an extension and celebration of my South Asian & American identities. Growing up, I struggled to bridge the gap between both my dynamic cultures, so this void was the driving force behind the creation of holiCHIC. It is meant to represent who I am on the inside through the outside. I am both South Asian and American. I am both traditional and modern. This brand fuses everything that I am and everything that I'm looking for a fusion fashion.
What has been your biggest struggle as a designer?
MR: I'd say the biggest struggle I've had to deal with is balancing it all.
As an up-and-coming designer, I have spent the first six years of holiCHIC balancing a full-time corporate job during the day and building my brand at night all while raising two kids – both of which are under the age 8. These parts definitely made it challenging for me to reach my milestones and goals for holiCHIC on the timeline that I hoped for, but I'm grateful because my corporate job taught me the core business skills I needed to run a business. Now, after 6 years of balancing it all I was finally able to leave my corporate role and I've been working on holiCHIC full-time for just under two months!
What is coming next?
MR: As you know, our Spring / Summer '21 collection has two drops; the first one went live in April and our second drop is going live in just a few days. We are also looking to expand our loungewear collection later this year, and would love to see our clothes in some mainstream retail stores in the future!