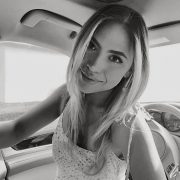 The year 2020 brought an unexpected global health crisis that changed the very way we approach everyday life. A year later, we still can't make a grocery run without the use of a mask. The ripple effects of the pandemic reached every corner of the world and every industry under the sun — fashion and haute couture were no exception. COVID-19 forced the fashion world to re-evaluate how runway shows should be conducted and to reconsider what factors truly mattered to consumers.
Last May, Vogue held a series of "Future of the Fashion Show" Zoom talks about bringing together a handful of fashion industry leaders to consider the direction of haute couture. Increasing lockdowns and regulations foreshadowed the likely possibility that physical shows would be few and far in between — if there were to be any at all. Designers were urged to move their collections to a virtual environment. Still, many within the industry worried that doing so would eliminate the human touch aspect that allowed artists to connect with their audiences in a meaningful way.
Olivier Rousteing, Balmain's creative director, argued that he did not consider the online realm to be "less emotional" and said fashion designers should instead take the opportunity to capitalize on the inclusivity that online shows could offer, especially in a world divided by the COVID-19 pandemic. While a physical show would be limited by what could realistically be achieved at a venue with existing technology, an integrated online debut will provide us the opportunity to push the limits between fact and fiction. Rousteing mentioned that showcasing in the online realm will offer designers the chance to collaborate with digital artists to create "spectacular digital realities."
In this regard, a major designer to watch is Alber Elbaz, former creative director of fashion-powerhouse Lanvin, who launched AZ Factory on Tuesday at 8 p.m. CET. It was Elbaz's hope to use this brand to redefine the expectations within the fashion industry by promoting the modernization of the runway show process, advocating for greater inclusivity — with sizes running from XXS to 4XL — and heralding the use of sustainable fabrics. The fabric used in his recent collection is a nylon microfiber that yields superior softness and stretch and is meant to be as affordable as possible by industry standards. The one-of-a-kind material was manufactured in collaboration with European yarn lab Nylstar with the added benefit of having little environmental impact. This superhero ingredient gives Elbaz's pieces the nifty superpower to hug each individual woman's body in all the right places so that each garment feels as if it were custom-made just for them.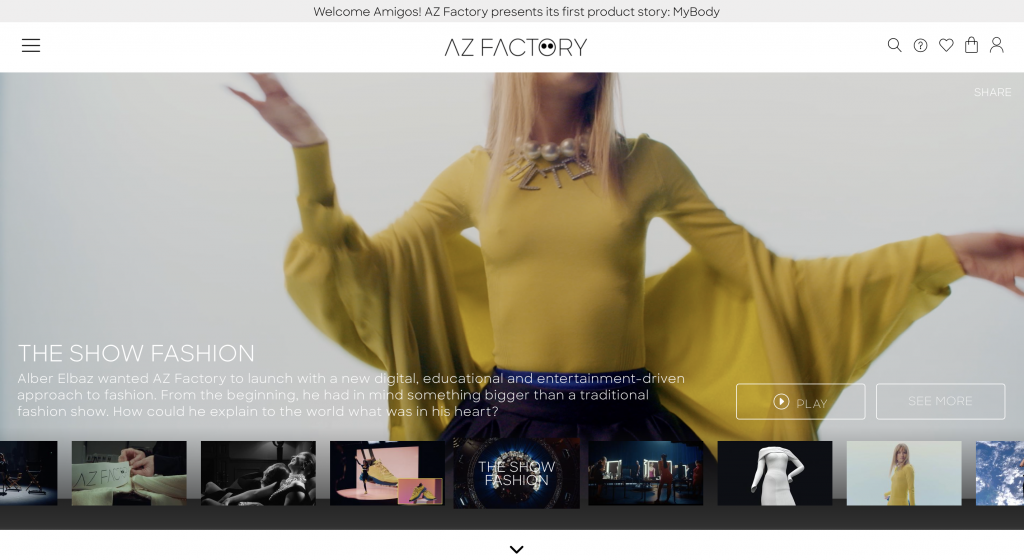 A self-described hypochondriac, Elbaz elected to implement the digital landscape rather than a physical venue to reveal his comeback collection. The designs for AZ Factory were debuted via a fashion TV segment produced by Elbaz's team, which he described as "fashion meets Netflix," and are supposed to be multi-functional. In a world dictated by pandemic guidelines, consumers want versatility and functionality in their clothing. AZ Factory's debut line pays tribute to women and is composed of garments that fit in just as easily at an elegant dinner as in a yoga studio. "You can be AZ lazy or AZ crazy," Elbaz chimed, "What couture stands for is experimentation and individuality, and I think that's what the project stands for." True to character, he arranged the various loosely knit sitcom-story segments to highlight the featured women as the stars, rather than have the focus be solely on the clothes.
The current state of things should urge designers to continue to explore innovative ways to display their collections in the online realm in a manner that will allow them to remain loyal to their existing brand image. They must also adapt their creations to reflect audience sentiment rather than simply producing pieces for social media marketing; otherwise, they risk losing paying customers. Elbaz's return to the industry should be regarded as a success. After all, his dedication to inclusivity — shown in the manner in which he made it his mission to make every woman feel like the most beautiful in the room — was rivaled only by his unique and genius exhibition. Hopefully, his approach will serve as a case study to other brand teams on how to use technology and foster connections with remote clientele amid the pandemic.
Picture by Murai .hr.