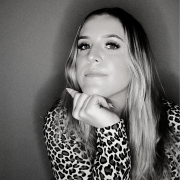 You have likely stumbled upon Instagram stories and YouTube videos of beauty bloggers and influencers reviewing their morning and nighttime skincare routines and have thought to yourself, "Is it really necessary to have two different skincare routines?" To make a long story short, the answer is yes.
Prepping your skin for the day and treating it before bed are two completely different ball games. During the day your skin should be equipped to deal with nasty environmental stressors (mask-ne anyone?!), while nighttime is for repairing and healing.
Let's dive into exactly what products you should be incorporating into your routine and when you should use them:
Morning
Your morning skincare routine is all about going into defense mode. You are preparing your skin for battle, so to speak. Think about it: during the day your skin is exposed to dirt, oil, makeup, sun rays, pollution… you name it. You should be opting for products that prime and protect.
Cleanser – Giving yourself a morning rinse is perfect for cleaning off any excess product that may have endured from the night before. Ideally, you should go for a more gentle product like micellar water or soft foam. You want to cleanse the skin without stripping it of all the good stuff. We recommend the La Roche-Posay Micellar Water Ultra for sensitive skin — it's easy on your skin and your wallet! 
Serum – Your next step should be a serum. What type of serum you ask? Well, that depends on your skin type whether it be oily, dry, or a combination. You may want to go for a Vitamin C serum, like the Drunk Elephant C-Firma Day Serum, or something with Hyaluronic Acid, like the CeraVe  Hyaluronic Acid Serum. You may even want to layer multiple serums into your skincare — just research when each formulation type should fit into your scheduled routine. Your skin is a worthwhile investment and is definitely a category you should explore to discover what works best for you! 
Moisturizer – Once your serum is fully absorbed, it's time to move on to moisturizer. When it comes to daytime moisturizer, you want to go with a product that is lightweight and melts into the skin. A gel moisturizer is likely to do the trick! The Farmacy Daily Greens is perfect for daytime use. 
SPF – This step is not optional! Rain or shine, you need to start using a daily SPF.  When you shield your skin from harmful UV rays and pollutants it slows down the aging process and keeps your skin looking fresh for longer. Not to mention, this slight addition is crucial to helping prevent skin cancer! Supergoop! Unseen Sunscreen is definitely a go-to. It's oil-free, weightless, scentless and can actually be used as a makeup primer. You'll be thanking us later.
Night
Does anyone else absolutely love doing their skincare at night? It's the perfect way to relax before getting into bed and winding down for the night. While morning skincare is about protection, nighttime skincare is about rejuvenating and treating. You may not realize it, but your skin goes into repair overdrive while you're asleep. You should be choosing products that aid the mending process.
Makeup Removal – If you wore makeup during the day, you should be removing it ASAP. After all, it always feels amazing to get all your makeup off at the end of the day. We suggest picking up some makeup-removing oil or balm as opposed to makeup wipes since the latter can be harsh on your skin. Not to mention, disposing of a daily dose of wipes isn't exactly environmentally friendly. Farmacy's Green Clean is a cult favorite. 
Cleanser – We don't know who needs to hear this, but merely removing your makeup is not enough! You might want to cleanse a second time just to be sure you don't have any remaining residue. You can use the same cleanser you used in the morning. Your mind would be blown if you could see just how much dirt and grime sticks to your face even after you've removed your makeup.
Toner – This is where preference comes in. Not everyone needs a toner but if you do this would be when to use it. Toners can balance your skin, reduce redness, get rid of dead skin and prep your skin for the upcoming products. For something low-key, try the Heritage Rosewater Facial Toner.
See Also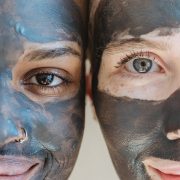 Exfoliating Treatment – We certainly don't suggest exfoliating every single night, but it is recommended to use an exfoliant 2-3 times per week for most skin types. This could be a mask, a scrub, or even a chemical exfoliant. The Ordinary Lactic Acid 10% + HA is a great option for any skin type — you'll totally notice a difference by morning. 
Repairing Treatment – When it isn't an exfoliating night, it should be a healing night. Boost recovery and repair by using a hydrating mask, acne treatment, or something for anti-aging. This part of your nighttime routine should be individually catered to your personal skincare goals.
Eye Cream – The skin under your eyes is extremely delicate and should be treated as such. Combat puffiness, under-eye bags and fine lines by gently patting on an eye cream before bed. Give The INKY List's Caffeine Eye Cream a try and let us know how you like it!
Moisturizer – Seal in all of your products with a nice, creamy moisturizer. You could reuse the one you used in your morning routine but you might want to pick up something a little heavier, with more intense hydration. We love First Aid Beauty's Ultra Repair Cream for some nighttime moisture. You can even mix it with some jojoba oil for an extra boost. 
Of course, everyone is different and we all have different skincare needs. We just wanted to share the basics! Hopefully, this gives you an idea of what direction you want to go in when it comes to differentiating between morning and nighttime routines.