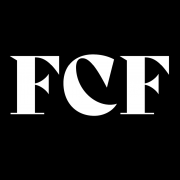 What do Under Armour, Cosabella, Casetify, and Tony Shirtmakers all have in common?
Masks. Since the WHO declared COVID-19 as a global public health emergency, mask mandates are now much more widespread and, therefore, have somewhat redefined modern fashion. This gives us all the more reason to build our collection — and you should too!
But first — where to find a mask that won't make me look like I just finished my shift in the hospital? We've got you covered. Here are some of our faves:
Courtyard LA
Courtyard LA provides masks with style, taste, and fun personality! These masks are created from a multitude of recycled fabrics, eco-friendly processes and chic designs. I personally adore their vintage set, made with vintage satin and lace-embedded elastic that is much more friendly to your skin, not to mention absolutely adorable!
Kenny Flowers
The leisure brand is creating masks that are both fashionable and charitable! For every mask bought from KF, a mask will be donated to someone in need in Bali. 100% of all proceeds from mask sales will also be donated to Direct Relief, a non-profit organization dedicated to delivering medical-grade protective gear to health organizations across the United States.
Tory Burch
Fashion brand Tory Burch is offering their masks at five for $35! Their most recent release consists of patterns that match their 2020 fall and winter collection — who doesn't love a matching set? Of course, our favorite part is their commitment to donate $10 from each purchase to the International Medical Corps, a foundation working to stop the spread of COVID-19 around the world, as well as the Tory Burch Foundation, an organization working to support female entrepreneurs and advance women's empowerment in the U.S. Girl power and COVID-19 relief? Honey, say less!
Lucky Brand
It's safe to say that Lucky Brand has been doing their fair share in mask production! The denim brand has collaborated with other brands and community partners to create a mass variety of fun masks for their customers — not to mention their offer of one free mask with any purchase!
See Also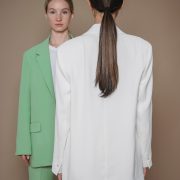 Christy Dawn
LA brand Christy Dawn has come out with The Sustainable Mask! These non-medical grade masks are sewn locally with 100% double-layered cotton, and are available in adult and child sizes. For every five-pack of Christy Dawn masks sold, a five-pack will be donated to people in need.
Anne Sophie Cochevelou
French costume designer Anne Sophie Cochevelou has taken masks to a whole new level. The designer has given masks a whole new meaning, stating that, placed directly below the eyes, known as the "windows to the soul," masks "bring new narratives to the face." Personally, I think this outlook on masks is wonderful — not to mention the stunning looks Cochevelou creates with her masks.
These examples don't even come close to covering all the brands offering masks right now, let alone what will be available in the future. Masks are in, and they are here to stay, so what are you waiting for? Get out there and start shopping! I may or not be ordering some Tory Burch masks… right now… ok, ignore me. Let's buy some masks!