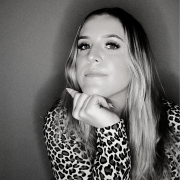 In the age of COVID-19, we are constantly talking about masks — how we should be wearing them to protect ourselves and others, trying to find cute ones to go with our outfits, the "mask-ne" breakouts…you get the idea. It is definitely important, but it can get exhausting! Let's take a break from talking about face masks to talk about better masks…beauty masks that is.
We can't forget to take some time for ourselves and our skin, especially now. Not only does using a skincare mask improve the wellbeing of your skin, it can improve your mood and your mental health. It's all about that moment of peace where you're totally focusing on taking care of yourself.
We have compiled a list of some of our favorite masks for any situation. Whether you are dealing with a breakout or you are just taking a day for yourself, there is a mask here for you!
FOR DRY OR DULL SKIN DAYS – GLAMGLOW THIRSTYMUD
Bring some life to your skin with GLAMGLOW's OG mask, THIRSTYMUD! You have probably heard of the brand, but did you know that this was the mask that started it all? In all fairness, it makes sense because it is a serious gamechanger. This treatment brings radiance to dull skin while providing dry or dehydrated skin with some much-needed moisture. However, you don't have to have dry skin to use THIRSTYMUD as oily and combination skin can really benefit from this treatment as well.
FOR MAKEUP PREP OR NO-MAKEUP DAYS – Versed Skin Photos Please Brightening Tightening Mask
This product gives your face an incredible glow that supplies you with the perfect surface to apply makeup. In fact, you might even want to skip makeup altogether — that is how good it works! The toning and exfoliating effects leave your skin feeling brighter, tighter, smoother and softer right away. This is a super affordable product as well, so you get a lot of value for what you pay!
FOR AN OVERNIGHT BOOST – Glow Recipe Watermelon Sleeping Mask
Sometimes we don't feel like waiting around for a mask to do its job before washing it off. That is where a sleep mask comes in. As soon as you begin to apply this Glow Recipe mask, you know you are in for a treat. Not only does it smell incredible, but the bouncy texture feels great before bed. This mask smooths, hydrates, soothes and boosts radiance — you will wake up with a glow like never before!
FOR WHEN YOU NEED A DEEP CLEANSE – Aztec Secret Healing Clay Mask
We have all had those days where your skin is just way too problematic. Introducing your new secret weapon for clogged pores, oily skin and cystic breakouts —he Aztec Secret Healing Clay Mask. It is 100% natural and gets the job done. It's a cult beauty favorite for a reason! This mask is intense, so definitely use it wisely and sparingly. Pro tip: add raw, organic apple cider vinegar into the mix for an upgrade.
FOR A MULTI-TASKING MOMENT – Tatcha Luminous Dewy Skin Sheet Mask
Many of us are on-the-go, even when we are staying at home. Whether you are getting some work done, cleaning up around the house, or cooking dinner, a sheet mask is a great way to prioritize yourself at the same time! The Tatcha Luminous Dewy Skin Sheet Mask is lightweight, refreshing, and great for all skin types. The mask provides your skin with antiaging superfoods such as green tea, rice, and algae. It is inspired by Japanese beauty treatments, so you know it is going to be effective!
FOR A SELF CARE DAY – Fresh Beauty Rose Face Mask
On those days where you just want to light some candles, relax in your robe and watch your favorite Netflix series, you must try this mask! The Fresh Beauty Rose Face Mask is made with real rose petals, making it smell amazing and giving you the complete luxury experience. The product itself soothes the skin and gives a gentle plumping effect that you will love. This mask is not only effective, but a total moodsetter.
When you are responsibly rocking your face mask at the grocery store or at your next nail appointment, look forward to the mask you get to treat yourself to when you get home! Which beauty mask are you looking forward to trying first?