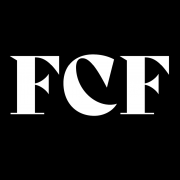 A Zoom call across a nine and half hour time difference allows me to meet the designer and brain behind new fashion brand, Jet Noire. Mya Noire sits smiling on the other end of the screen with a purple and white sewing machine behind her. It's telling of how personal this brand is and the work that goes into it.
Launched last month, Jet Noire is an exclusive, made-to-order clothing brand so exclusive that Mya and a single seamstress are all the team there is. Mya's brand is very much her own; she's hands-on and in control, which for a 21-year-old university student is impressive, to say the least.
From a young age, Mya made clothes for herself but never fully felt comfortable and confident to do the same for the masses. But when COVID-19 and quarantine protocols set in, Mya turned the endless time on her hands into the leap toward launching her brand. She decided to spend all her time from April to September practicing sewing, searching for fabrics, and pattern drawing on brown paper bags from the stores near to her.
"The paper bag is free, I'll practice with that. But now I actually use the real pattern paper, but that stuff is pretty pricey! I was literally practicing with a Sharpie marker on the brown paper bag until I got it. Because I can't imagine how much money I would've spent on the actual tag and actual paper, I would've played myself and so I'm glad that I did it with the brown paper bag", says Mya.
Mya describes fabric sourcing as "kinda like a treasure hunt" in Atlanta, where she lives. She now has her regular stops on the fabric trail where she delves in to learn everything about materials to get the best quality. There, amongst the yards of fabric, Mya may start with a fabric she feels will suit a pair of shorts, but as she spends time with the fabric, she may take a different direction.
With practice making perfect and months of trial and error, Jet Noire was born. The brand name is a play on words including the designer's name and French influence, a product of her study abroad in Paris.
As a single-member team, Mya gets to be hands-on and at the front of everything for the brand; a task that others may find difficult juggling, she finds it works for her. "I'm a control freak!", she laughs. Finding a seamstress took months and six failed attempts to find the perfect fit. Mya also credits her friends as surrogate team members whenever she needs an extra hand.
"My name is on this brand, it's my baby so I want to make sure that anybody who joins my team, even if they may not have the same love for it as I do, I want them to be cohesive and work well with me."
So far, Mya has launched two collections; Dijon, a pre-collection in April to set the tone for the brand, and Malo for the official first collection in September, both centering on a black and white color scheme with a single accent color for variation. The reason for the monochromatic theme is down to Mya's love of neutrals and how it resembles her own wardrobe. She feels that the simplicity of monochrome makes pieces truly versatile.
"I want the garments from Jet Noire to be your favorite pieces, I want you to run to them and want to wear them all the time. You can do so much when you have those basic colors, you can wear it with a jacket, long sleeve, you can mix and match and make them staple pieces in your wardrobe and that's what I want Jet Noire to be."
Mya's fashion inspiration comes primarily from luxury brands, naming Chanel, Dior, and Maison Margiela as some of her favorites. "When you're purchasing luxury goods, you're purchasing a story and that's what I'm trying to sell with Jet Noire, I want to sell you a story."
She also finds inspiration in the hustle of smaller brands such as Teanna Wiley's Twiley and Atira Lyons synonymous brand, "It's inspiring to see their journey, and to see like this is what they accomplished in this amount of time, so now I'm grinding every single day to see if I can accomplish it in a faster amount of time or if I can be on track to accomplish it in the way that they did."
The biggest challenge for Mya and Jet Noire so far has been launching during a global pandemic, which she wouldn't recommend to anyone yet still calls "a perfect storm" personally. Things got put into perspective as the pandemic changed the habitual course of life, and so Mya decided to dive into her brand headfirst. "The future is now, you really need to live in the moment and live for now…. There's no perfect time to start, so you just have to start and figure it out along the way."
When Mya launched, the brand had an interesting start. When the first order came in April, Mya found a message she never expected to see; "high risk of fraud". This then turned into having to check the validity of the order and needless to say, it was as it appeared.
"Honestly, I don't know if I'm super, super angry… no, I am super, super angry that you stole someone's information but I guess that's kind of a good thing because if you were willing to be locked up behind bars, stealing someone's card just to order some pieces from Jet Noire, like awful, terrible, you're a terrible person. But, thank you for doing all that."
After the memorable first 'order', Mya's brand picked up speed and since June she's been going steady.
2020 did not only bring a global pandemic, but one of the biggest movements; Black Lives Matter and as a Black woman, Mya could not ignore the importance of it. "I'm a Black woman and there's not a day that that's not part of my identity or who I am. So naturally, my brand would have to support and uplift black women. This brand was built on my back, it was built on a black woman's back."
Mya's support for women like her does not end at the point of launching fashion. In June, Jet Noire launched an initiative to allow customers the opportunity to donate to the brand's charity of choice as an option at checkout. At the moment, the brand is focusing on the "Black Women's Health Imperative", which is tackling issues Black women face in healthcare due to negligence and malpractice that is far too common towards the group in the United States, as well as aiding and training professionals in the healthcare system. Jet Noire matches the total sum of donations to double the amount raised for the charity. For a new small business, this is a big feat not commonly seen.
Along with her charitable efforts, Mya hopes to continue to pave the way for other small businesses as Jet Noire grows. One of her biggest goals is to own her own warehouse, where she will house her own manufacturer so she can see the brand's progress from start to finish and look after her workers.
Mya then wants to extend a hand to small designers who started similarly to her to then use Jet Noire's space to grow their brands. "Fashion is such an expensive game and it really keeps people out of the industry because of how hard it is to break into it, so I would love to give other small business owners who could be the next Chanel, who could be the next Dior the opportunity to come in and manufacture their items for a lower amount."
She goes on to express the importance of being a hand of support for others, "It's sad because when it's something that you love and that you're passionate about and you have the designs, the creativity and you're ready to work and then have to be kept out of the industry simply because of how much it costs to enter it."
See Also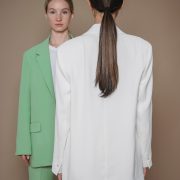 Mya hopes the fashion industry increases its transparency and opens its doors to the public more with information into how everything works, such as how manufacturing takes place. Mya says doors may be closed in the industry due to competitive nature, but there should be a way to relay information "without giving away [any] secret sauce."
She says it's discouraging that even in the US the effects of fashion manufacturing can be detrimental to the communities surrounding; residents deal with respiratory diseases, harsh dyes and chemicals, water pollution, and various asbestos around their homes. Mya only hopes that there is more accountability, sustainability, and respect towards workers, their families, and the communities around at large.
When asked what her hopes are for Jet Noire, Mya is looking toward big things in the near future. She hopes by April next year she reaches at least 1000 orders. She says this is ambitious but it could take only one person to change the pace through a tweet or post. She also hopes to build on the warehouse dream and bring it to life as soon as she can, creating a headquarters for Jet Noire.
"Jet Noire is real, it's here to stay and you're going to see that name everywhere."
Mya's Favourite Pieces:
The Char Dress: The dress to wear when "you want to have all eyes on you." Mya sees this piece as the perfect gown for any occasion, especially engagements, weddings, maternity shoots, and more. A Grecian inspired piece detailed with pleats and scalloping is unique and once it's gone, it's gone!
The Gia Bodysuit: The piece Mya's classmates are "tired of seeing". It's the piece that she will never give up and recommend to anyone. "I love being cute and comfortable, and the quality is just so good, so plush and soft. It's like you're being hugged when you wear it."