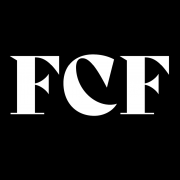 When "Crazy Rich Asians" was released in 2018 and while we were all lusting over Henry Golding, we couldn't avoid talking about the fashion of the film. The extravagance of outfits in every scene opened the eyes of audiences across the world to just how style orientated Asians are (apart from the Asians, we already knew who could kill it.) Whilst the movie centered on love and relationships, fashion definitely did not take a backseat and was a central focus of the film; Astrid's fashion forwardness, Rachel's makeover for the wedding, that RING. It couldn't be ignored.
Asian fashion and style are coming more into focus on an international scale and right now Chinese street style is leading the pack by making a major statement on Tik Tok. This new wave of videos has us all wanting to know the secret behind the amazing fashion flooding in China's main cities.
Videos of women and men alike strutting their way through the streets as if they belong on runways are inspiring fashion lovers worldwide. The footage became popular first on the Chinese alternative for Tik Tok, Douyin, and people have taken the initiative to share it on the international platform to share just how good Chinese street style is.
Not only is it through the clothes that are worn, but also the essence and energy that pours out of them. Each and every individual walks with confidence which all of us would want to emanate.
Tik Tok user, @shiryinyin, has dedicated her profile to the showcasing of Chinese Street Style in personal motivation.
"I've noticed the rise of K-POP, a lot more people are picking up on Asian culture and fashion," she said. "As a Chinese American, I wanted to share my side of the Asian culture as well."
Many Tik Tok accounts have now dedicated themselves to documenting Asian street style on a regular basis with rates of 100,000 views and even some with millions worth of views. It's safe to say that the videos have a good fan base.
The soundtrack to the trend has been K-Pop girl band, BLACKPINK's "How You Like That," as well as a sound under the name "Street Fashion Game" (actually called "Such A Wh***" by JVLA). But some videos have also started to branch out to the trending songs, giving them more traction by showing up on Tik Tok's "for you" feed; an algorithmic determination of videos based on previous likes and engagements.
Some individuals walking down the streets of China are influencers and therefore playing up to the camera is part of their daily job, however, others are oblivious (at least at first) to the fact that they are being filmed yet they walk with model behavior. The idea of being filmed in such a public way may sound foreign to other cities, but in China, it's not so.
@curioussydd, another user of Tik Tok with a dedication to Chinese street style explains that these displays of creativity are common now in the major cities. "Fashion videographers and photographers do this on a daily, other than showing up only for fashion week," she said.
See Also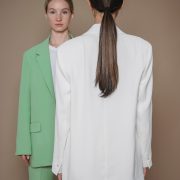 Outfits range from high street to designer pieces and from casual to dressed-to-the-nines looks, as well as traditional 'Hanfu' clothing reimagined for the modernity of today's social world. The Chinese streets are filled with such a broad range of fashion that everyone will find a style that fits their own as audiences watch the Tik Toks in awe.
"I think Chinese Street Style is unique in the sense that it's worn by normal people. It really shows that anyone can have style and that you shouldn't be afraid to wear what makes you comfortable," @shiryinyin said. "It's a sentiment that seems to be resonating with viewers.
The next question to ask is how the style that's strutting down the streets of China is impacting the rest of the fashion world, on Tik Tok that is. If you look at the four main fashion capitals, New York, London, Paris, and Milan, and add them into a hashtag followed by "street fashion," you'll start to see content emerging that tries to mimic that of Chinese Street Style, especially now during Fashion Month.
In addition, when searching "#chinesestreetfashion" on Tik Tok, a range of users are showcasing how they would dress if they were on the streets of China. Inspired users are also setting their content to the songs the Chinese street style trend works with.
It's safe to say the trend has carved itself a solid place on the social media app and the impact it's having is unmatched when it comes to fashion content. As Tik Tok lovers plead for more, the street style of China continues to deliver and the fashion lovers of the world are taking notes.