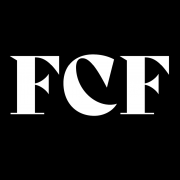 In 2015, the classy British retailer Selfridges launched its gender-neutral "Agender" collection in its century-old London outlet on Oxford street. A year later, Zara, the Spanish fashion giant, brought their "Ungendered" campaign to Stores in 96 countries. In collaboration with fellow Swedish label Eytys, H&M launched a gender-neutral collection last year which focused on chunky footwear and creating genderless silhouettes. With its extensive unisex range, the ASOS-backed brand Collusion, even pitches itself as entirely "designed by Gen-Z, for Gen-Z". Genderless clothing lines are on the rise and major mainstream retailers are seeking to be more inclusive by exploring clothing options outside the traditional gender binary. 
For an industry largely built on the idea of self-expression, blurring gender roles in fashion is nothing new. Wider societal discussions about gender and identity have long helped shape the fashion world and vice versa. Unisex clothes like Yves Saint Laurent's 1966 Le Smoking tuxedo for women or Jean Paul Gaultier's' 1985 skirt for men have been opposing social norms for quite some time. What's new, is the broader, consumer-driven, cultural conversation around gender and sexuality. As educational conversations surrounding non-binary identities become more accepted dining table topics, allowing arbitrary factors such as sex and gender to define what we should and shouldn't wear starts to seem a bit outdated. This change in societal norms is leading to a change in retail concepts. Genderless fashion is now moving from the runway and fashion editorials to the traditional fashion departments that have been segregated by gender for so long.
Rob Smith, the founder of the Phluid Project, the first gender-free store in New York, explains the paradigm shift with the ascent of Generation Z as an influential market force. Gen Z, the group born after 1997, and young millennials are calling for retailers to adjust time-tested gender ideals in fashion in the same way workplaces are trying to adjust parental leave times to the growing change in society's perception of gender roles. 78% of Gen Z consumers agree that gender doesn't define a person as much as it used to and that they are more comfortable identifying outside of their assigned gender roles. According to a study conducted by the Pew Research Center in 2018, 35% of people who fall under Gen Z know someone who identifies as non-binary or prefers gender-neutral pronouns. Furthermore, according to a J. Walter Thomspon study in 2016, 56% of Gen Z consumers already shop outside of their assigned gender section, ignoring the gender assigned to their clothes by retailers. With Gen Z boasting an estimated $143 billion worth of spending power, it is nearly unavoidable for brands to incorporate gender fluidity into their retail strategy, making it a long-term investment rather than a marketing trend. 
However, the fashion industry's approach to accommodating a feeling of gendered restriction experienced by both men and women can seem one-sided. Loose silhouettes, neutral colors, oversized basics. This is what a designer's classic attempt at a more inclusive clothing line looks like. Especially big fast-fashion retailers tend to offer what looks like converted menswear pieces when releasing supposedly genderless garments. But, while female models have worn countless masculine styles, male models don't really push gender boundaries by sticking to the hoodies and shirts that are typical 'male' from the get-go.
Women dressing in masculine clothing has gradually been normalized alongside a political agenda trying to assimilate women into a male view of the world. From Frida Kahlo to the suffragette movement, the act of women dressing in male clothes is deeply anchored in our recent history. Political events carving out space for men to dress in more feminine styles, such as the legalization of gay marriage, however, have only started to move into the public eye within the past decade. Especially transgender and those who identify as non-binary have expressed frustration with the mainstream retailer's interpretation of the term gender-neutral. They argue that while these brands claim to be progressive they sometimes seem to use the term gender-neutral as a buzzword. The clothing they design remains on the masculine end of the fashion spectrum, pushing femininity to the side and perpetuating a toxic need for men to present themselves in a masculine way.
It is obvious how frustrating the monotony of these so-called genderless collections might be to men seeking to break out of their assigned gender roles. However, these seemingly mediocre campaigns are vital for any future progress in the field, as they build a platform for a discussion of gender-neutral clothing that is actually all-inclusive. A platform that is desperately needed as long as bright colors, prints, and toned clothing are still deemed a political or 'brave' statement when worn by men. In a society obsessed with masculinity, the larger fashion industry can only push gender boundaries and gender performance so far at a time before being met with raging backlash by the general public. Essentially, only by allowing big corporations to take the baby steps they, and frankly we as a society, need to get accustomed to a perception of gender outside traditional ideals, we can move toward a fashion industry that caters to all individuals. We need to allow room for mistakes, for getting it wrong before learning how to get it right, and hopefully, in the near future, create a society that allows every individual to express themselves openly.