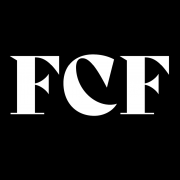 When thinking of the biggest world polluters, the fashion industry isn't usually the first to come to mind. With ever-changing trends and cheap prices that encourage consumerism, our fashion purchases are usually short-lived, resulting in 85% of textiles ending up in landfills. Despite this daunting statistic, several brands have taken on more social responsibility and came up with new and creative ways of reducing waste in their production line.
Starting in the world of sportswear, TALA, a British brand founded by 23-year-old entrepreneur Grace Beverly, did not only take athleisure to a whole other level but also brought sustainability to the gym. TALA's motto "It's cool to be kind," says it all: the brand takes on slow fashion, creating amazing gym wear that takes your style to another level without jeopardizing the planet in the process. TALA's pieces are made with raw materials and recycled plastic bottles. Not even the tags go to waste as they are able to be planted and sprout into beautiful plants. Ditching the fast fashion model by saying no to waste, TALA shows us that sustainability and a wasteless production model can, and does, look good.
On the more luxurious side of fashion, the LA-based brand Reformation merges style with sustainability like no other. Reformation goes beyond the usage of eco-friendly fabrics, repurposing vintage clothing, and dead stock from other fashion houses by recycling, composting organic waste and donating the leftover textiles. Although this current process allows them to recycle 75% of their waste, their ultimate goal is to reach 85% of recycled waste.
Opting for recycled materials to produce garments or up-cycling vintage clothing and repurposing deadstock are great and effective ways of minimizing waste. However, opting to resell pre-loved items is ultimately the optimal choice. WRAP (Worldwide Responsible Accredited Production) concluded that "extending the average life of clothes by just three months of active use per item would lead to a 5-10% reduction in each of the carbon, water and waste footprints." It's simple: Lowering the demand for more fashion items by elongating the lifespans of already owned clothes will in turn decrease the usage of fabric, water, or emissions of CO2. This is seen in more high-end consignment brands such as Vestiaire Collective or TheRealReal, or more affordable options like Rockit Vintage or Buffalo Exchange.
In the end, it all comes down to the consumer.
The circular economy insists that we, as consumers, reuse the clothing that's already available instead of buying new pieces. Either through buying secondhand, or up-cycling items that we already have, consumers should aim at preventing our items of clothing from ending up in landfills. Just because an item does not fit your wardrobe anymore, doesn't mean that it can't complete somebody else's. Of course, buying solely second-hand is unrealistic. Hence, my suggestion is that we build our wardrobe with a mix of sustainable, eco-friendly brands, and secondhand garments.
Overall, consumers should educate themselves to take on more social responsibility which, allied with eco-conscious brands, will pave the way to more sustainable fashion industry. Long gone are the days where Stella McCartney was the only choice when one wished to be more sustainable. While the British luxury brand was ahead of the eco-friendly movement by saying no to leather and furs before anyone else, in today's world there's nothing but options. If it is true that the 2000s introduced us to a Kleenex society, where fast fashion gained a protagonist role, let us transform the 2020s into the era where we understand the damage being done, trade quantity for quality, put our money where our mouth is, and build our wardrobe through eco-conscious purchases.
Featured Picture by Francois Le Nguyen. Sorting through hundreds of tons of clothing in an abandoned factory for a social mission called Clothing the Loop.