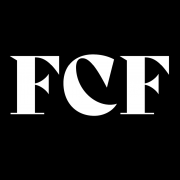 Who would have imagined just a few years ago that Vegan Fashion would be a topic of conversation? Is the switch easier to do in our plates than in our closets? Not anymore.
While this market is heavily growing, it may be extremely challenging to find clothing stores that respect this lifestyle. Annick Ireland, founder and CEO of Immaculate Vegan, explained to us how she saw and filled this gap in the market. Immaculate Vegan is an online marketplace that curates the most fashionable and ethical clothing selection. Since the launch in 2019, the team selected over 130 brands that are now sold on the website.
Let's get to know Annick who is at the head of this hub for Vegan Fashionistas!
What caught your interest in vegan fashion? Has it been something you've had a passion for your whole life or something that's happened as the interest in vegan fashion grew?
When I became vegan I started looking for vegan alternatives. To be honest, I found the food really easy, but fashion and beauty were harder.
Annick Ireland: When I became vegan, I started looking for vegan alternatives. To be honest, I found the food really easy, but fashion and beauty were harder. I love fashion – I believe in buying things that are beautifully designed and well made – and when I started looking for brands that were ethical but also stylish and accessible (so not fast fashion, but not Stella McCartney either) – I really struggled. I then did a lot of research (mainly on Instagram), and I did find that there were many beautiful brands out there  – but they weren't easy to find and weren't well known.

So that's why I started Immaculate Vegan. It was initially a blog where I was sharing the best of what I was finding, and then the natural next step was to enable people to buy all those products in one place. So that's what I did, and with my business partner Simon, we launched last year.
What was the first piece of vegan fashion that got you into the field?
A.I. One of the first vegan bags I bought is this shoulder bag by Ashoka Paris that we now sell. I bought it a few years ago, it's lasted really well, and I always get admiring comments wherever I wear it!
What was the easiest & the most difficult part in building Immaculate Vegan to what it is now?
A.I. The easiest (but most important) was finding a fantastic business partner in Simon (he's my founder and heads up everything to do with eCommerce, Technology and Operations). We were introduced through a mutual friend and very luckily he happened to be a vegan, loved the idea and wanted to get involved. The most difficult was probably just juggling all the different parts at the same time – brand acquisition, marketing, continent, finance, legal, etc. You have to become a specialist at everything!
How did you know the brands and investors you have partnered with were the right choice in building the Immaculate Vegan brand?
A.I. We are 100% vegan and cruelty-free, so compassion and respect for our environment, animals and human beings are key values we look for.

Sustainability is also really important to us, and we set high standards. We want the materials or ingredients to be some of the best available. And we choose brands that are either using or genuinely working towards the most sustainable supply chains, ways of working and product packaging. Sustainability is about so many things – materials, production processes, labour practices, packaging, shipping – and it's hard for brands to be perfect in every area, but we pick brands that strive for the best there is.

And of course – and really importantly – quality is absolutely fundamental. We look for fashion and homewares brands who are creating beautifully designed items using the most luxurious animal-free materials; and when it comes to beauty we love brands using the best quality natural organic ingredients to create effective formulas that look great, feel great and really work.
Why should consumers shop Immaculate Vegan? How does it benefit the environment / fashion industry?
A.I. Fashion is the world's 2nd most polluting industry (after oil), one of the biggest emitters of greenhouse gases, and a heavy contributor to deforestation, habitat loss and loss of biodiversity. The use of animal materials has a big part to play in this, with leather, fur, wool and silk being some of the most environmentally damaging materials used in fashion, above even plastic. Customers are understanding the impact of fashion on the environment and demanding ethical and sustainable alternatives. Just as in food, Vegan has become the benchmark to aim for when choosing more consciously.
In terms of why shop with us? We search the world for the best ethical & sustainable brands in existence; we provide a compelling choice of over 1800 premium products from over 130 designers; and we create engaging and informative lifestyle content that helps people navigate all the options available and discover the best brands to get behind.
For those who are just beginning to enter the vegan fashion world – what advice or tips do you have for those who are interested, but don't know who to trust and what to know?
A.I. The great thing is that these days the choice really is there – so you can find sophisticated and high-quality fashion that makes you look and feel great, that's also ethical and sustainable. No need to compromise! But there's also a lot of greenwashing, particularly from large fast fashion brands who still produce high volumes of products using less than ethical labour practices; as well as independent brands who label themselves as ethical and sustainable but still sell animal leather, wool and silk.
So my tip is to buy from reputable retailers and brands that are transparent about who makes their clothes, as well as checking the details to make sure that animal materials aren't used (from purely a sustainability perspective, leather, wool and silk are among the most environmentally harmful materials used in fashion). Of course, at Immaculate Vegan, we only sell products that are 100% vegan, and we specifically seek out brands with ethical labour practices, who are also using the most sustainable vegan materials available.
What are your favorite items on the website you'd recommend?
A.I. There are so many great vegan products and brands right now! I love the bags and accessories from LUXTRA London, Ashoka Paris and Watson & Wolfe (who use an amazing bio-based leather that really does look and feel as good as the best quality animal leather); the stylish shoes and boots from Collection & Co and Allkind (their loafers are top of my must-have list); YATAY's super cool vegan trainers (Benedict Cumberbatch and David Beckham are also fans!); and these beautiful toasty vegan coats by CULTHREADS.
Lastly, any last comments on what you'd like to tell consumers who are skeptical of the vegan fashion "trend"?
A.I. I think as long as global warming, animal welfare and the destruction of our planet remain issues, taking actions to address those issues will become more and more important – not a fad or a trend. Escalating concerns about the environment and public health (which have just been accelerated by the COVID 19 pandemic) are leading more and more consumers to seek out both ethical and sustainable fashion options – and vegan is often the benchmark for both.

Just as we've seen a real revolution in how people eat over the last few years, with huge growth in the plant-based food sector, we're now seeing the same in vegan fashion. It's actually already a significant market.
The women's vegan fashion market is valued at around $400 billion globally.
But what's really exciting is how fast this is set to grow, with predictions that it'll reach $1 trillion globally in 2027 – that's outpacing even vegan food growth rates.

Plus in order to meet this demand, we're also seeing new brands launch almost every week, with beautifully designed collections that make use of innovative alternatives to leather, wool, silk, fur, down and other animal products – from footwear, bags and accessories to clothing and homewares. They're showing everyone that the days of using animals furs, skins and other products to make us look good are over – and hurray to that!