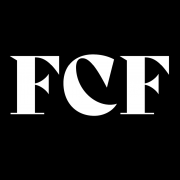 Here's a fun project for all you fashion fanatics: Scroll up and down the social media feeds of your favorite influencers and you'll notice a theme. Down below, in the far-off era of pre-COVID fashion, you get to see them flaunting the latest trends in exotic locations all over the world. Move up a bit though, and notice that the party quickly moves from the streets of Paris, London, Milan and New York to the bedroom, the bathroom, the living room and the kitchen. As 2020 saw banana bread become the new Baguette and cozy become the new cool, luxury fashion brands finally plunged deep into the one space they've been flirting with on and off: homeware.
As Women's Wear Daily (WWD) recently reported, the pandemic prompted a notable rise in sales in home goods. While travel, in all its forms, became reduced to walks in the dog park and toilet paper hauls, generally social domains like work, school, and entertainment suddenly took over the otherwise private home environment. This global cultural shift compelled many people to devote more time and attention than ever before to how their personal spaces looked and felt. Picking up on this, online media platforms were quick to furnish a host of products and ideas that gave users plenty of #inspo for COVID-era home decor. True blue fashion devotees should have no passable excuse to have missed influencer posts featuring an Anissa Kermiche vase or mirrors in the style of Ettore Sottsass Jr's Ultrafragola (which now has its own dedicated fan page). Live cooking on Instagram, DIY makeup tutorials on YouTube, and funky dance routines on TikTok were all the rage. And with these new types of viral content came a new type of branded promotion across all channels, featuring product links for everything ranging from cups and saucers to rugs and faucets. As JJ Martin, founder of the Italian label La Double J, aptly put it – plates are the new It-bags, and fashion is ready to cash in on it.
Home décor, earlier seen suspiciously as a category reserved for Pinterest-addicts of a certain demographic, has all of a sudden become hot property claimed by one and all. So what and whom could we expect to see in this recently revamped market? Among the well-known heritage brands, Hermès, Ralph Lauren, Dior and Fendi, to name a couple, possess an already established, though understated, presence. But as younger entrants now arrive on the scene with independent lines and trendy collaborations (such as Sézane in Paris, Aquazzura in Florence, Monique Lhuillier in New York), one could expect it to get louder, bolder, and more innovative. Further, with the changing face of contemporary social life, fashion brands might begin to factor in the "at-home" experience in their design process, finding unique ways to show their collections at home and creating home collections to complement clothing lines. After all, albeit temporarily, couches today are as good as front row seats, and fashion parties rather resemble a cozy dinner party with friends. Brands planning to begin or expand ventures in homeware could also look forward to interesting collaborations with non-fashion creatives, for example in the fields of wellness, food, beauty, and technology. Social media influencers, already essential to brand marketing strategy, will perhaps play an even more important role given the personalized nature of their platforms.
Despite the grimness of the times, an exciting new chapter has opened up for the fashion folk. The home decor space represents an opportunity for brands to tap new markets, take up creative challenges, regain financial security, and forge new relationships outside the industry. But as fashion steps into a foreign land, it will certainly be interesting to observe how it carries and deals with some of its ghosts. How sustainability, inclusivity, digitalization, and other hotly debated topics will translate to its modus operandi in this sector is yet to be seen. Till then, let's wait, watch, and hope to see some intriguing innovations from and for the comfort of our homes– you never know, a designer Zoom background might just be in the works.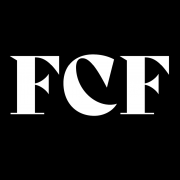 Devyani Aggarwal
Devyani graduated from Yale University in 2018 as a double major in History and French. On her blog, Art & Style, she writes on the fashion, art, and food scene in and around Paris. She also works as a freelance writer and digital creative.