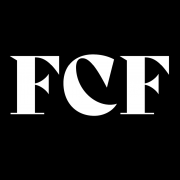 2021 is the year of getting back to LIVING.
The year of isolation, struggle, and darkness has finally come to an end and we have the light at the end of the tunnel right before us. The resolutions have been set, the plans have been made, and hopefully, the sweats and pajamas have been packed away for another year. Understandably, fashion was put on the back burner for some time now, allowing for the tie-dye sweats to be the most stylish trend of the year. Whilst we were binge-watching Netflix in our 3-day old pajamas, the fashion industry has been busy thinking.
A new way of design had to take form, as the knowledge of sustainability and the dire need to do better within the industry came to light. The new goal of the garment has slowly changed and is continuing to transition from a trendy piece of clothing into a garment that can live many lives and survive many different trends. This theme has stemmed from the newfound love and respect for the earth as we were forced to stay within the walls of our homes.
The rule to stay inside only pushed people towards the desire to wander. Wander from boundaries, from rules, from expectations, and find themselves right where they were meant to be all along. The only place to look in the world of fashion is forward because moving backward is no longer an option. Themes for design range from zero waste, the longing for pleasure, and most of all, turning heads who walk by you. This means there is no more hiding because the fashion industry is planning on dressing you to the heavens so you can finally feel fashionably enlightened. Amen.
With all of that being said, I hope you all are itching to go shopping and to experiment with your own personal style this year, I know I am but my wallet surely is not!
Here are the trends to play around with this upcoming 2021 season
The New York Street style would not be complete without some soft tailoring being present. This everlasting trend allows for blazers and trousers to stick around for a while longer! The loose silhouette is the one to look forward to while wearing these garments, maybe consider buying a size or 2 bigger than the normal to achieve this desired look. This trend allows for a sense of casualty and edge to be combined with formalwear.
The second trend to look for this season is the wide leg pant. The cargo pants will make a sneaky appearance within our wardrobe this season alongside our beloved boyfriend jeans. However, I don't think boyfriend jeans have ever left our wardrobe unless I was the only one refusing to get rid of mine a few years ago.
Statement print is another trend making a great debut this season. Aligning with this year's design themes, people want to be impossible to look away from! The perfect solution to this is craving is print. We are aiming for print to be paired with another print on top of 4 more prints. What I am trying to say is MORE IS MORE this year. See you next year Minimalism.
The more trends the better right? I'm glad you think so because I have another upcoming trend, 90s Teen spirit. This is one of my personal favorites of this upcoming season. Tik Tok has allowed for this trend to truly flourish and if you are unaware of this trend I recommend getting your butt on Pinterest and studying "90's Teen Fashion" board. Your test will be this Friday. I know, Lizzy Mcguire would be so proud.
Another upcoming trend this season is city bohemian. This style allows for the combination of sporting vintage finds from the streets of NYC paired with a favorite pair of jeans or a skirt. Remember, there are no rules, you can interpret each trend in your own authentic way. This means you can sport a hippie dress with a leather jacket and Ganni boots, which is in fact what I did the other day and I heard no complaints from the fashion police.
The final clothing trend for the already stunning year of 2021 is dark eccentricity. Gen Z is single-handedly redlining gender, creating a newfound style and redefining the meaning of "casual". Thank you Eboys and Egirls for sharing your bold and striking style from the heavens with us. Showing off this trend categorizes you like a hot fashion rebel who trailblazes their own path and creates their own rules.
See Also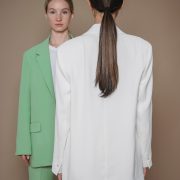 To be paired with all of these style trends the color cherry red is the upcoming color of the season for NYC streetwear. Red is making a comeback so fasten your Gucci belt and get ready. 
The finishing touch for our trends is accessories of course. The trends for our accessories are dainty, childlike and colorful. An ode to our candy rings and barrettes our mom used to put in our hair as a child.
As a true fashion lover, I believe that people would love to know and experiment with the trends of the other fashion capitals of the world as well as New York such as Milan London, and Paris of course. To save time I will give a short overview of what to look for in these cities and for more information, we will have to meet again in another article!
Paris
Plaids and checks
Statement trench coats
Cargo overalls
Chalky colors
Milan
Boys club style
Fuzzy textures
Vibrant leather (FAUX OF COURSE)
Vintage suits
Dark vixen style
Modern safari style
New romantic style
Dark denim
London
Boxy blazers
Plush leathers
New romantic style
Vintage stripe
Tailored minimalism
Jovial print
Light silk
Quirky prairie style