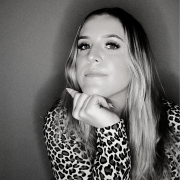 With summer practically here, it's impossible not to have beach days on our minds. There's nothing like spending the day in the sun, surrounded by sand, listening to your favorite throwbacks and reading the latest beach read. Whether you're a beach town local or you have to take a road trip to your favorite beach, we know you're already thinking about what you'll need to pack in your beach bag this summer. Have no fear, we have the list of essentials that you should bring along to your next beach trip!
Sunscreen
The first product is a no-brainer. Like we told you in our post about scheduling your skincare, SPF is not open to discussion. You need it on your face and your body all summer long, beach or no beach (but especially the beach). Shielding your skin from harmful UV rays and pollutants is a must for slowing down the aging process and preventing skin cancer. Supergoop! Unseen Sunscreen is a cult favorite when it comes to giving your face that needed protection. It's practically invisible with its oil-free, weightless, scentless formula. As for your body, we suggest Sun Bum Original Spray SPF 50. It's easy to apply, smells amazing and doesn't leave a white residue.
Hair Protection
Just like our skin, our hair needs sun protection from sun damage as well. Sachajuan Hair In The Sun gives your hair the shield and nourishment it needs, while also working as a styling cream. Not to mention, it's waterproof, so you can enjoy the waves without worrying about losing product.
Face Mist
Relaxing in the sun feels good, but the heat can get to be too much at times. Keeping a hydrating facial mist on hand is a great way to cool off and freshen up. Kaja Mist Me Hydrating Face Mist is formulated with pineapple extract, coconut extract, hyaluronic acid and more. It's an ultra-fine mist that nourishes and refreshes your skin, leaving you with a dewy glow.
Leave-In Conditioner
Swimming in the ocean is one of the best parts of hanging at the beach, but some of us opt out in fear of salty, knotty hair. That's why we suggest bringing along a great leave-in conditioner. As soon as you get out of the water, apply Thirsty Girl Coconut Milk Leave-In Conditioner and brush through with a Wet Brush or Ouai's Wide Tooth Comb, depending on your hair type. Now you can leave the beach with silky, tangle-free hair.
Wave Spray
Once your hair is detangled and brushed out, you might want to add in more products to make sure it maintains that beachy look. Amika Bushwick Beach No-Salt Wave Spray works on all hair types and textures, leaving your hair with effortlessly piecey beach waves.
Deodorant
See Also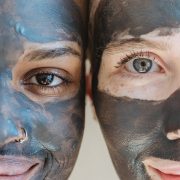 Laying in the sun is a sweaty business and a great deodorant is a must. Kopari Natural Coconut Deodorant is an excellent choice. It's aluminum-free, made with coconut oil and activated charcoal. These ingredients soothe and hydrate, while drawing out toxins from your pores.
Lip Balm
Dry lips are never fun, especially at the beach. Packing a lip balm with SPF not only hydrates your lips but also provides them with protection from the sun. Coola Organic Liplux contains raspberry and avocado fruit butter for moisturizing, along with vitamins and antioxidants for nourishment.
Makeup
Wearing makeup to the beach is not a faux pas if that's what makes you feel comfortable and confident. You may prefer to go makeup-free, but want to head to dinner or drinks straight from the beach and need a little glam. The thing about wearing makeup to the beach is that you want it to look supernatural without getting cakey or greasy. We suggest swapping foundation for a tinted moisturizer, like bareMinerals Complexion Rescue Tinted Hydrating Gel Cream. This product has SPF, hydrates your skin and gives you sheer-to-medium coverage. A creamy cheek tint is also great if you want to add some color to your complexion. Try Tower 28 Beauty BeachPlease Lip + Cheek Cream Blush. It comes in a bunch of great colors and has a natural finish.
From protection to beauty, these are just a few of our suggestions for your beach bag packing list. Now you're officially summer-ready, head to toe!