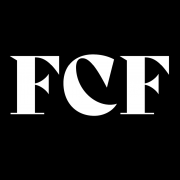 When it comes to sneakers, few brands have the name recognition of Yeezy. These shoes have a fan following that can rival that of even the legendary Air Jordan sneakers. Yeezy shoes have united everyone from sneaker collectors to streetwear followers and luxury fashion aficionados. While Yeezy is most known for its Adidas collaboration, the brand previously worked with Nike and LVMH.
If you're not someone with their ear to the ground, it's easy to lose track of the different Yeezy drops and what's happening with the brand. We're covering everything you need to know about Yeezy, including the brand's history and its recent collaboration with Gap.
THE HISTORY OF YEEZY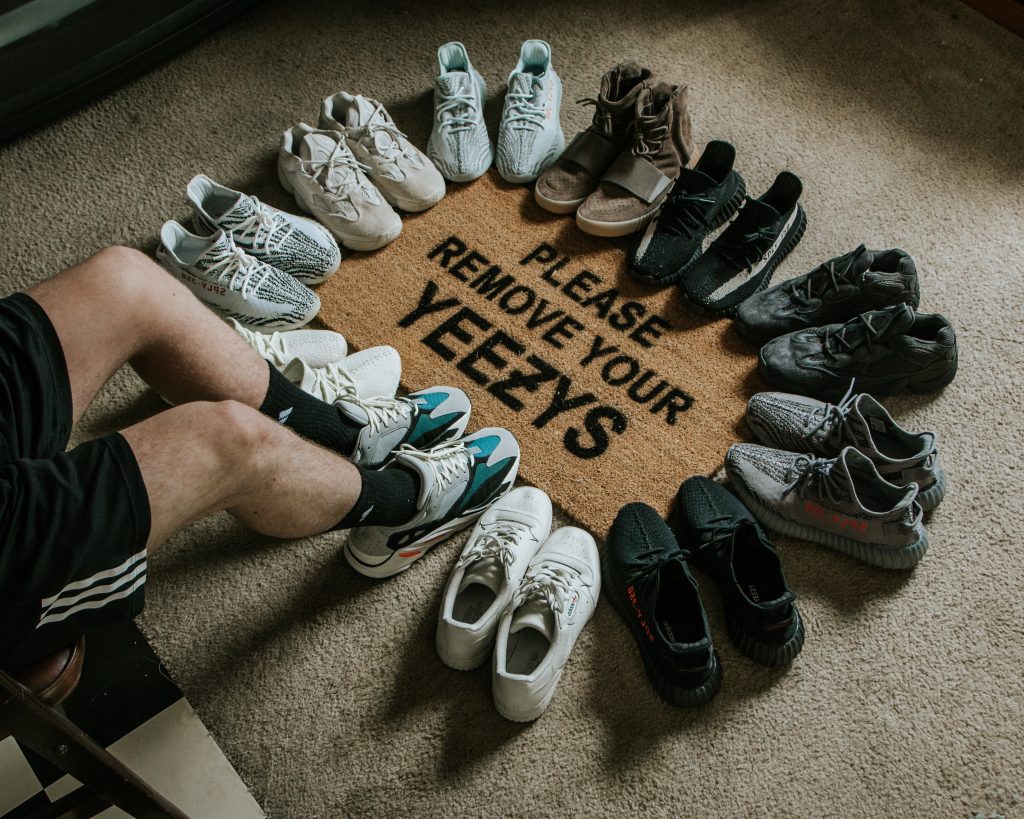 Kanye West is more than a rapper and the (now ex) husband of Kim Kardashian. He once described himself as "the number one most impactful artist of our generation – I am Shakespeare. Walt Disney. Nike. Google". While this quote might be divisive, there's no denying that Kanye West has left a mark on the fashion industry with his Yeezy brand.
Before Yeezy came to life, West's first shoe collaboration was with Bape. They created the 'College Dropout' sneakers – with an average resale value of several thousand dollars.
Kanye West launched a collaboration in 2009 with Louis Vuitton, known as Louis Vuitton Don x Kanye West. It's from the success of this collection that 'Yeezy' was born. A collaboration with the athleisure giant Nike quickly followed – but it was a short-term partnership. The Yeezy Nike collaboration lasted five years, with three sneaker styles released.
In 2013, Kanye West left behind Nike to strike up a $10 million deal with their competitors, Adidas. The deal secured Kanye creative control over Yeezy and an agreed percentage of royalties. The original Adidas Yeezy sneakers hit the market in 2015 with the 'Yeezy Boost 750', inspired by Uggs shoes. When people think of Yeezy, it's usually this collaboration that jumps to mind.
Along with sneakers, the Adidas Yeezy collaboration has led to apparel products, including jackets, shirts, and athleisure clothes. This expansion was announced in 2016, with the Adidas Yeezy annual revenue hitting $1.3 billion by 2019.
Kanye West remains the sole owner of Yeezy, with full creative control of the brand. The Yeezy brand continues to grow year on year, even with West's personal life taking center stage.
THE COST OF YEESZY SNEAKERS
The most popular style is the Yeezy Boost 350 sneakers, which retail for $250. The price of your Yeezy sneakers will depend on whether you're quick enough to hit 'add to cart' or if you need to buy from the resale market. In 2013, the Yeezy Boost 340 sneakers in 'Light Brown' were initially released with 9000 pairs and sold out in 10 minutes. 
Other sneakers in the range, such as the Yeezy 950, retail for $399. The Yeezy Boost 700 sits at a mid-tier price of $300. The most budget-friendly Yeezy sneaker is the 'Yeezy Foam Runner', released in 2020 through Yeezy Supply, with a retail price of $75. The lower retail price reflects the fact that sneakers are made using harvested algae.
THE RESALE MARKET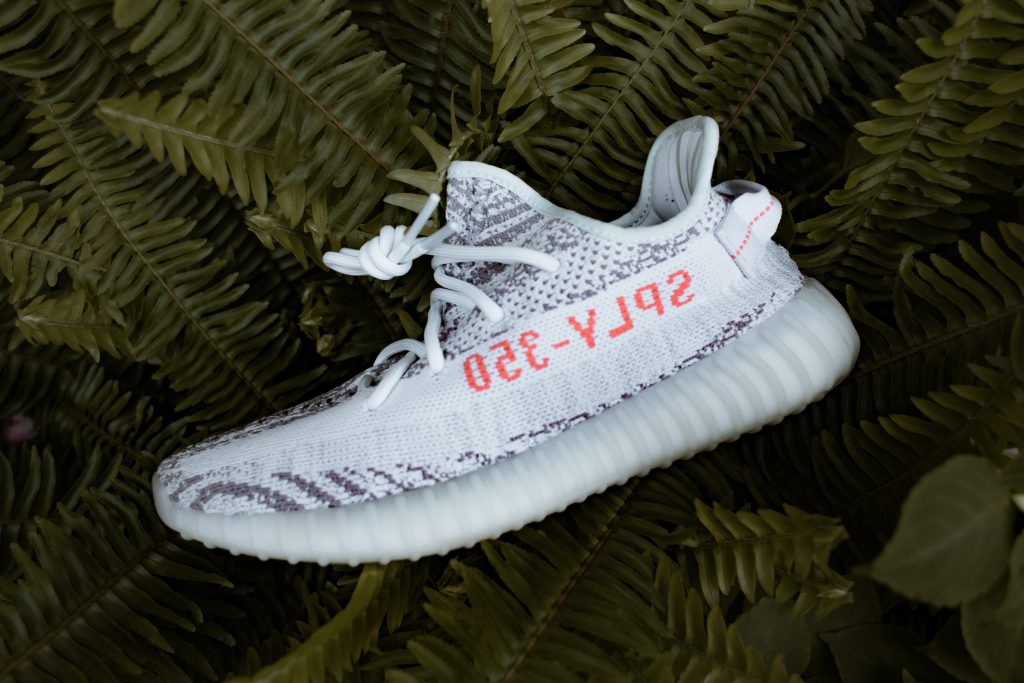 The hype around Yeezy comes from their limited stock. Not only are these shoes a must-have for collectors, but they also go for a pretty penny on the resale market. Bots regularly targeted Yeezy releases as resellers try to cash in on the craze. The original Nike Air Yeezy 1 was launched in April 2009, retailing at $250. With only 3,000 of these sneakers made – and 3 colorways to choose from – the average resale value is $3,000 for this style.
Yeezy sneakers are one of the few that retain – and appreciate – in value over time. If you want an investment that you can sell in the future, Yeezy is a brand you want to have on your radar. One of the most illustrious styles is the Nike Air Yeezy 2 in 'Red October'. It originally retailed for $250 and now has an average resale of $10,000.
As the Adidas Yeezy are more recent – and easier to get your hands on – the resale market isn't as high as the original Nike Yeezy sneakers. You can still expect to see a handsome mark-up on sneakers, with the average pair on the resale market at $1,000 to $1,5000. Recent releases with more availability have a lower resale average than this valuation.
The investment bank Cowen & Co named sneakers as an "emerging alternative asset class" in 2020. You can guarantee that Yeezy sneakers were on their radar.
HOW POPULAR ARE YEEZY SNEAKERS?
While other brands have been hit hard by the pandemic, Yeezy remains more popular than ever. The brand's annual revenue grew by 31% in 2020 to almost $1.7 billion. Yeezy sneakers appreciate by around 1.5% each year, making the brand a go-to for collectors and fashion followers.
The exclusivity of Yeezy sneakers is one of the main reasons for their popularity. Not only is there a limited number of shoes, but there is also only a small number of approved stockists. Just like a Louis Vuitton backpack or a Gucci bucket hat, Yeezy sneakers are popular as a status symbol. They're a hit with Gen Zs and Millennials for their laidback and minimalistic atheistic that blends athleisure with luxury.
YEEZY X GAP
In summer 2020, Gap announced its collaboration with Yeezy. This ten-year partnership deal will see Kanye West design clothes for children, men, and women, under a 'Yeezy Gap' label. Footwear is not included in the collaboration due to Yeezy's Adidas deal, which runs to 2026. The partnership is Gap's attempt to draw in a younger – more affluent and street-wise – demographic into its stores.
Like most fashion brands, Gap has been hit hard by the pandemic, with over 250 store closures. So far, the collection has remained "on track". The Yeezy x Gap collection is expected to hit stores in June, just in time for a summer closet refresh. Bloomberg revealed that the global fashion brand hopes to bring in $150 million from the YEEZY clothing line during its first year. The ten-year deal is estimated to be worth nearly $1 billion, showing the powerhouse that Yeezy has become.
What do you think of Yeezy? Is it one of your go-to sneaker brands? Let us know in the comments below.