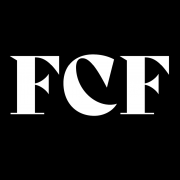 Chic. Understated. Classic. These words often associated with French fashion cannot be used to describe Emily Cooper's wardrobe in the Netflix hit Emily in Paris. Emily Cooper, the series' protagonist, is living her best life in Paris after an unexpected career move, and her outfits are just as bold, bubbly, and audacious as she is. Emily's bold style reflects her American can-do attitude and optimism that she carries with her throughout the show. Emily is the queen of prints, layering bright colors, and she loves a statement piece. Still, Emily (and her wardrobe) are not for everyone.
Some critics of season 1 looks took issue with Emily's bold mixing of patterns, loud accessories, and wildly pricy closet for an early career marketing executive. Others point to the impracticality of trotting around in Paris in five-inch heels. To be sure, there are some outlandish looks. One of the most controversial outfits is the Dope Tavio Patchwork dress that Emily wears in the episode Masculin Feminine in Season 1 with a round Chanel bag. This multi-colored multi-print dress is undeniably chaotic and non-French but could speak to the tumultuous state of Emily's life as she navigates a new office, complicated love life, and accidentally washing her hair in a bidet. Or, it could just be a bold look. Season 2 sees Emily assimilating to Paris but still not blending in by any means.
She begins incorporating more French vibes into outfits and her attitude as the season progresses. For example, the (relatively) neutral blue high-low dress by Magali in the St. Tropez episode shows Emily in one of her few non-printed ensembles that fit the French coastal town's laid-back vibe. Or, the red Giambattista Valli x H&M Long Tulle Dress that she wore in the finale exudes bold elegance that differs from Emily's typically trendy and sometimes busy outfits.
While many Emily in Paris viewers may not necessarily sport Emily's looks themselves, the looks certainly make an impression. The clothes speak to the character's individual personalities and styles. For example, Emily's french coworkers initially find Emily to be obnoxious and "obvious," but this "cutesy" and bold style accurately reflects Emily's persona and outlook on life. They eventually come to understand this and see beyond their initial impressions. She can be cheesy, and yes even basic, but she knows and accepts this. In fact, she uses it to her advantage in how she tackles problems and interacts with those around her.
Emily in Paris' costume designer Marilyn Fitoussi explained her ethos in dressing the cast focuses on the characters' personalities and their energies rather than reality. Fitoussi recalls a lesson learned from Patricia Fields, famous for her designs in Sex in the City and co-designer for Emily in Paris: "don't care about reality," which she says has guided her designs for Emily in Paris. Instead, Fitoussi has focused on creating beautiful looks that fit the characters and the vibe of the show. In an interview with Elle Magazine, Fitoussi remarked, "You can call it tacky, you can call it different, you can call it whatever you want. It's just the lesson of being yourself." Fitoussi isn't worrying about the rules of fashion or what might be practical attire for a woman in Paris. So, it seems Emily's bright color, prints, and sky-high heels are here to stay.
See Also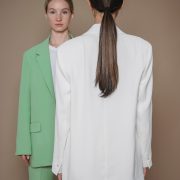 On the other hand, Camille represents the quintessential Parisian woman. Her outfits are chic, understated, and somewhat androgynous. While she usually opts for more neutral colors, she still makes bold statements in sexy outfits with eye-catching cuts and details. Camille's style is classic yet undeniably current.For example, Camille's Saint Laurent Cut Out Bustier Mini Dress in episode 1 is a sensual little black dress and is sold out of everywhere. The dress has been seen taking over Instagram even before the episode's premiere after Olivia Rodrigo wore a longer version of the dress from Saint Laurent's spring 2020 collection.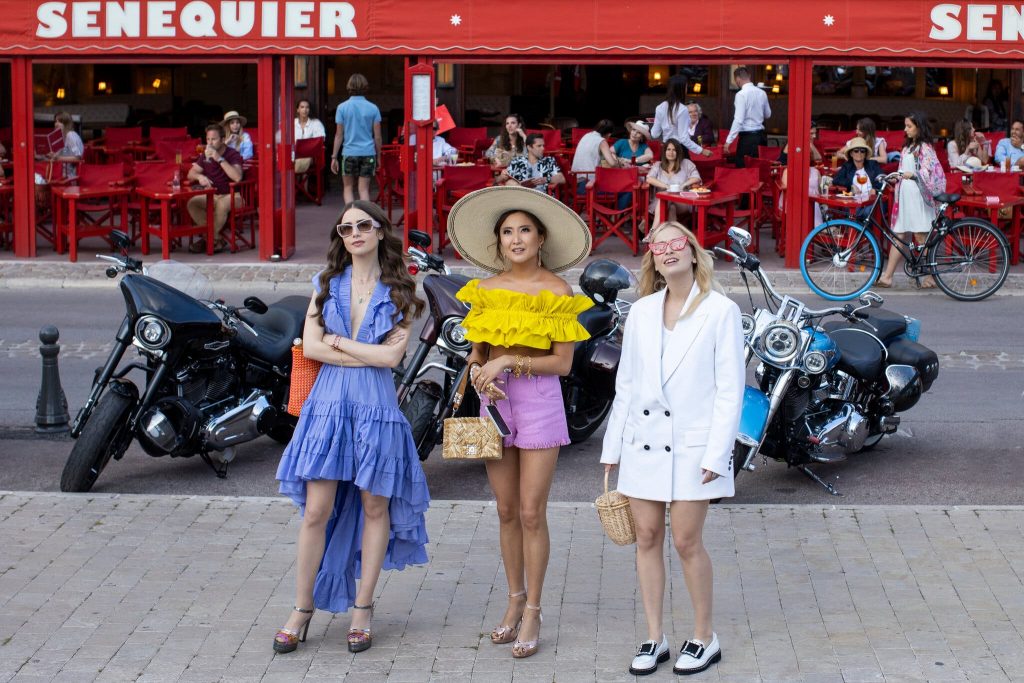 Despite Emily's eye-catching looks and Camille's sexy ensembles, Mindy steals the show in Season 2. Though Mindy primarily served as Emily's sidekick in season 1, Mindy's fashion in season 2 reflects her coming into her own and becoming the star of her own story. Mindy's outfits elevate to a whole new level, as she takes on a new adventure as a singer in Paris. Her outfits can be costumey, such as the half suit, half bodysuit, that she performs in at the club (granted, it's a literal costume in the episode) or the rhinestone bustier Mindy sports at Gabriel's restaurant opening. Yet, Mindy also shows sophistication and high-fashion style, such as the Aurelie Satin Blazer by Martin Matin or when she dazzles in a sparkly suit with a diamond necklace on the Chopard Love Boat. Still, Mindy's best look might be the bold neon draped strapless gown by Oscar de la Renta at Emily's birthday party. This gown beautifully showcases Mindy's personality and confidence that she manifests as she comes into her own in season 2.
Some love it. Some hate it, but either way, Emily in Paris brings fashion that will catch your eye. While not all of the cast's outfits are attire for every day, it's fun to live vicariously through their crazy, instagrammable lives and outfits and even incorporate their bold styles into your wardrobe.
Dress like Emily Coopers