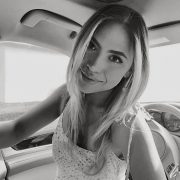 In the conversations that revolve around skincare and beauty, it's easy to focus the praise on superhero serums and champion mascaras yet neglect the supporting character products that build the foundation for a flawless face.
As a beauty editor, and someone who has gone through a grueling trial-and-error process of finding effective makeup and skincare essentials, I'm here to introduce you to one of my new favorite brands, Merci Handy. The Paris-based brand addresses skincare, hand care, body care, and hair care. It is a brand to watch due to its transparency surrounding its vegan-friendly formulas, which are organized on its website by natural and synthetic ingredients, its accessibility and the portability of its merchandise.
As someone who is constantly running around, whether it be for an agency photoshoot, for editorial duties, or for a night out on the town with friends, I swear by products that I can rely on to make my life easier and my makeup more reliable. Merci Handy's versatile goodies are scaled to fit perfectly into your evening clutch or to throw into the pouch of your gym bag. If this is your first introduction to the company, I'd like to recommend three Merci Handy products that have become part of my go-to repertoire:
Magic Plants Blotting Paper
Oily skin is so 2000… Never! Although healthy oils are necessary to maintain your skin's balance and keep it moisturized, an overproduction of oil or of sebum can cause breakouts, enlarged pores and be your greatest enemy if you crave long-lasting makeup.
Magic Plants Protective Mist
This Mercy Handy face mist will surely become your new best friend! Use it on a clean face to boost moisture and give yourself a natural glow or use over makeup to set it for a night out. On a busy weekend, I used this product to set my face for a yacht party followed by dinner and a concert.
Magic Plants Facial Cleansing Stick

One of my friends recommended that I try the Drunk Elephant Jelly Cleanser. However, at $32, it was hardly the most affordable option. Enter Merci Handy's cleansing stick: a cleanser that removes the most stubborn makeup with ease — and for half the price of its Drunk Elephant counterpart. This cleanser built up a gentle, lightly scented lather and the aloe vera in its formula left my skin feeling clean and refreshed. Needless to say, it will have a permanent stay in my skincare library!
Merci Handy's products are effective as well as price-conscious, a combination that is rare in the modern-day skincare market. Not to mention that it is a company that prides itself on being vegan and that uses quirky packaging to make its products as fun to look at as they are to use. The brand is available online on its official website, at Ulta, and at other large retailers like Urban Outfitters and Anthropologie. If you haven't yet had the pleasure to experience Mercy Handy's life-changing products firsthand, I suggest purchasing some ASAP!