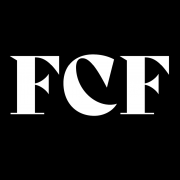 When I hear the term "vegan beauty," I automatically tend to assume it is associated with a product of superior formulation. After all, what could be better than a product that implements consideration for animals within its ingredients? Surely there would be no harsh components — or so you would think.
The key detail that some major beauty brands usually fail to highlight is that simply because a product is vegan or cruelty free, does not mean that the product is not a chemical cocktail. The ingredients may not be cruel in terms of animal safety, but could still have a harmful impact on the skin. Who wants to massage a product into the skin that, in the long-term, could cause hormone disruption, cancer or nerve damage? Definitely not me. Something you may not know about skin-care is that our body's absorption level is at a shockingly high rate of 68% contaminant dosage. With your skin being your largest organ, I believe it needs the ultimate care.
Clean beauty, by definition, involves products that are manufactured without ingredients that have been shown or suspected to harm human health. Being informed about such destructive ingredients is vital due to a dishonest — but common — practice throughout the industry called 'clean-washing'. This is the claim that something is 'natural' or 'sustainable' when in reality, it is far from what it pretends to be. Currently, this is not a punishable crime due to the fact that these statements are just overused objectives with no sufficient proof of being false advertising.
Here at Fashion Comes First, we want to ensure our readers are aware of the good ingredients, what to look out for and what companies we wholeheartedly recommend.
Natural home ingredients such as rose-flower powder, argan, sesame and grapeseed oils are all ingredients proven to promote glowing, healthy and youthful looking skin. Some components, like bio-actives and probiotics, are not naturally occurring but are ingredients that quite literally help your skin help itself. As far as harmful elements go, any brand that claims to include sulfates, parabens and/or mineral oils within their self-proclaimed "clean" products are a major no-go. Drying alcohol, silicones and synthetic fragrances are also something to avoid.
Having expressed some examples of what to use and what not to use, I'd like to highlight some companies that I personally trust and recommend.
Ren Clean Skincare is a brand that has been given the stamp of "Clean Beauty" at Sephora. With a motto of "Clean to Skin to Planet," this brand is an original clean beauty leader. This company offers selections of products ranging from Vitamin C Gel Crème's, Glow Daily Tonics, Canvas Clean Jelly Oil Cleansers and more.
The Ordinary — A DECIEM Brand — is one of my overall favorite companies. They state that they provide "evolving collections of treatments offering familiar, effective clinical technologies positioned to raise pricing and communication integrity in skincare", I am confident that this brand is not one to use questionable ingredients. With a team specializing in biochemistry and materials chemistry, the business is filled with professionals offering hydrators, hair care, cleansers, antioxidants, and more.
Lastly, Beautycounter Skin-Care is infamously known as one of the strictest brands when it comes to "self-imposed clean beauty rules". The Business Insider states that Beautycounter has actually avoided "more than 1,500 questionable and harmful ingredients, defined in its Never List". As a company that also attains an activist approach to the change and formation of laws surrounding clean beauty and its objectives, this brand is one I recommend highly. To heighten your trust with this brand: view their list here.
I hope that this article has given you a little more insight into clean beauty, toxic chemicals and companies.