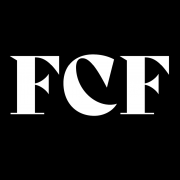 I started blogging 6 years ago and that is when I became familiar with the beauty industry. I felt no less than a child would feel in a candy store. I wanted all of it irrespective of how much I would actually use. Everyone wants to look good and kid me not that fancy packaging and intelligent marketing convinced me to purchase it. But did I really need it? The answer is no. However, I did buy as much I could afford. I started using everything on my face. Bought a new kind of moisturizer every other month, got several makeup products and even subscribed to a beauty box. I started testing and reviewing the products. And not long enough my skin started breaking out. It was really bad that I had to see a dermatologist. That's when I knew all that experimentation has caused my skin to become worse. That one incident made me take my skincare seriously. 
With skincare we feel more is better instead, it is the other way round. The key to good skin is understanding what your skin needs and simplifying the beauty regime. Similarly, it is essential to think about the environment.  The beauty industry alone produces 120 billion units of packaging each year, which is normally dumped in wastelands. Climate change is real and our small efforts are the first step towards the change. Today when I look back in time, I would definitely be more mindful and switch to a low/zero waste beauty routine, doing good to my skin and environment. But it isn't too late, is it? 
Adapting to a minimal skincare routine 
Skin is the largest organ of the body, made of water, protein lipids and different minerals and chemicals. It is regenerative, which means it constantly sheds to reveal the new skin. The dead cells act as a barrier against bacteria, parasites, fungi, viruses, ultraviolet rays (UV) from the sun and keep the moisture intact. That is, there is not much your skin needs, to be healthy. Fewer products mean less stress for the skin barrier.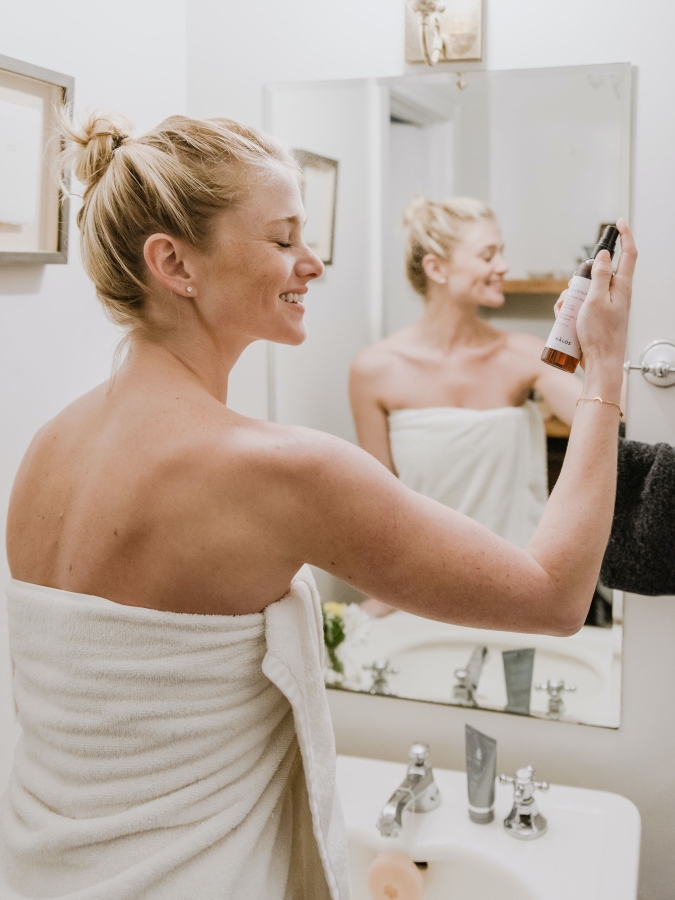 The famous quote, "quality over quantity" applies to skincare as well. Beauty brands launch hundreds of products each year creating a demand for something that is absolutely unnecessary. Here taking over minimal skincare means using what is essential for your skin and skip the rest. For that know your skin well, understand what it needs and find products accordingly. For example, ingredients such as retinol, vitamin C, etc. have been proven to work well on the skin. You can integrate such products into your skincare regime. 
Along with the three R's, reduce, recycle, reduce, there's another R for refuse. Refuse the products your skin can do without. Keep your daily skincare routine short and effective. This not only saves time but also money.
Low-waste regime
Another way to reduce environmental impact is to make certain changes in your skincare regime.
You can totally skip morning face wash that saves the product and helps retaining skin moisture. You can also skip cleansing after a workout where just a splash of lukewarm water works well.
Don't exfoliate more than twice a week. Skin needs time to repair and excess exfoliation strips the barrier. Allow 48-72 hours between each exfoliation for skin to repair. 
To increase the longevity of the products, they should be stored in cool and dark places. Especially oils, retinol, vitamin C that are sensitive to heat and undergo oxidization.
Oil cleansing is used to cleanse the skin deep and gently. According to the skin choose the oil and apply it all over the face (jojoba, coconut, etc.). Massage it well and put a soft wet washcloth over and wipe it off. Repeat the step by reapplying and wiping it with another side. Leave the excess as a moisturizer. It helps to remove makeup and moisturizes the skin without disrupting the skin's pH.
Other hacks could be replacing toners with rose water, using oil or aloe vera as a moisturizer and a DIY exfoliating scrub with oats.
Multitasking and long-lasting products
Use and throw products generate waste. A simple way out is using products that are long-lasting and can be used multiple times. Swap single-use products such as makeup wipes, cotton swabs, sheet masks with sustainable alternatives. 
See Also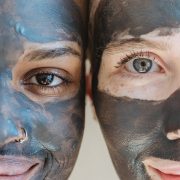 About 7.6 billion pounds of makeup wipes end up in landfills. This could be prevented by using a Makeup eraser. A makeup eraser is a makeup-removing cloth that can be washed and reused.
Similarly, multitasking products help to reduce consumption and save money. Loli Beauty's reusable jars come with a skincare look edible. Date Nut Brulee is their best-selling product that acts as a moisturizer, cleanser, and body balm in one. You invest in one and get benefits of three.
No packaging/recyclable packaging
Beauty products are packaged to impress however, once the product is over the packaging is dumped adding up to the plastic problem. The best thing is no packaging or switching to recyclable packaging. 
Certain sustainable brands have come up with biodegradable packaging which contributes to zero waste. One of such brands is Ethique with a range of zero waste shampoos and conditioners for all hair types. The travel-friendly and long-lasting brand focus on zero waste by packing their products with a compostable paperboard or leaving them naked. 
Alternative to biodegradable packaging is recyclable packaging. Materials such as aluminum and glass are recyclable. Using shampoos, body wash, conditioner, etc. in such bottles make them refillable and recyclable. The "fill stations" with bringing your own container is a great way to replace discardable by refilling the desired products.
An ideal skincare regime would be listening to your skin as well as trying to reduce your carbon footprint. Making small changes in the skincare regime goes a long way.