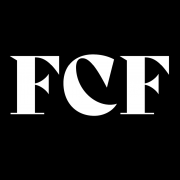 Stop paying for overpriced, over-embellished skincare. Stick to The Ordinary.
Without a doubt, skincare can be scary. Unless you are a board-certified dermatologist with 12 years of schooling behind you or a brainiac chemist who understands the intricacies of the ingredients and chemicals, taking care of your skin has probably not been easy.
Most people have likely struggled with the frustrating and disappointing process of trial and error. You are stuck playing a guessing game where you try a product, it does not work or makes your skin even worse. Now, you are out $30 on a product you cannot return and will never use again. We have all been there. It feels like you are running in an endless cycle and not making any progress toward your end goal.
With millions of products that have exaggerated claims in their descriptions and mile-long ingredient lists filled with chemical jargon that looks like a foreign language, you can feel hopeless. You are unsure of the more affordable products that may include cheap, fake, or toxic ingredients but do not want to spend $100 on a face wash that may or may not work.
Luckily, you can skip all of that. Companies are starting to realize that customers are not the biggest fans of being scammed into expensive, useless products. In 2016, a multifaceted UK skincare company called DECIEM launched a line called The Ordinary to promote new marketing tactics. Little did they know that by 2017, the line would skyrocket in popularity across multiple countries around the world.
How did The Ordinary become so popular so quickly? Easy. They cut out all of the confusing bullsh*t that seems to permeate the beauty industry. What's even more appealing is that the products actually work as promised and will not break the bank. The ingredients are simple and straightforward. Instead of throwing in crazy fragrances and unreliable chemicals, The Ordinary uses only a few, well-tested, safe, and dermatologically approved ingredients.
See Also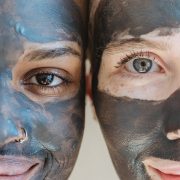 The packaging is simple and transparent. There are no secrets — You know exactly what you are getting just from a simple glance of the label. With the products ranging from $5 to $12, it is hard to say no. Especially because the products ACTUALLY work.
DECIEM and The Ordinary have started a new wave of skincare that is accessible, affordable, and effective. It is not surprising that companies have already started to dupe their products and prices.