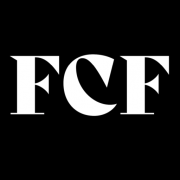 We keep stuffing our closets with almost everything that we like. But it's time to get smart about shopping and that means making sure you're covering your basics before worrying about the others. One such category of basics I feel is jackets or outerwear. That makes a huge difference in your ability to layer and create visually interesting pieces. This article is all about six essential types of jackets that I think everyone should have in their wardrobe.
1. Denim Jacket
Well, this is the one piece I stick to most of the time. Demin jackets have been around forever, and they will never go out of style. The best part is there are unlimited ways to style it. Just adding a denim jacket can make almost every outfit in your wardrobe look super casual and cool. You will find various designs and sizes to choose from when you'll start looking for them.
2. Leather Jacket
The second very obvious outwear staple is one of those rare pieces that can transition your look straight from the office to the club or to the market – the leather jacket. The most common and safe choice for a leather jacket would be the black one. But depending on your choice you can go for different colors and patterns. It makes your look cool to the core and says you are not to be messed with!
3. Kimono
A traditional Japanese outfit and now a huge trend across the globe – Kimono. They are basically long or short open jackets in different colors, patterns, and fabrics that can be styled in so many different ways. I think it's a very easy way to add a layer of style and color to your outfit. You can go for a warm, velvet, or wool kimono for cold months or you can go for lightweight georgette or chiffon ones for summers. They can be styled with shorts, jeans, dresses, jumpsuits, and every other outfit. No matter what your body type is, a long flowy kimono will always complement your shape. They can even act as a coverup over your swimsuits.
4. Bomber Jacket
See Also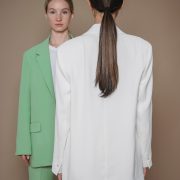 Bomber jackets have been a thing for quite a while now and they've been so much popularized by celebrities, be it their off-duty model looks or airport looks. This is the perfect layering piece to transition from summer to fall and even winter if you wear it over a nice sweater. So, I think this piece of jacket is the one that every woman needs to have in her wardrobe. They were so well even on the leggings. There are multiple prints, patterns available so you can always experiment and see what works best for you.
5. The Classic Blazer
One wardrobe staple that can turn any outfit into a professional get-up is a classic blazer. You can experiment with so many colors and patterns that are a huge trend these days. It makes a person look sophisticated and classy as well. You can even pair it with shorts in summer and look really cool or with a saree to get that Indo-Western perfect look. A blazer can make any outfit look very chic.
So, these were the types of jackets that everyone should have in her wardrobe. They will surely cover almost all your occasions. If you don't already have these jackets, it's time to make the move now. It will be an investment that you won't regret.