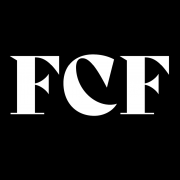 If you grew up as a fashion-obsessed girl in the '00s, you will understand the nostalgia that surrounds "Y2K" fashion, the glitter bomb pre-teen store Justice and certain notable boy bands. Magazines like American Girl, Seventeen and (eventually, when I got slightly cooler) Teen Vogue. I would make my mom drive me to my local library and pass by the fiction section straight to the magazine display. I would pour over the pages of clothing, study the celebrity outfits and meticulously take the style quizzes. Please tell me I was not the only girl who followed the results of those "What Type of Style Suits You Best" quizzes, and please tell me I wasn't the only girl who thought that you could only ever be Classic, Bohemian, Rocker Chick or Floral. Those results would have so many girls purchasing ballet flats, button-downs, fringe vests and bell-bottoms like it was the only thing to wear. Also, kohl eyeliner, floral "mumus" and rose perfume like their lives depended on it because Seventeen magazine told them that was their quiz results.
You clicked on this article because you want to know how to find your style. Those quizzes are how not to find your style, so let's get into what will pinpoint the perfect wardrobe for you now that we've established that boiling style down to four restrictive categories is absolutely ridiculous. I have three questions for you that will help you figure out your style. Let's do this!
What do you own?
Open up your closet, open the Notes app on your phone and write down what you see. What colors stand out? What patterns? Do you have a lot of linen pieces or maxi dresses? What is your favorite item? Which item have you shoved to the back? (Maybe it's time to let that piece go.) What's your go-to shoe? Are you tired of most of your tank tops? Do you love to layer with button-downs? What kind of jackets do you find yourself purchasing? Write all of these down.
Where do you go?
Practically speaking, your wardrobe has to align with the places you're going. An office wardrobe looks incredibly different from the wardrobe of a stay-at-home mom or a college student taking classes online. Are you a fitness junkie? Do you live in perpetually tropical weather? Write down keywords. if you're stuck, see if any of the following work for you – gym, seasonal, business casual, sorority, work from home, etc!
See Also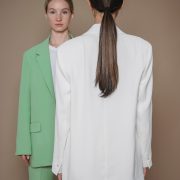 Who do you want to be?
Rachel Zoe famously said that "style is a way to say who you are without having to speak." Now that we have established what you own and what scenarios you dress for, let's talk about who you want to be! Maybe you're a romantic with a soft spot for old books and florals – "cottagecore" could be a part of your style. More of a city girl with an affinity for heeled boots and black, white and grey? Define your style with words like minimalist, architectural, androgenous or structured. Other keywords that might resonate with you could be preppy, North-Eastern, modern bohemian, '70s chic, southern belle, cheerleader-inspired, Y2K, etc. Piece the ones that stand out together – for example, I'd describe my style as vintage Inspired with a fashion-forward twist.
If you're looking for further information on defining your style and becoming a more conscious shopper, I highly recommend reading "The Curated Closet" by Anuschka Rees. It's an in-depth exercise in pinpointing and naming your style for a more edited, streamlined wardrobe. And the last thing to remember is that you alone get to dictate your style – so if you're feeling American denim one day and donning a beach-ready maxi skirt the next, you're not alone! I'm right there with you.