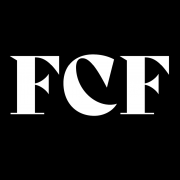 Let's face it – we're always searching for more ways to be better and one of the best ways to be better is to be a conscious shopper. If you're looking to add a little bit more sparkle to your life (or someone else's) we've rounded up some of the best ethical and sustainable jewelry brands.
These six little-known brands have dedicated themselves to fair wages, sustainable sourcing, recycling programs, fair wages, and charitable components to truly make a difference. 
Linden Avenue – Inspired by the bright colors of small Southern California beach towns, this ethical jewelry company has an eclectic mix of the '60s and '70s retro meets modern styles. Founder Hannah Rexinger hand makes each piece and uses all recyclable materials for packing and shipping, and have been plastic-free for the past year. No bubble wrap, no plastic backs, all paper and packing that's recyclable. 
PATTARAPHAN – This minimalistic, Thai based jewelry brand produces collections locally and in small batches, in an effort to minimize overproduction and limit the amount of resources used. Since 2019, all Pattaraphan factories switched to using paper to wrap product, instead of placing items in plastic bags. In order to reduce waste, Pattaraphan paper jewelry boxes and shopping bags are not coated in plastic so they can decompose naturally.
Bagatiba – This jewelry line specializes in timeless handcrafted essentials made ethically, responsibly, and sustainably. In fact, they have created a "closed-loop cycle" return policy accepting all old or new metal jewelry from any brand located anywhere in the world. You can trade for a 25% discount on your next purchase with them. 
Anna & Nina – By using recycled silver to create their main spring-summer and autumn-winter collections, the vintage is one of a kind. They're even sourced by designer and founder Anna herself. Their solid gold is made to order in low units to avoid mass consumption, alongside bespoke designs at their 'Atelier' in Amsterdam.
Catherine Weitzman Jewelry – This eco-conscious jewelry collection offers luxurious yet wearable accessories. Carefully constructed with high-quality recycled metals and cast from real elements found in her own beachy backyard like leaves, branches, flowers and coral. Catherine, a classically trained metalsmith, designs every piece by hand in her studio in Kauai.
ElyseRyan Jewelry– All stones and crystals that ElyseRyan uses are ethically sourced through trusted companies with certification in fair trade and worker compensation. Any additional stones are repurposed and up-cycled from dead stock. Even better, their philanthropy efforts have helped raise more than $100,000 for various causes including Cancer Research and LGBT homeless youth.