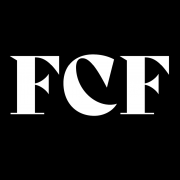 It's officially that time of year where we say goodbye to summer and welcome the autumn season ahead. Although fall is accompanied by cooler weather and daily routines, it gifts us with better outfit selections and the option to layer. While turning your closet inside out to make room for heavier garments can be exhausting, there is always the bonus of finding your favorite lip-gloss or $20 in the pocket of the leather jacket you had stored the year before.
Out of the many pieces, we can look forward to this season, chunky knit sweaters, denim, wool coats, and combat boots are among our fall wardrobe-essentials' staples. Offering versatility in styles, warmth, color palettes, and layering, the combinations with these garments are endless.
When it comes to searching for fall essentials, whether in the store or your closet, simplicity is key. You should be able to match these staple items with the majority of the items in your closet, even those statement pieces made of unique patterns, textures, and colors.
These essential garments are guaranteed to help you create a chic, effortless fall look in a matter of minutes!
Straight and baggy denim
Say goodbye to your skinny jeans and say hello to straight or baggy mom jeans! Like many other trends from the '90s, straight jeans have made a comeback this year, and they are being styled flawlessly. Adding length and structure to the body, this denim style is perfect for tucking in chunky sweaters and falling over combat boots or high-top sneakers. No matter your color palette, a light or dark wash pair of these jeans are essential to every fall wardrobe. Dress them up with heeled booties and a wool coat, or down with sneakers and a leather jacket.
Knit sweaters
When the word 'fall' comes to mind, we often think of cold weather, cozying up by the fireplace, and going pumpkin picking. Chunky knit sweaters are essential to providing us with that soft and warm feeling and are perfect for transitioning weather when jackets and coats are not needed yet. Whether ribbed, cable knit, cashmere, long or cropped, knitwear is easy to match with denim, dress pants, and even pairs well over dresses or skirts. Colorful knits have also become quite popular and are a perfect way to spice up your outfit this fall season. 
Combat boots
This year's must-have fall boot is undoubtedly the combat boot. Dr. Martens have made a comeback this year and are becoming popular amongst both men and women. With a slightly platformed sole and a classic design, these combat boots are essential for casual everyday footwear – a perfect alternative for sneakers. By pairing them with a pair of straight denim, a fitted turtleneck, and a long wool coat, you can create an easy, yet comfortable streetwear look.
Long-wool coats
While wool coats can be pricey, their timeless styles make it worth the investment. If you live in northern cities where fall feels more like winter, long wool coats are a chic way to keep the majority of your body warm. Although wool coats may seem dressy, they don't have to be limited to heels and dresses. Throwing a wool coat over a t-shirt, leather leggings, and sneakers can create a sophisticated yet comfortable look that is incredibly effortless.
Leather jackets
A leather jacket is one of the essential fall jackets for transition weather, as it is not too heavy or light. Layered with knit sweaters, dresses, or hoodies, they can easily be dressed up or down and are perfect for everyday wear.
Fall months are super busy as we go back to school and work, visit family for the holidays, and visit as many apple orchards, pumpkin patches, and coffee shops. Having essential fall garments makes it easy to create comfortable yet stylish fall outfits, allowing us to spend less time in front of our closets and mirrors and more time with our families, friends, and the great festivities fall offers.